Safe, inclusive spaces for health and wellness are important for every stage of our lives. So we were delighted to have the opportunity to work on visualizations for a fitness club dedicated to older adults.
This boutique, personalized studio features the kind of elegant modern interiors we love to recreate using our extensive 3D modeling expertise. Their colour scheme was both aesthetically appealing from an interior design perspective and neurologically soothing from the wellness side of things. It is an excellent combination we wanted to bring to life right down to every fibre of wood grain and textured handle grip.
Our team worked on three images in total for SilverFit. These thoughtfully designed spaces included a rejuvenation lounge, a bold, contemporary reception area, and an open concept training room equipped with state-of-the-art exercise machines.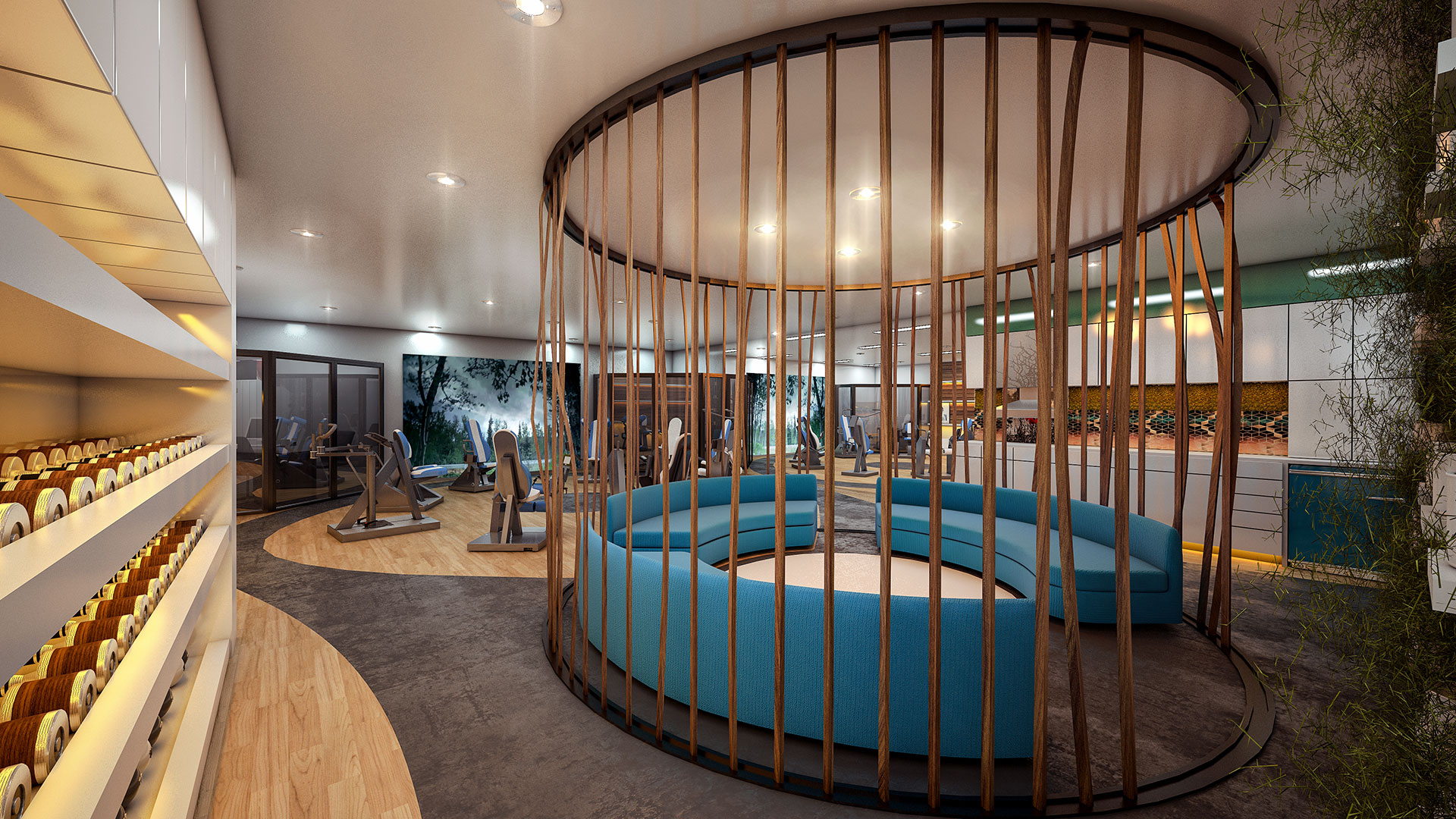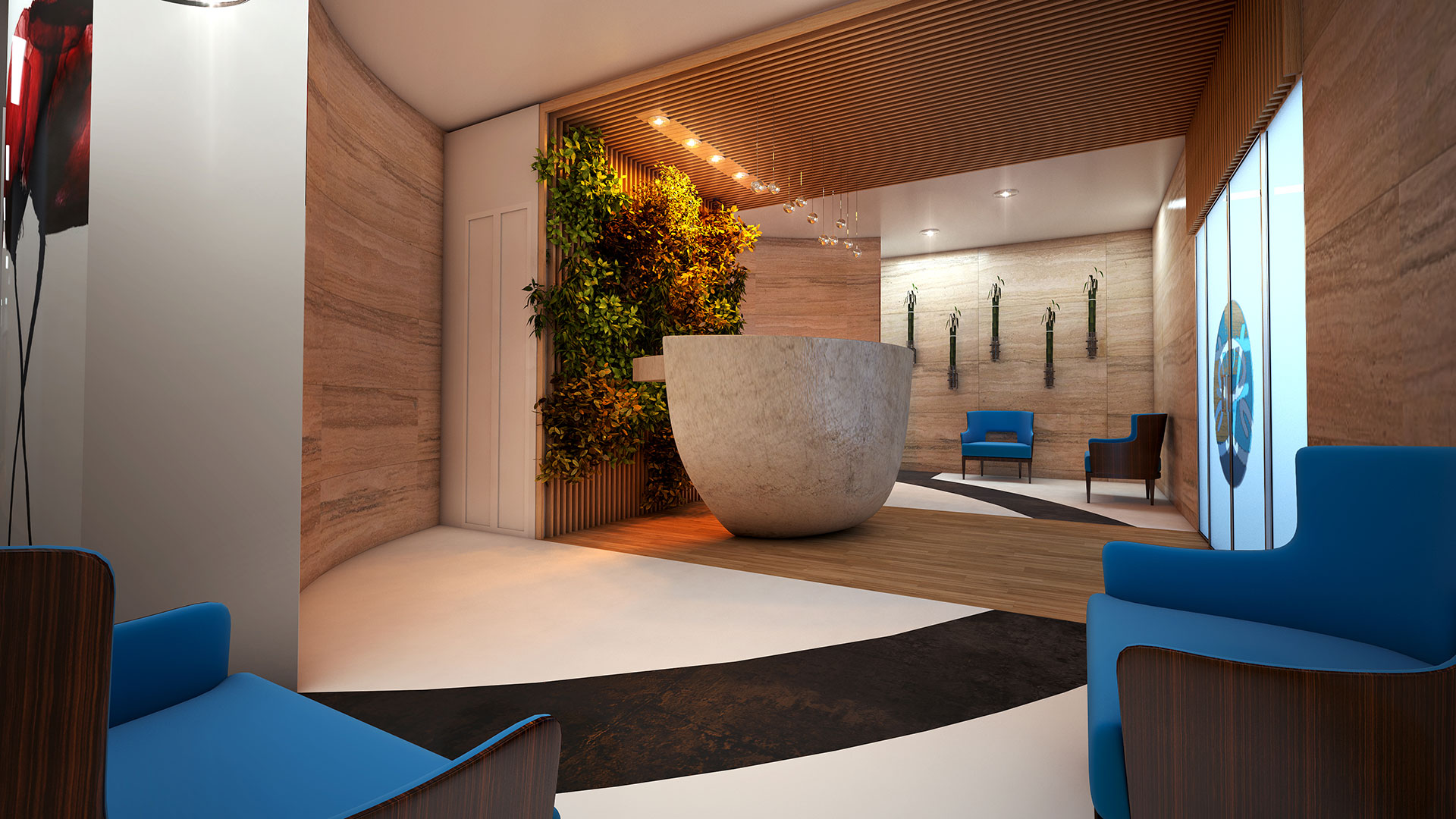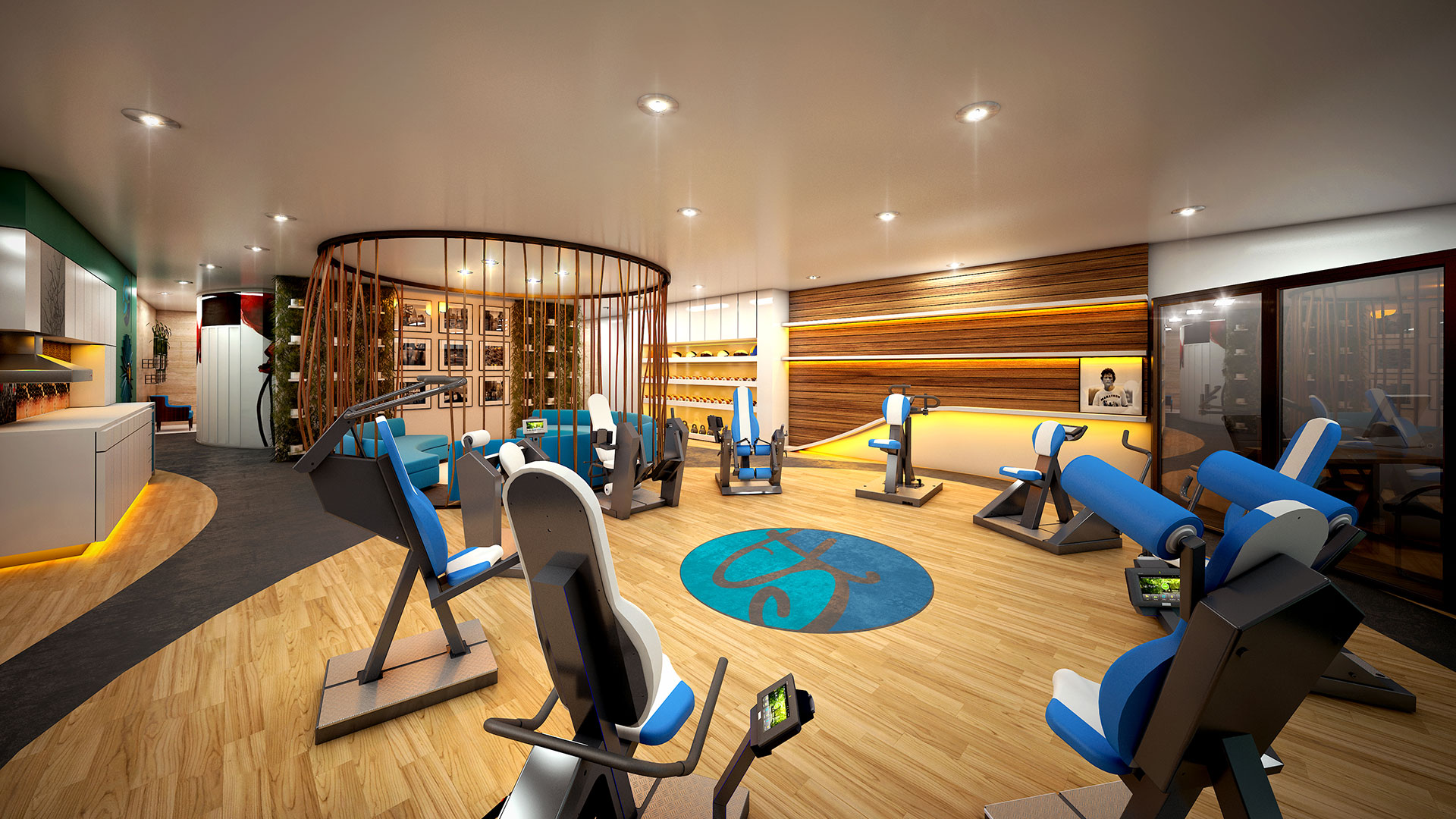 We knew that these renderings needed to communicate the potential for guests to achieve real results while embodying the comforting atmosphere of a therapeutic spa. The space needed to be inspiring, yet relaxing. We also knew that SilverFit is a new company, looking to establish brand quality and reputation to facilitate opening more studios. Having the absolute best imagery in their digital collateral was a critical piece of the puzzle.
We whole-heartedly support the entire concept, so getting the look and feel of SilverFit just right was a high priority for the whole Stambol team.