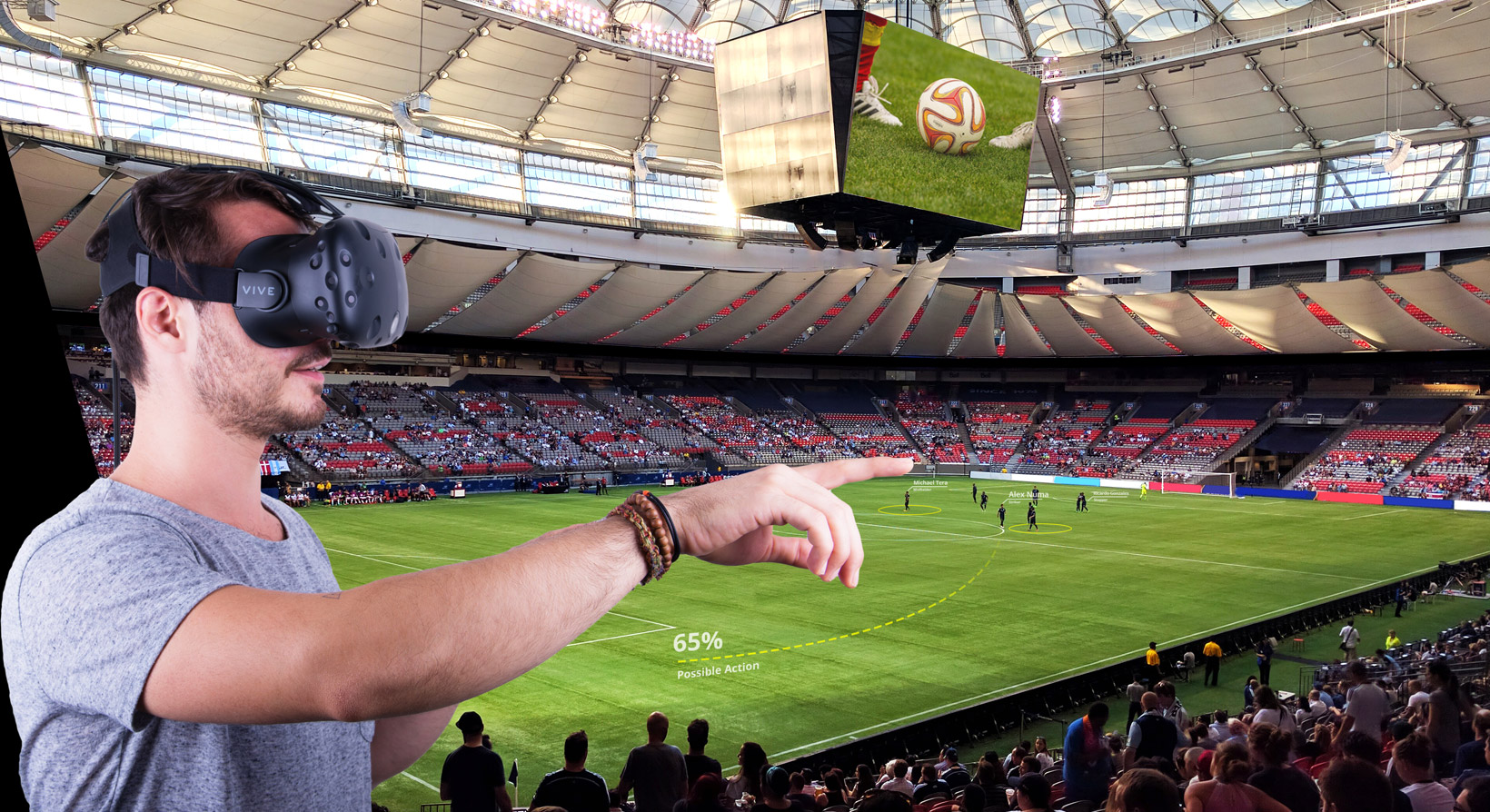 VR in Sports & Entertainment
A live event has an energy that is almost electric. Fervent fans pay big bucks and travel many miles to see a band or a team in person.
Yet, the experience is fleeting and most of us can't do it very often. What if you could get a front row seat? Again and again?
Virtual sports and entertainment are growing quickly. This is the next evolution of 3D viewing. Broadcasters like VOKE* and NextVR are recording live events with 360 degree cameras that allow you to be there, in the heart of the action, in real time. Record and relive as desired.
Augmented Reality has a huge role to play in sports and entertainment as well. And we're not just talking about puck tracking in hockey or projected first-down lines in football. Imagine being able to access a player's stats on demand without taking your eyes off the game. Picture a concert with interactive stage displays and lyrics available at the flick of an eye.
Want to watch with friends? Shared VR comes to the rescue. If you've ever made friends with someone remotely, exclusively through an online game or social networking site, you already know that connecting virtually is still an enjoyable experience.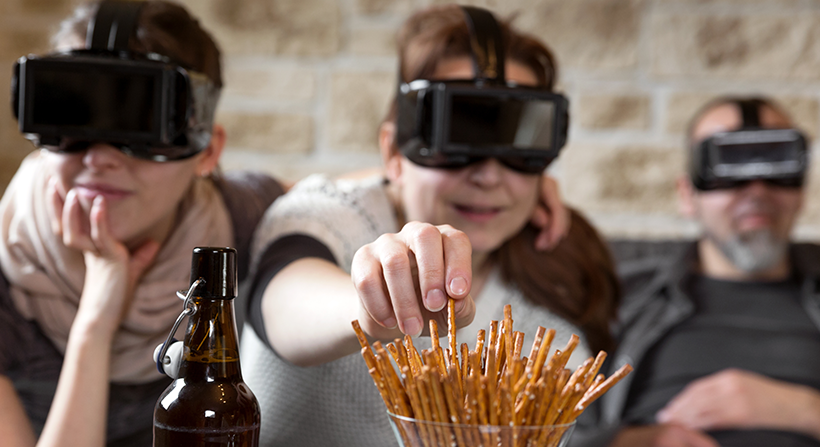 Photo Credit: Miriam Doerr Martin Frommherz /Shutterstock
While VR is exploding in the gaming world, the potential transcends games like EA's FIFA World Cup or Harmonix's Rock Band. A virtual experience can include walking back stage or setting foot on a field. While these experiences do exist in reality, the cost and exclusivity of access can leave them off limits to the average fan.
From another angle, why not turn back the clock and relive a classic sporting moment or iconic concert? Flat video and nostalgic memorabilia recapture a certain feeling, but are limited by the viewer's original firsthand experience. Could a video documentary help you get a feel for the vibe at Woodstock if you were born in 1982? Not really – unless you go to the original festival in person, now.
VR is even changing the way athletes themselves experience the game. The logic behind programs like Job Simulator can be applied to training players. We see this applying to musicians in future as well, perhaps even actors once the technology becomes realistic enough for users to read each other's subtle expressions and tones of voice.
When you think about any kind of VR experience for business or pleasure, it's important to keep remembering that this technology and its applications are in their infancy. Getting involved now means you'll have an edge when VR becomes standardized, even expected or necessary.
The VR experts at Stambol Studios are ready to help you and your business harness the unlimited potential of Virtual and Augmented Reality.
*In an exciting yet relevant footnote, huge
congratulations to VOKE on being acquired by Intel!