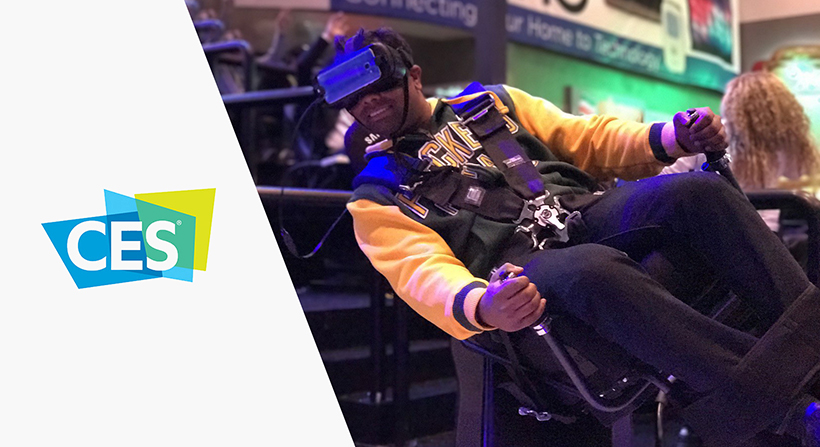 Takeaways for VR from CES 2017
Consumer electronics saw a major influx of Virtual Reality devices in 2016. So it was no surprise to find VR viewers and accessories front and centre at the 2017 CES in Las Vegas. And we couldn't be more excited!
This year's show had Marketplaces dedicated to Augmented Reality along with Gaming and Virtual Reality.
"77% of consumers are willing to purchase VR equipment." – CES.tech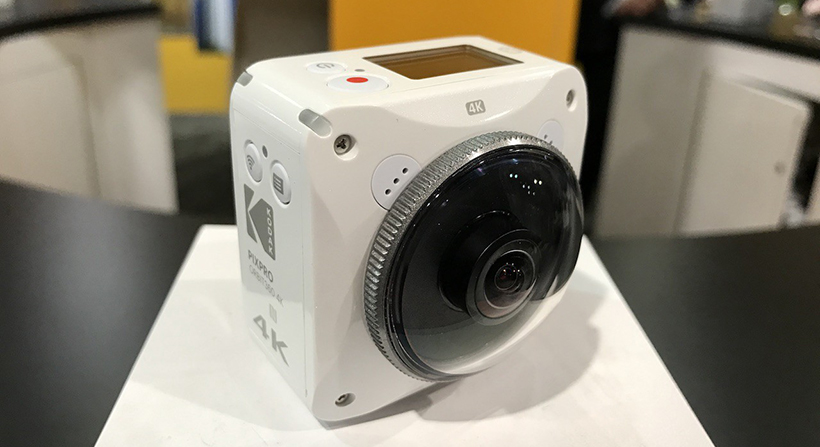 Kodak Orbit360 (Photo Credit: Deniz Ergürel / Haptical)
Manufacturers including Kodak, Intel and Lenovo had new products on display alongside VR staples such as Samsung, Oculus, and HTC.
For Intel in particular, we are delighted to see progress with Project Alloy. And from HTC, we love the new Vive Trackers, attachments that add motion tracking to any external accessory, effectively converting it into a controller.
Smartphone-powered viewers continue to be a strong presence with higher end products entering the market, such as Homido's Grab. We expect to see more products like this, dedicated to high-end comfort while still rooting the VR experience in a smartphone.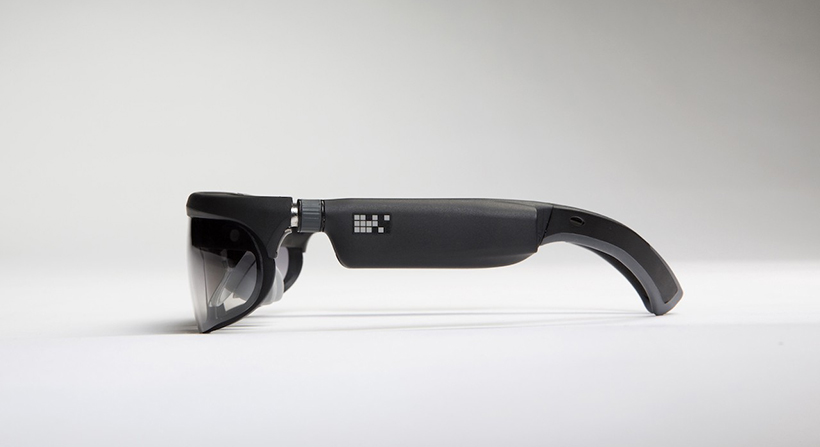 The R8 from ODG (Osterhout Design Group)
We're also seeing more glasses and AR devices on the market. From ODG's new R-8 and DAQRI's heavy-duty Smart Glasses, to Sony and Nolan's innovative AR-enabled motorcycle helmets, augmentation was a huge presence. There were 24 exhibitors for AR alone!
Be sure to check out Haptical's rundown on new hardware, cameras, and other innovation launched this year.
Much of what appeared at CES reinforced what we already knew.
1. Immersing technologies are branching into applications that reach far outside the gaming realm. Medical training, retail sales, travel, and many other industries are seeing the introduction of more VR-related products.
2. We will continue to see fascinating experimental technology that explores the outer boundaries of how VR can be a part of human life.
As we continue to watch hardware and software for VR, AR, and MR explode on the marketplace, Stambol Studios is preparing to assist businesses from all industries. Ask us how new realities can bring excitement to your brand too!
Feature Photo Credit: Deniz Ergürel / Haptical