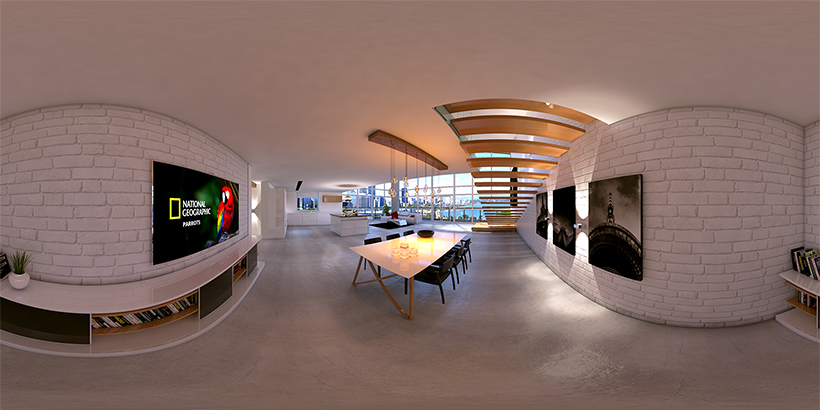 Capturing Content from All 360 Degrees
The explosion of VR on the world stage during 2016 was a big leap. One of the many spikes in the punctuated equilibrium of tech evolution.
What we know more broadly is that people the world over are hungry for new types of media. People crave new opportunities to experience customized content on their own terms. In this light, we expect 360-degree content to become part of industry-standard visual communications for many industries.
360-degree visuals are inherently interactive, allowing you to view and experience from all angles. This interactivity and the depth of the experience has the potential to draw viewers in like never before. People begin to feel like a part of the content, developing an emotional stake that may not have existed before.
Part of the magic of 360-degree content is that you can experience with and without a VR viewer. Dive in and immerse yourself via a head-mounted viewer or watch on YouTube, Facebook 360, and now Vimeo, using your mouse to pivot your viewpoint.
This key versatility factor could make 360 visuals the segue between the masses and VR. We've seen a wave of early adopters for all virtualities, but many people remain uninitiated – for now.
360-degree Images
A single 360-degree image feels anything but 'still', whether it's a digital rendering or a photo. Visit us on Facebook to check out examples of 360-degree imagery from our show home.
Living room visualization published on Facebook 360
Dining room visualization published on Facebook 360
Living room visualization published on Facebook 360
Dining room visualization published on Facebook 360
360-degree Videos
When you hear about the VR industry discussing live concerts and sporting events, or tours of famous museums and galleries, 360-degree video is what makes it possible. As you might expect, these videos are produced with sophisticated 360-degree cameras. Content produced for 360-degree viewing comes in either single (mono) or double (stereo) formats. Digitally rendered 360 videos are also on the market, truly opening up the floodgates of possibility for visual communication and user experience.
Learn more about what Stambol Studios can achieve with 360-degree visuals in the Design and Production section of our website.