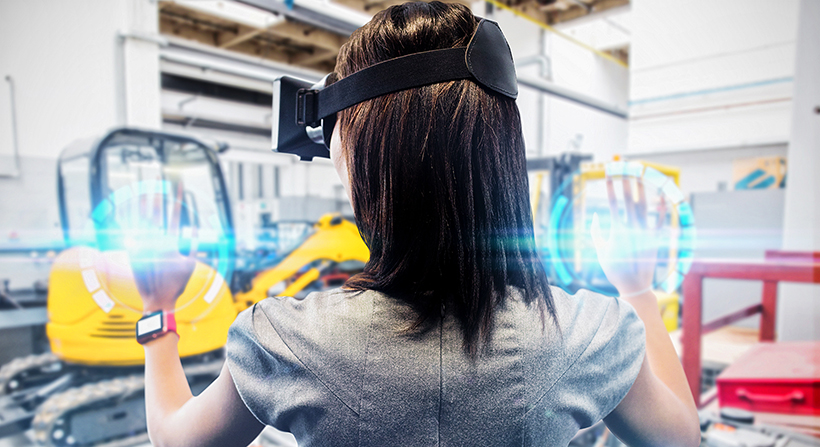 We've seen a lot of buzz (including posts on our own blog) about how Virtualities can be used to market and enhance products and services. Today, we want to talk about VR as an internal tool employers can use for training and response readiness.
During the 2016 VR boom, you might have expected the extent of a retailer's connection to Virtual Reality to be the selection they carry in consumer hardware.
In the case of Walmart, they've recently instituted a VR training program with event scenarios such as Black Friday in mind. We all know Black Friday has become one of the craziest shopping days of the year in North America, the US specifically. As a shopper, you may approach the day with a strategy for where you're going and what you're buying. But what about the staff on the other side of the transaction? How do you manage angry crowds and irrational customers while maintaining professionalism and workplace safety standards? It takes practice – more than one retail employee gets in a single annual onslaught.
Another example of VR used for safety training is the modern airport. Traditionally, the idea of a simulation used to train airport employees would start with pilots and move to air traffic controllers. More recently, perhaps passenger screening too.
But the latest instance of VR enhancing airport safety is the International Air Transport Association's training program called RampVR. Two versions of RampVR are available, one for aircraft inspections and another for aircraft marshalling. An airport is a complex environment with vast unseen potential for safety hazards, so we're delighted to see VR helping improve aircraft management on the ground.
We would be remiss on the subject of workplace training if we didn't also draw your attention to Job Simulator. Developed by Owlchemy Labs (recently acquired by Google), this workplace simulation game has been opening minds since 2015. Users can experience tasks as a gourmet chef, an office worker, a convenience store clerk, or an automotive mechanic.
Job Simulator is a great game for young adults, but it's also fun for all ages. Anyone already familiar with these professions might enjoy adding a little harmless silliness into their day. (Think food fight in the kitchen or a document scatter at the office.) What we love most about Job Simulator is that it introduces VR in a fun way that encourages practical thinking about how Virtualities can change our lives. It's completely realistic for today's high school students to expect VR training on the job, for a growing number of occupations.
At Stambol Studios, we can help your organization develop an employee training simulation targeted to your unique needs. Ask us what's involved and we'll help your imagination take off.
Photo Credit: vectorfusionart / Adobe Stock