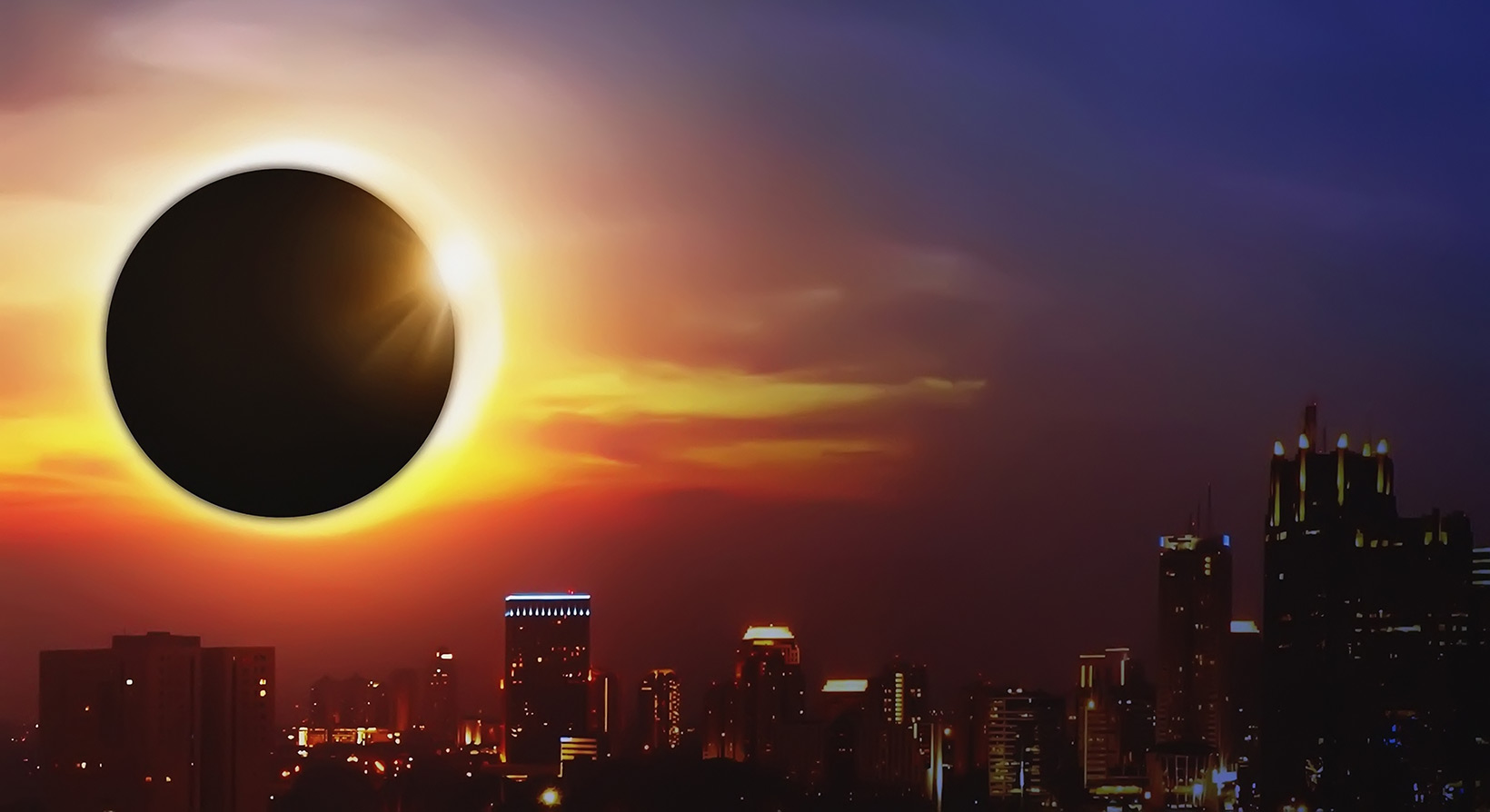 Enhancing the Natural World with Augmented Reality
In our increasingly complex world, we see new lines blurred every day – including the traditional divide between nature and technology. But mother earth and your motherboard don't have to be alienated from one another.
While we endorse unplugging from your phone and desktop for some down time as needed, we also love that taking a device out into the wild is becoming more interesting and productive. Augmented Reality is just one more way your phone or tablet can be a versatile tool to help you enjoy, learn, and find inspiration as you reconnect with nature.
AR isn't limited to personal devices either. When used as a presentation tool, as the Weather Channel is doing for Monday's solar eclipse, Augmented Reality technology can practically bring science to life.
Natural Events
In addition to the solar eclipse, AR can add rich detail to any meteorological or geological event you witness. From glacier movement, lava flows, and surging geysers to the Northern Lights and meteor showers, we see this trend continuing for the foreseeable future. Get real time measurements and data at your fingertips, alongside historical comparisons for a holistic picture.
While it goes without saying that you'll still need to observe safety protocols when witnessing an event in person, we love that AR can give you real time annotation with a few quick clicks.
Off the Beaten Path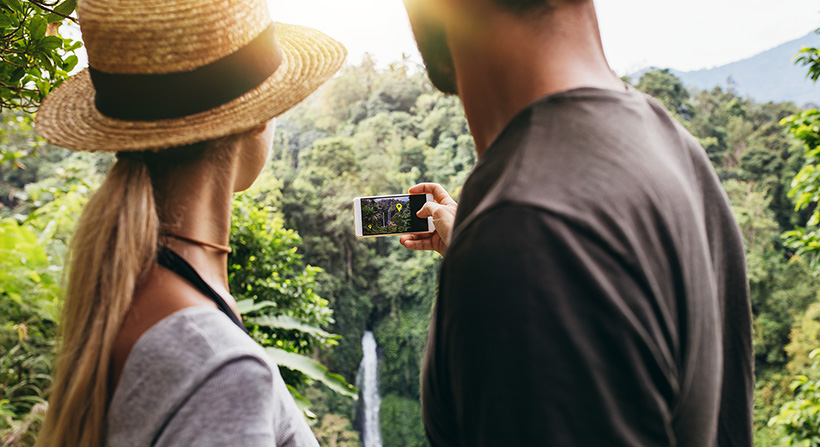 Take an AR app hiking to maximize your engagement with the planet. You can have the names and uses of each plant you encounter, along with helpful tips like nearby view points and rest stops.
Whether you hike for exercise, relaxation, or both, a mobile device can be an instrument that enriches the journey, rather than distracting and disconnecting you from the moment.
When you travel outside cell service areas – as we hope you will! – choose the right app to pack downloaded content with you.
Educate and Inspire
Travelling to remote archaeological discoveries has always been an education in and of itself. Now with Augmented Reality and Extended Reality, your phone can be more than a GPS as you navigate to far flung icons like Chichen Itza, Machu Picchu, Easter Island, and Angkor Wat.
Virtualities can provide a real time layover of what artists and historians believe the  original site looked like, along with action including proposed residents with restored clothing, art, lifestyle and more.
Do you have a wild brand or service that helps us get out into the rugged world? Stambol visionaries would love to help you incorporate just the right amount of tech to enhance your offerings.
Photo Credit: Leo Lintang / Adobe Stock,  Jacob Lund / Adobe Stock