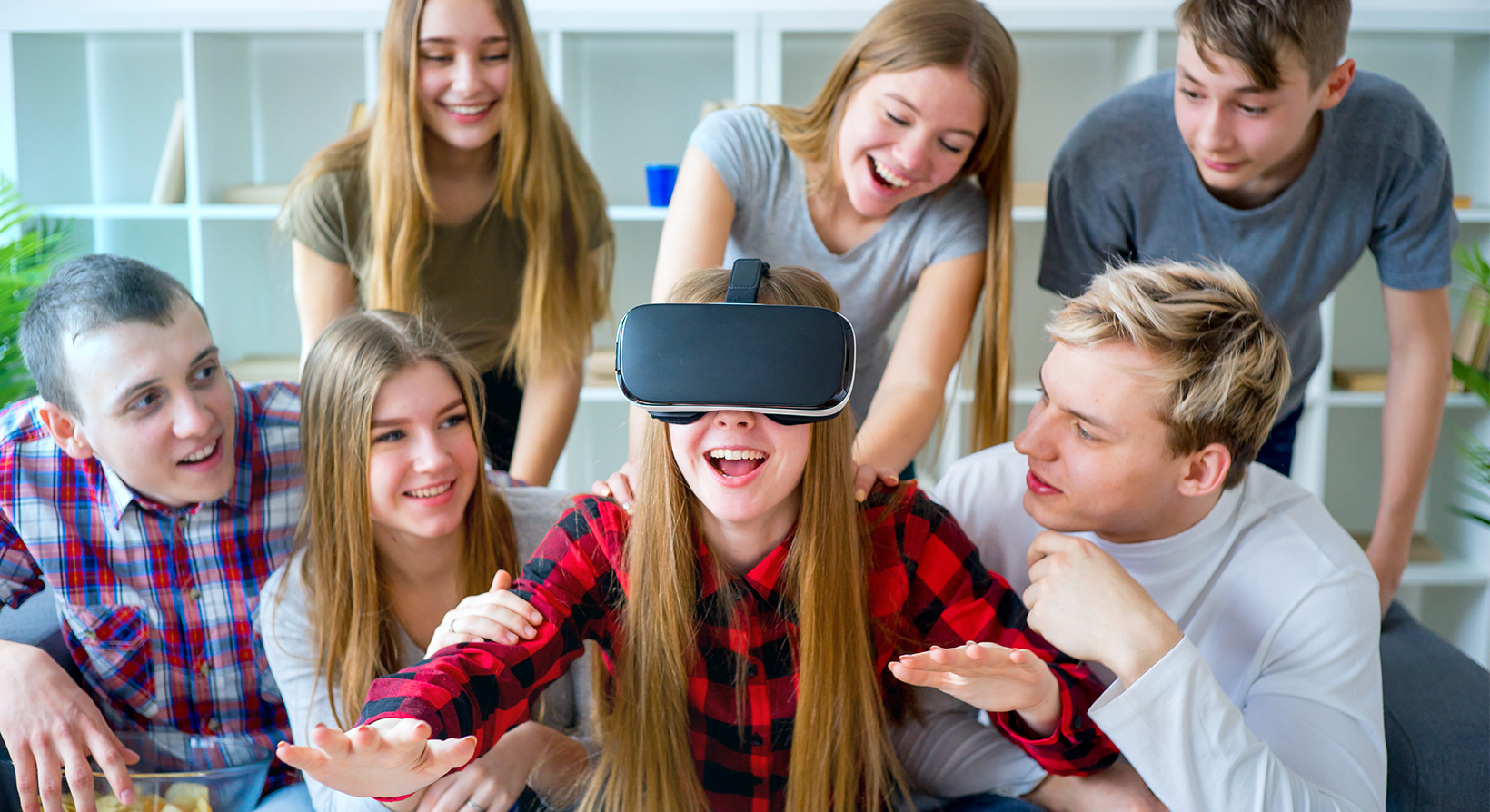 The XR and You Series: VR for Leisure & Fun
We saved the most fun for the last post in our XR and You Series. As we wrap this little mini-column, we're kicking off 2018 with some of the coolest just-for-fun things we expect to see from the realm of Extended Reality in the coming year.
Video Games
Compared to theatre and literature, video games are still an incredibly new form of human entertainment. It follows that the gaming world would be the first to adopt immersive experiences – and that early adoption has resulted in the rapid advancement of game quality across XR media. Looking at the cutting edge of what 2018 will bring, Mixed Reality is definitely at the forefront.
We saw HoloLens games in 2017 and now we're chomping at the bit to get our hands-on games for the MagicLeap One. We know one game in particular has been in the works for several years, a steampunk first-person shooter jointly created with Weta Workshop. Both companies are huge names in their respective fields, so we expect to see impressive visuals later this year when the game is finally released.
Movies & TV
It's been over a decade since Netflix revolutionized the delivery of film and television. Today, content created exclusively for digital streaming providers has become the norm and consumers of entertainment around the world are ready to embrace another change in content delivery. Pair that environment with the pop culture phenomenon of Ready Player One that we'll see this spring, and the stage looks even better.
So we predict that in our current media ecosystem, the arrival of mainstream entertainment via Extended Reality will be embraced with enthusiasm once headsets and glasses are more prevalent in the average home.
So what will XR movies and television shows look like? We'll see everything from barebones adaptations of mainstream content for XR devices all the way to exclusive MR, VR, and AR stories. Microsoft already makes content available for viewing on the HoloLens, some of which has been filmed with 360 degree cameras, exclusively for XR headsets. As more and more filmmakers have access to XR-ready equipment, we will inevitably see more content that can be experienced through no other medium.
Comics & Art
Back to Magic Leap, we're keen to experience the products of their partnership with Madefire. Although the partnership between the XR developer and the webcomic publisher was announced over two months before Magic Leap finally unveiled their One headset, they grabbed our interest and we'll have our eyes on them in 2018.
Although MR comics will definitely be an unparalleled experience, we still want to see the entire spectrum of XR graphics rolling forward in 2018. So watching the effortless fun of a 360 degree webcomic was an instant delight. Take a look at the sample below to get a sense of how artists will be playing with XR in the near future. Artist Matthew Gallman used PanoPainter to create a 360 webcomic. This upcoming tool is currently free and only available through the developer's Google Drive.
However you use XR products in the coming year, we at Stambol hope you'll come to see the versatility immersive tech can offer. XR can be a part of so many areas of our lives, to accomplish a range of goals and tasks. And of course, just for fun!
Stambol's XR and You Series brought you a collection of snapshots of how Extended Reality technology is changing our lives.
Photo Credit: Nichizhenova Elena / Adobe Stock