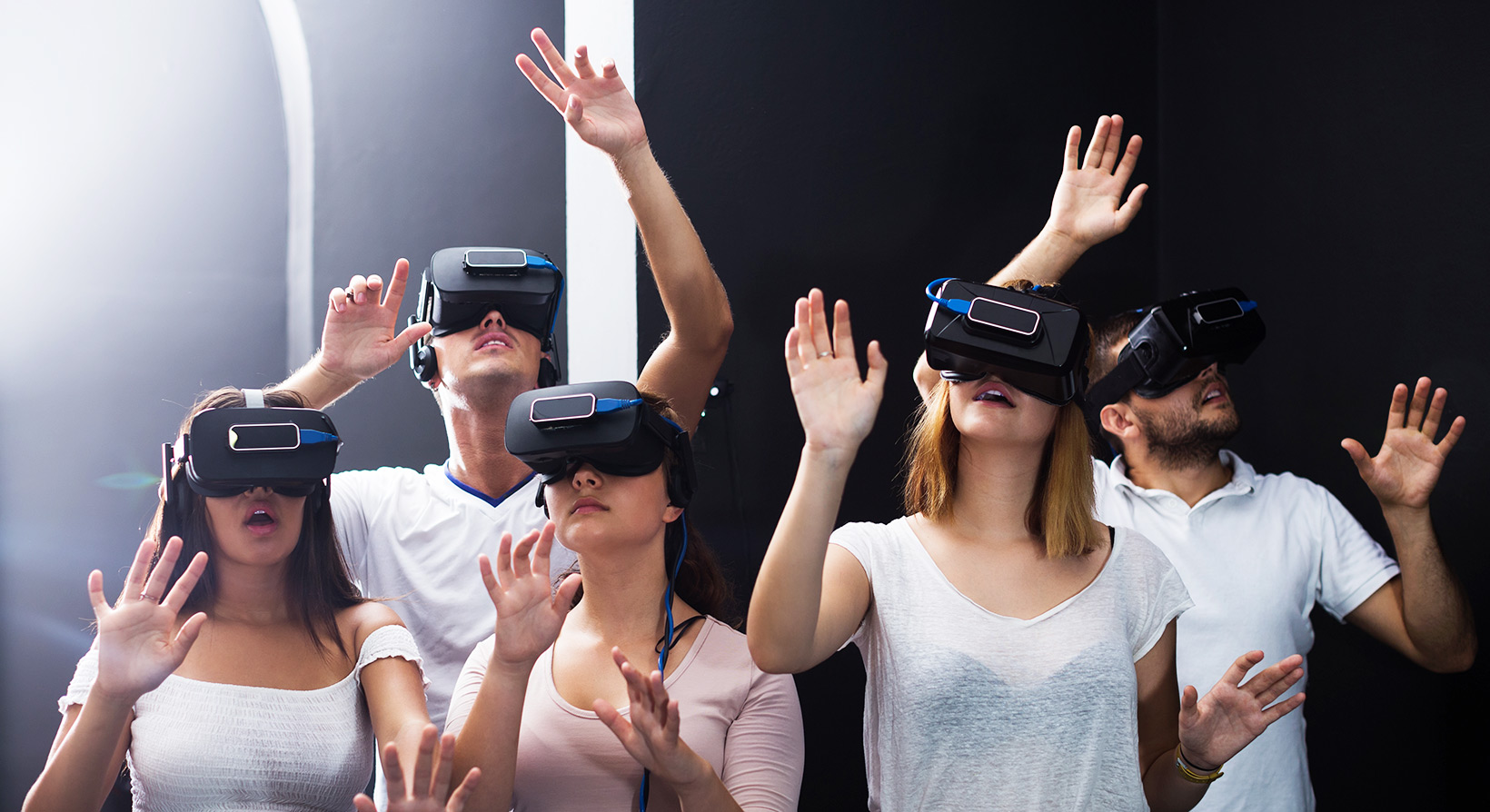 Immersed Doesn't Mean Disconnected
One of the most common concerns about all things digital entertainment is that it removes us from the human experience. From television programming and video games to social media and online communities, some of the more cautious among us regularly question the benefits and drawbacks of a given screen.
We're a glass-is-half-full crew at Stambol, so we see possibilities where others might see pitfalls. In this light, we're looking at Extended Reality experiences that bring people together, reuniting friends around the world for anything from a walk on the wild side to a collaborative game.
Group activities can be achieved with a combination of personal gear at home and a growing presence of VR lounges which have been popping up in cities around the world. Here are a few experiences (think about the categories too) you'll want to try with your friends.
Adventures: Alien Zoo
When we used the phrase 'walk on the wild side' above, we really meant it. If you've ever wanted to visit an exotic Pandora-like planet, Dreamscape Immersive can now hook you up. After learning about Alien Zoo, the visuals captured our attention immediately. Although the advanced sensory input makes this a location-specific experience, we're encouraged by Dreamscape's ambition to spread to more venues.
Games: Minecraft
The selection of VR game options has exploded, but for the purposes of this post, we're just introducing one; everyone's favourite chunky building world – Minecraft. Step right inside the glorious pixel universe with an Oculus Rift, Windows Mixed Reality, or Gear VR device. Even without the multiplayer mode, the game allows endless hours of engaging creativity. Add the collaborative power of group effort and the sky literally is the limit.
Socials: Facebook Spaces
We wrote about Spaces last year when Facebook seemed poised to disrupt the already expanding XR landscape. We're now looking at the development that's happened in Spaces, seeing how user avatars can leap out of VR and interact online. You can even take a selfie with another Spaces user. Owners of Rift or Vive headsets can download and explore this growing world for themselves.
These multi-user experiences are just the tip of the iceberg for what's out there now – and we know more and more are coming every day. Not only is XR a great way to connect with friends and colleagues, the sheer diversity of experiences to share is an indicator of just how versatile the tech has become.
Stambol wants to help your business discover how Extended Reality can improve the way you communicate, collaborate, and engage. Ask us how today.
Photo Credit: JackF / Adobe Stock