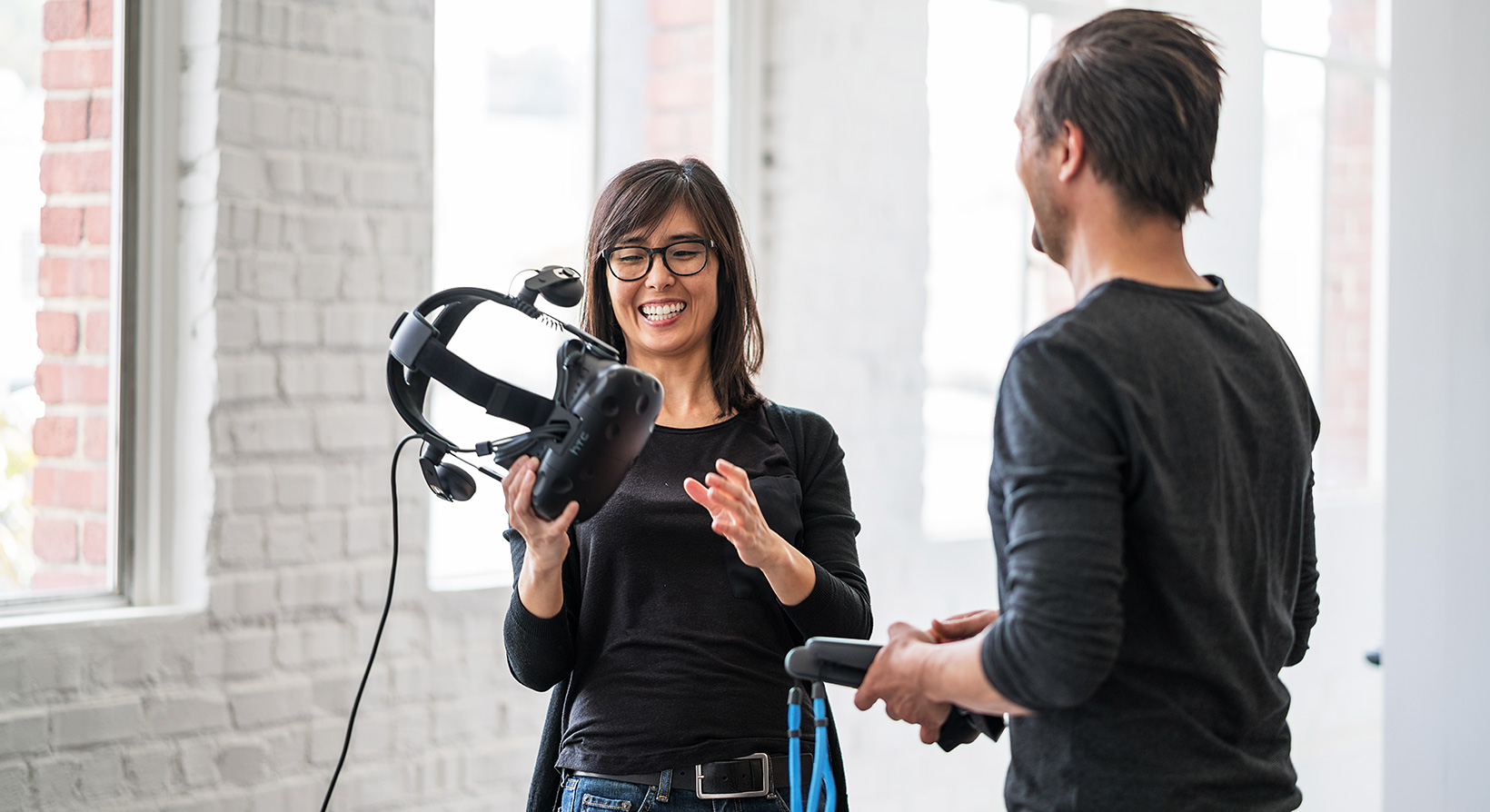 Getting Your Storefront Ready for VR
It's easy to get excited about marketing with VR/AR. Once you've tried any Extended Reality product (and most of us have, whether we realize it or not) you can instantly see the appeal. While XR is not yet an industry standard part of the sales cycle, most of us can see where this trend is going, particularly for higher end storefronts that rely on relationship-building, credibility, and trust to close sales.
Our Hands-on Perspective
Virtual Reality Real Estate experiences are the cornerstone of Stambol's business, so we know just how valuable a VR walkthrough can be for driving pre-constructions sales. Yet we know that numerous industries can benefit from Virtual Reality and Augmented Reality marketing – from real estate preview centres to haute couture, automotive, industry, and any storefront or showroom with a big ticket item for which customers need lots of imagery and details to make a purchase.
We field regular questions from a range of businesses about getting set up for VR on-site. "I heard we need cameras installed in the space where the headset is used; is that true?" and "How many headsets should we buy? What headsets should we buy?" as well as "Can our Wi-Fi handle the bandwidth for streaming your content?"
The first answer to any question is, for Stambol clients, "Don't worry, we've got it covered." And the second is, "Well, that depends."
Product Recommendations
Stambol has blogged time and again about headsets, goggles, and other gear we're watching with excitement. Like any reputable VR production team, we make gear and hardware recommendations based on our knowledge of the products and their suitability for the experience we've created. Budget is a factor as well, and when we plan for gear expenses at the outset, we can customize both the hardware purchase and our development hours to fit the costs our client can cover.
We frequently work with the HTC Vive, the Oculus Rift, and the Samsung Gear VR as well as the Google Cardboard. The Gear VR is our go-to platform as it's priced around the middle of the headset spectrum and offers an ideal combination of high quality with untethered freedom of movement. And while the Vive and the Rift can provide one of the premiere immersive experiences available, the Cardboard is priced to send home with prospects at about $15 USD per unit. For AR marketing apps we can also make tablet suggestions, maximizing the affordability of each unit while still achieving the system requirements to execute the program.
So rather than coming up with cookie-cutter solutions on a rate sheet, we talk with our clients to understand their needs (including cost concerns) and from there, we make suggestions we think can best fulfill those requirements.
Installation and Setup
Regardless of your industry or the product we've created, Stambol experts walk our clients through every step of installation and setup. We support everything we make, whether this means providing detailed instructions for downloading and using an Augmented Reality Real Estate app or installation and setup of VR headsets (with cameras if necessary) at your brick and mortar location.
Most Virtual Reality studios should have the expertise to not only recommend products, but to perform the installation of those products. Stambol Studios visits our clients on-site whenever an immersive experience is created to ensure that everything is operational, as designed – and most importantly, as desired by our clients.
Operating System Requirements
Once your VR studio knows what they'll be building for you, and in turn what kind of gear you'll be using, they can evaluate your computing needs. VR development experts will tell you what you'll need to upgrade or replace and should be able to anticipate these needs early into your project. If you've selected hardware, most manufacturers provide the specifications and minimum requirements online.
Ongoing Support Services
We're a dedicated and passionate team at Stambol Studios, and each one of us is committed to client-focused service. As mentioned above, we support our products – and clients – to the very best of our combined abilities. Ask us what we can build for you.
Photo Credit: db / Adobe Stock