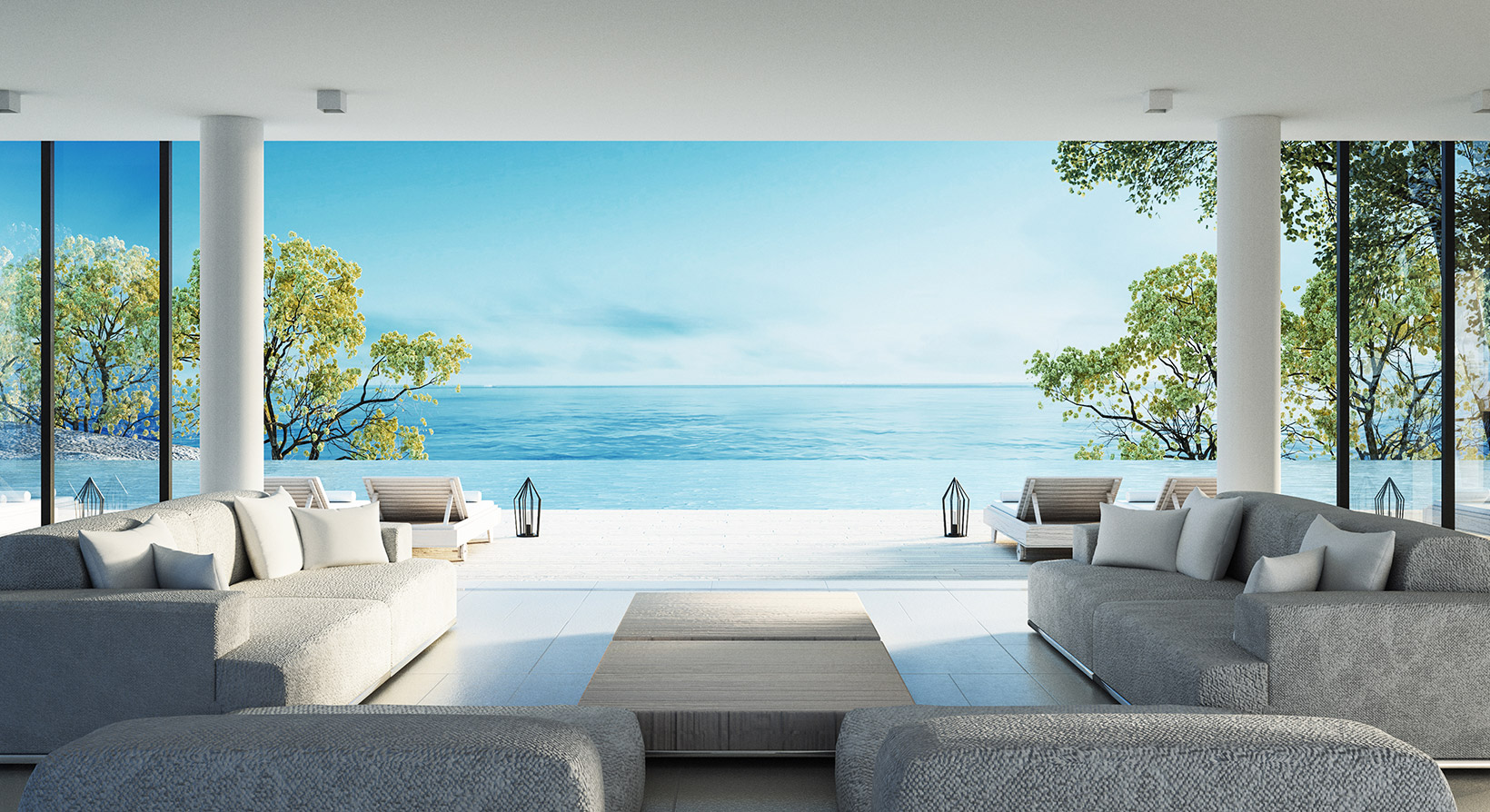 Picture-perfect Virtual Landscapes
For just about any new Real Estate Development, lush, vibrant green space is a key factor in closing sales. At the presales stage, your landscaping is all conceptual and you need to nail those 3D digital renderings to sell out as quickly as possible.
Your lawns, trees, bushes, and shrubs can fall victim to afterthought status – at your peril. Meanwhile, your competitors will be working to hone every surface, putting careful thought into placement of every flowerbed. Take it from us – and we know the digital side of Real Estate Marketing – each and every image you put forward matters. Because you never know which feature will be the most important to any prospective buyer.
Whether you opt for aerial views, façade profiles, or a full VR walkthrough, you need landscaping imagery that sets the stage for viewing your property in its prime usage. Ensure that your prospective buyers see the home, office tower, school, factory – or whatever you build – at its best, with every leaf and petal perfected down to the last pixel.
Is your luxury resort in a remote location, surrounded by pristine wilderness? Or have you cultivated an urban oasis atop a luxury high rise? Highlighting green space is also an opportunity to discuss how your building works with the environment, creating a benefit to the land you've used.
When you discuss outdoor amenities, high quality renderings and 360-degree tours can close the gap between the language in your collateral and a prospect's capacity to imagine the world you want them to see.
From a tropical getaway to a suburban paradise, the exterior imagery needs to do more than just convey excellence in the architecture. The surrounding foliage adds the ambiance that identifies the structure's purpose and locates it within a distinctive setting. We can work with you to craft a feeling of uniqueness in your location, even if you're not in Hawaii.
In most cases, selling a home or commercial building is as much about the location overall as the structure on the land. We know you've worked hard to identify the features and benefits of your property to maximize its value and we can make sure the visuals match your level of enthusiasm.
Stambol's core strength is VR in Real Estate and stunning architectural visualizations. We can achieve a level of detail that looks real down to each blade of grass. Ask us how we do it.
Feature Photo Credit: tontectonix  / Adobe Stock