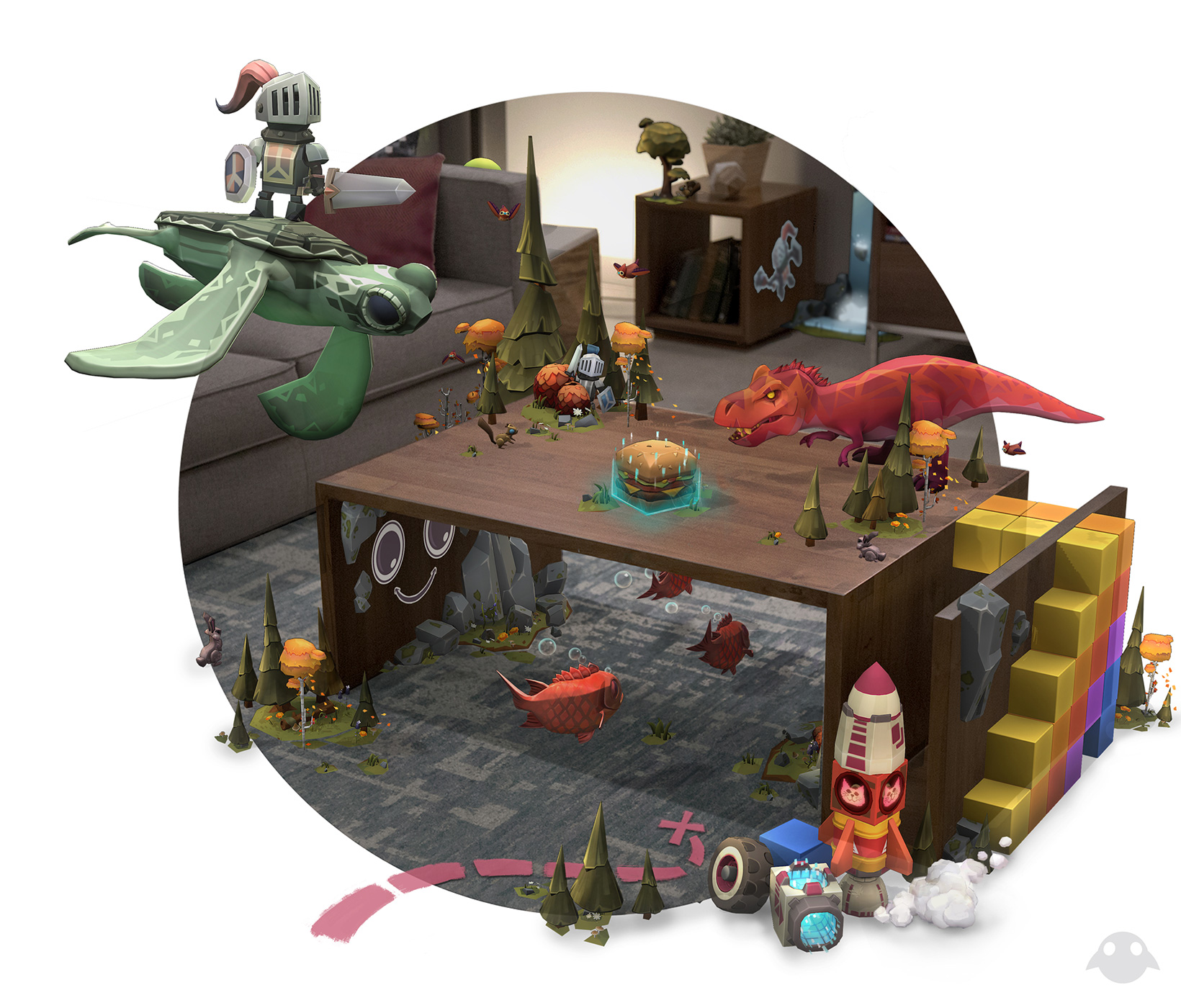 5 Reasons Not to Make Your Own Commercial VR/AR Content
Tools like Amazon's Sumerian and Facebook's AR Studio are making Extended Reality creation accessible to many. This is a great thing! More content will be created, and more people will become interested in the technology, further spreading adoption and understanding. Continued progress of all things XR is a big piece in the puzzle as far as the success of your VR/AR Marketing strategies.
Now you may be thinking that a little development knowledge could go a long way with user-friendly tools that do so much work for you. So why not have your IT-inclined marketing intern create some Augmented Reality Marketing content? Maybe a VR walkthrough or training simulation is just a few weeks away if you pull your network technician off those server upgrades? Working with the resources on hand could be a cost-effective way to test the effectiveness of this tech for your brand, right? Hopefully you can see where this is going. When it comes to public-facing content for your business, we still recommend leaving it to the professionals, and here's why.
Useable Extended Reality Content Requires Expertise
The above-mentioned programs still call for coding and development knowledge. Even when you are able to find applications that really take over the process, uploading little more than photographs or digital renderings, the end product might never live up to the standards we know you've established for your brand. If you don't already employ an professional with design and visual content experience, handing a project that could be the jewel in your marketing crown off to a team member that isn't an XR expert is not fair to either of you.
VR/AR Studios Offer the Whole Package
Engaging an XR company means you can bundle your products, all with a consistent look and feel. Even if you plan to use your content internally for workplace tasks or training, any message you create is still communicating on behalf of your business. With professional content, your AR pieces will complement your immersive VR experiences. Your 360 degree videos could work hand in hand with 3D renderings to create a truly cohesive strategy. In our experience, investing a bit more in professional XR components across a campaign will reward you with improved sales and lasting credibility as a brand. Whereas unpolished, awkward content could cost you even more than you saved in the first place.
Hardware Installation, Training, and Support
The right VR studio will be with you every step of the way. Regardless of what kind of XR content you choose, most studios can assist with implementation. From installation and calibration of VR headsets at a storefront to coordination with your in-house marketing and sales staff for web integration, XR experts can work with you in many ways beyond simply creating content.
Get Outside Eyes on Your Imagery and Strategy
XR experts can also offer informed advice on which images, ideas, and experiences will be best suited to your needs. At Stambol, we work with clients from real estate, industry, health care, and consumer marketing. Most VR production professionals will have their own areas of expertise and when you find the right people, you have a whole new team working towards your business goals.
Build a Strong Foundation for Future Content
We know the next big thing in XR is Mixed Reality. We hope you'll trust us when we say it will boom before you know it. The writing is on the proverbial wall. Earlier this year, Magic Leap announced their long-awaited headset, the Magic Leap One. And AR is also making gains. Google is working on a new AR headset which will be positioned to compete with Microsoft's HoloLens. We also believe AR glasses are on the way from Apple as well as a VR headset. So once you've engaged VR and AR professionals, you are ideally positioned to take your immersive and interactive content to the next level and keep your strategic advantage.
At Stambol, we are not only highly experienced designers and programmers; we're service professionals who have your success in mind. Ask us what makes our XR products some of the best in the industry.
Image Credit: Magic Leap