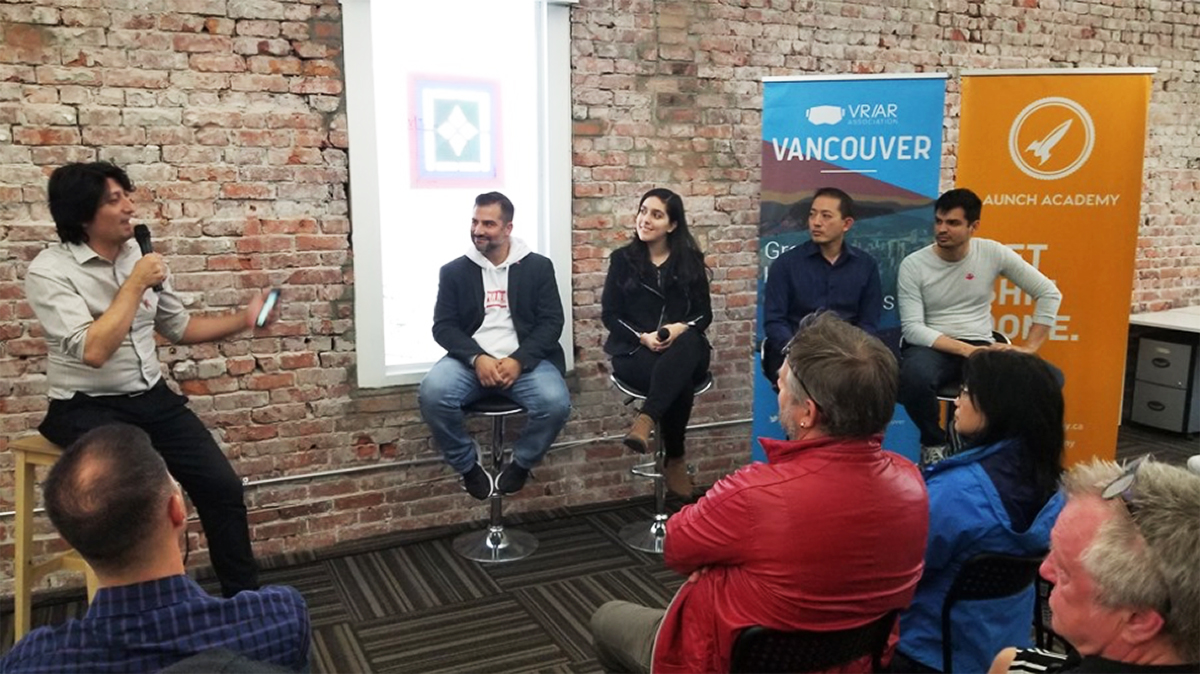 No other name in Extended Reality inspires as much wonder and intrigue as Magic Leap. Right from the first time the world watched a humpback whale dive into a gymnasium floor, we were all hooked.
So we didn't have to think for a moment about joining the Welcome to the Magicverse event at the VR/AR Hub @ Launch Academy here in Vancouver. This special 2-day event included workshops, networking, panel discussions, Q&A sessions, and demos.
"We've always enjoyed watching Magic Leap grow. Moderating a panel with their Developer Relations team and getting the chance to chat about how spatial computing will change all our lives was a special privilege," said Dogu Taskiran, CEO of Stambol Studios.
The term 'Magicverse' was coined to describe how the world of spatial computing will manifest in the future. The illustrated breakdown above teases out the Magicverse, starting with our physical world and adding differently themed layers.
Magic Leap is in a unique position to comment on XR technology. Their visuals alone have sparked much of the mainstream attention XR has received in recent years. That attention also created a massive mantle to live up to within the worldwide tech ecosystem.
The Stambol team has been following the development of Magic Leap's One headset, since we opened our doors in 2016. These distinctive goggles feature a cutting-edge photonic light-field chip called waveguides. One is also a wireless product requiring no additional sensor installation, complete with its own proprietary operating system. Needless to say, they were a long-awaited addition to the wearable market.
Naturally, you can just imagine how excited we were to pick their brains about topics like smart cities, intelligent systems, and 5G networks.
Huge thanks to Launch Academy and the VR/AR Association Vancouver Chapter for organizing and hosting this event.
The Stambol team loves being a part of the tech sector in Vancouver and we are always keen to participate in local events. Drop us a line if you'd like to connect digitally or in person.