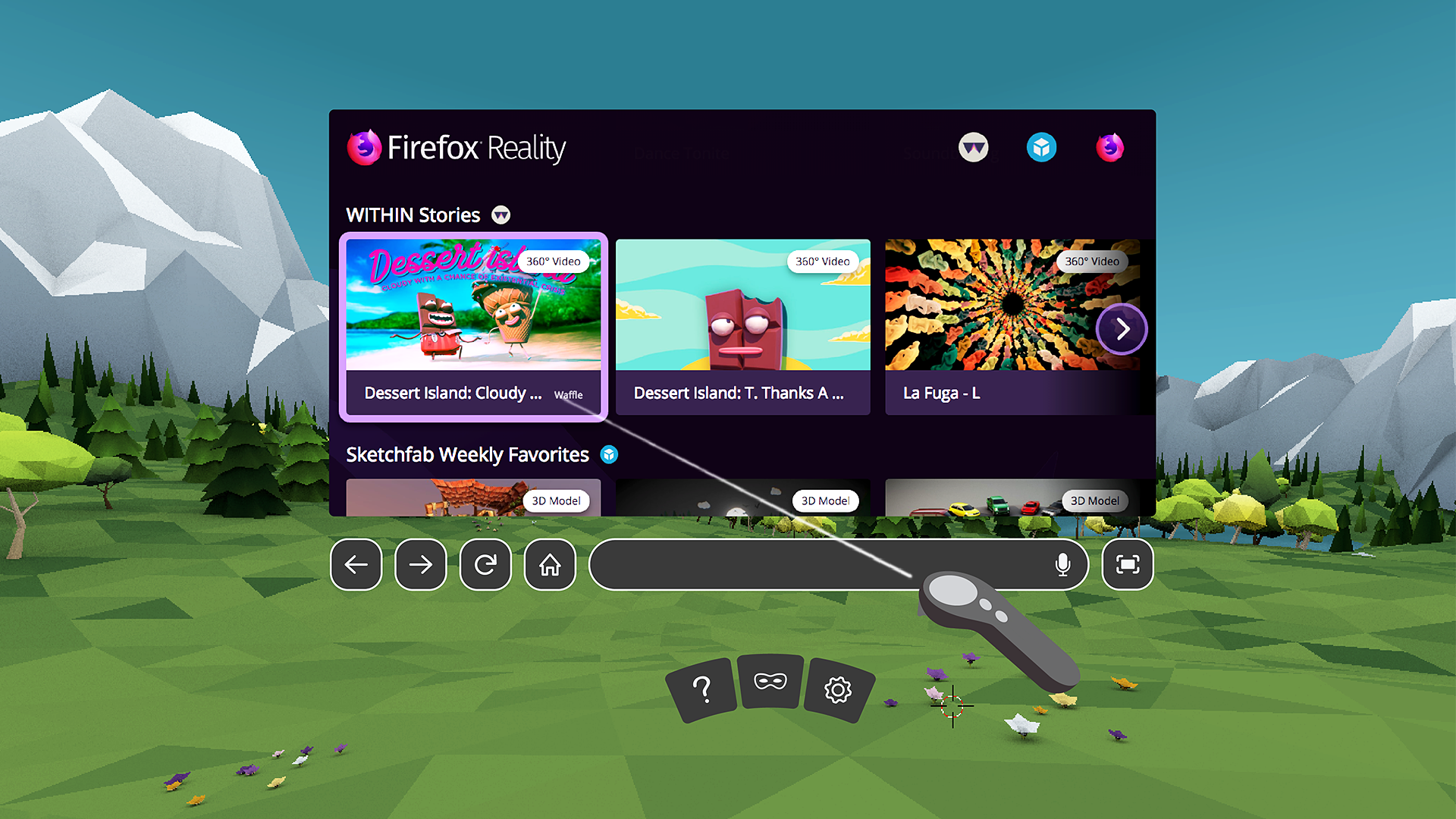 Immersive Browsing & How We Get There
One of the signs that spatial computing is changing our lives can be detected in seemingly workaday announcements like Firefox coming to the Oculus Quest.
It wasn't a momentous technological milestone that turned heads around the world. (Firefox has already been available for the Oculus Go since September 2018.) Instead, we're interpreting the action of using a browser inside a VR headset as simply one more step towards untethering digital life as we know it.
Immersive Internet in general isn't a new idea either. In July 2017 we talked about how WebVR was pioneering an immersed path through the Internet – and why the idea was a game-changer. We discussed being 'inside' the Internet on a daily basis as a near future prospect for every single user in the world. Today, we are much closer, but we're still not there yet.
Hearts & Minds Have Changed
What is different in 2019 is that XR has permeated public awareness to a far greater degree. Most of mainstream society has accepted the idea that spatial computing is the way of the future – even if the average individual is only participating to a small degree at the moment.
Every piece of pop culture or new hardware gives the XR world one more reason to draw the public's attention to increasingly amazing tech. Many people who never considered using a Virtual Reality product have now tried one. And applications for these products have exploded.
XR has successfully expanded from its gaming roots into Education, Healthcare and Medicine, Industry, Marketing, as well as (of course) Real Estate and Architecture.
Hardware is Still a Barrier
Although we don't exactly have a crystal ball here at Stambol headquarters, we are comfortable making an educated guess as to what daily immersion in the Internet will look like.
As much as we love high end headsets, even the wireless models aren't portable from home to work and back again. We won't be taking headsets to the park or the mall. So realistically, we're looking at what has the potential to replace our smartphones. And we've said it before … that replacement is smartglasses.
Will the right pair of smartglasses transport us to the beating heart of the Internet? No. But once we see mass adoption of a viable, durable, stable – and most importantly, affordable – pair of smartglasses, that's when we'll be leaving our desktops behind to collect dust with the word processors and typewriters of our technological childhood.
At Stambol, we see new possibilities where everyone else sees the same old status quo. We're excited about what we've achieved as well as the potential of where we're going. Check out our portfolio to see how we're making magic happen in the most unexpected places.
Feature Image Credit: Firefox Reality