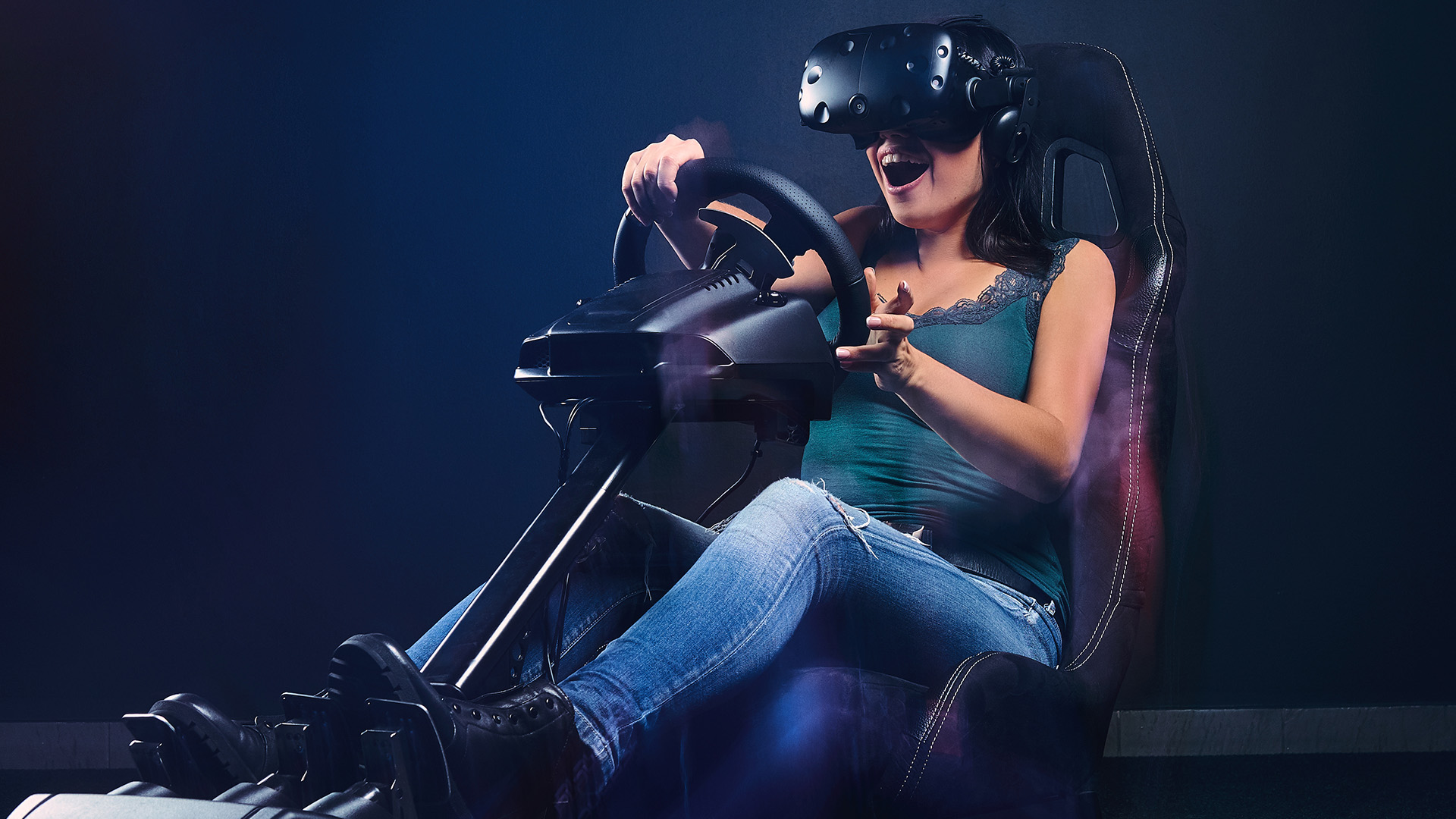 Top 10 Innovative VR/AR Accessories
Customized, purpose-built VR/AR accessories may seem like niche products. And they are. Yet, their development, manufacturing, and distribution continues to boom. So, there is clearly a market for these products.
While we love to see mass accessibility to new technology, we also can't look away when cool new gadgets pop up on our collective radars. In spite of our love for democratization of Extended Reality gear, here are the weirdest, wildest new VR/AR accessories to cross our paths so far in 2019.
VR/AR Accessories for Gaming
Most new XR hardware products make their debut in the gaming sphere. The raw creativity of developing solely for entertainment purposes makes gaming an ideal incubator for VR/AR accessories that add just one more subtle layer of believability to immersive worlds.
Nintendo Labo
We have no doubt that young Switch owners around the world will be dreaming about Nintendo's new VR kit this holiday season. Labo combines downloadable updates to popular Switch games with DIY cardboard accessories.
Tilt Five
The old-school role-playing game format gets an AR enhancement with this holographic tabletop system. While not technically an accessory, this product is just too cool to ignore, regardless of how we classify it. The system consists of AR glasses, a holographic game board, and a wand that facilitates interaction. And the success of their Kickstarter campaign ensures we'll be seeing more of Tilt Five in 2020.
Cybershoes
These shoes appear to be interesting and tricky at the same time. So, we're interested to see where this type of tech goes. A clever combination of sensors and hardware turn the bottom of your feet into smart data-capturing machines. However, the need to remain seated while using the shoes puts a hard limit on how realistic the current setup will feel.
MAG P90 Gun
Regardless of how you feel about violent entertainment, the first-person shooter genre is growing right along with the VR industry. Halo, Call of Duty, and John Wick fans are probably keen to equip themselves with one of these guns dive into an adrenaline-fuelled adventure.
Personal VR/AR Accessories
Sensoryx VR Free Gloves
A fingertipless design and headset mount companion piece combine to make these gloves comfortable and effective. They achieve 3D hand and finger tracking. Gloves in general offer a freedom of movement that inherently feels more natural than controllers. And these Sensoryx gloves specifically declare that they "give VR users their hands back."
Valve Index Controllers
There may be no substitute for immersing your hands and fingers unencumbered, but we still have extremely clever controllers that come close to feeling real. Valve's controllers feature a knuckle-hugging design with straps that facilitate open-handed interaction. The adjustable arc-shape was created for long term comfort. Sensors that track hand motion help these controllers anticipate user intent.
Feelreal Sensory Mask
The ability to smell a virtual world seems to regularly drop off the radar in terms of product development priorities. So we were very pleased to see a product like Feelreal's mask hit the market. Scent can be a subtle part of everyday life, but in some environments – like the tropics – you just can't have believable immersion without it. This mask generates mist and wind as well for more value from one device.
Location-based VR/AR Accessories
Immersive arcades and VR lounges are popping up around the world, and with them, the opportunity to indulge in high-end VR gear. From corporate teambuilding outings to birthdays and bachelor parties, the customer base is growing. And with that growth, we will continue to see sophisticated VR/AR Accessories not designed for home use.
Roto VR Chair
Full body immersion goes a long way towards a virtual world feeling real. And being seated removes worry about moving safely and the need for cumbersome cords. So this motorized chair ticks a lot of boxes for users interested in flight or driving simulations, as well as space environments and aerial experiences. Although the Roto chair is not strictly limited to arcade or storefront spaces, the nearly two-thousand dollar (USD) price point and large footprint make it impractical for casual home users.
Aperium K-01 Treadmill
This treadmill is strictly a commercial product, but we are glad to see advancements like this available to storefronts. The K-01 walking surface uses proprietary V-Orient technology to accelerate and decelerate in a natural way while reorienting the virtual world as needed.
Whilrwind FX Vortx
The idea of adding a little wind or heat to an immersive experience might seem simple but think about what it takes to synch those effects with the action in the game. The Vortx does just that, and like the Roto chair above, can be used at home for devoted VR enthusiasts.
Most of these game-oriented products (and others like them) can be incorporated into experiences your business can use. When you create your own virtual world, making it as real as possible improves your results, regardless of what you need.
As disruptive visionaries, the Stambol team is always looking for opportunities to help our clients use cutting edge gear in unexpected places. If you think even one of the gadgets above has the potential to add a surprising twist to your next project, ask us how we can make that happen.
Feature Image Credit: Adobe Stock / Fxquadro