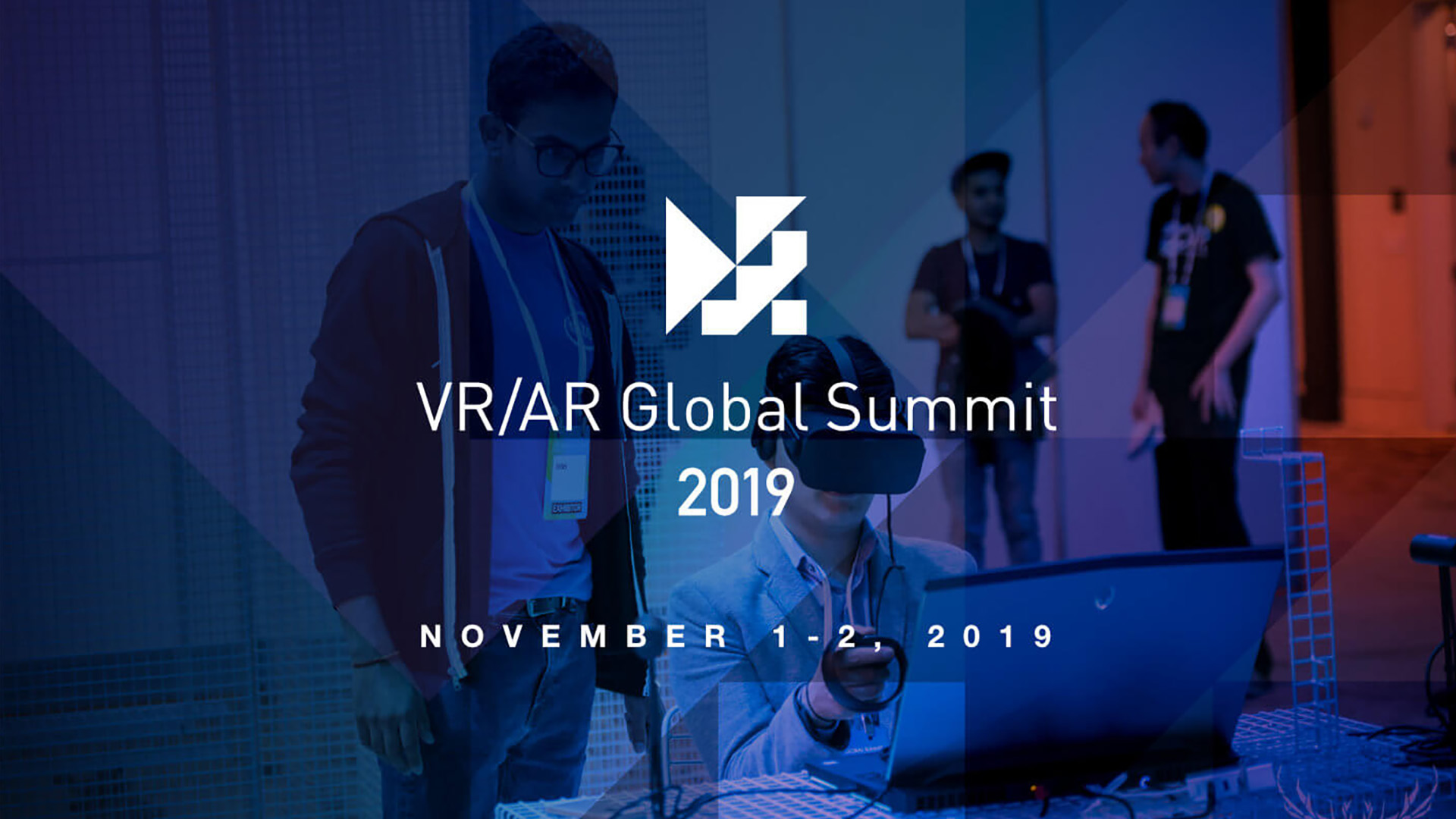 We love networking. We love learning. We love generally spreading excitement related to all things spatial computing. And in 2019, there is so much to get excited about!
So last week – while Halloween festivities were bubbling throughout the city of Vancouver – the Stambol leadership team was eagerly preparing for the 4th Annual VR/AR Global Summit here in Vancouver.
This annual event is a must-attend for Vancouver's Extended Reality professionals. A horde of major brands participate, alongside local post-secondary schools and international media.
"The VR/AR Global Summit is one of the year's most anticipated conferences. It attracts a broad, international cross-section of thought leaders, enterprise executives, entertainment companies, and developers for an intense two days of panels, demos and networking." — Forbes
The programming at VRARGS is robust and relevant. Topics range from diversity, ethics, education, and safety, to local business development and the social impact of XR tech.
Vancouver VR/AR ecosystem
Stambol was honoured to participate in the Summit again. Our CEO, Dogu Taskiran, had the opportunity to join a panel discussing the Vancouver VR/AR ecosystem.
"Vancouver has the second largest VR/AR ecosystem outside Silicon Valley. Knowing that, combined with the relative health of Vancouver's tech sector overall, creates a sense of responsibility for fostering continued growth and stability for our field," said Taskiran.
"Probably the single biggest challenge facing local VR/AR at the moment is public awareness and early stage investment. Businesses are still learning about what Extended Reality can offer them in terms of marketing, education, operations and more. So, as a Vancouver creator, Stambol, and studios like ours, must jointly grow our own client base and facilitate knowledge about XR in our community."
Stambol was in excellent company on stage with Nancy Basi, Executive Director (Media + Entertainment) of the Vancouver Economic Commission, Melissa Dex Guzman, Director of Vancouver VR Community, Robert Wong, Vice President of Creative BC, and Dan Burgar, President of Vancouver VRARA, Vancouver Chapter.
As audience members, we also enjoyed targeted tech discussions such as development of the AR Cloud, 5G and AI, as well as eye, head, and hand tracking. Talks also included softer topics like immersive storytelling and designing for youth.
In the photo above, Aubrey Tucker's presentation on Immersive Workflows in Construction proved full of knowledge and insight. Listening to his thoughts on spatial computing in architecture and how BIM informs the buildings of tomorrow was a privilege.
The demonstration from Luna VR Vaccines was even more inspiring. Hearing from Naomi Van Halteren, a registered nurse, on how VR can help patients (especially young ones!) overcome a fear of needles reminded us just how much value VR adds to our lives.
But while we wait, we're going to keep connecting, looking for disruptive co-conspirators and opportunities to surprise (and serve) our community. If you feel the same way, drop us a line and we can start talking about what the future looks like together.
Feature Image Credit: VR/AR Global Summit