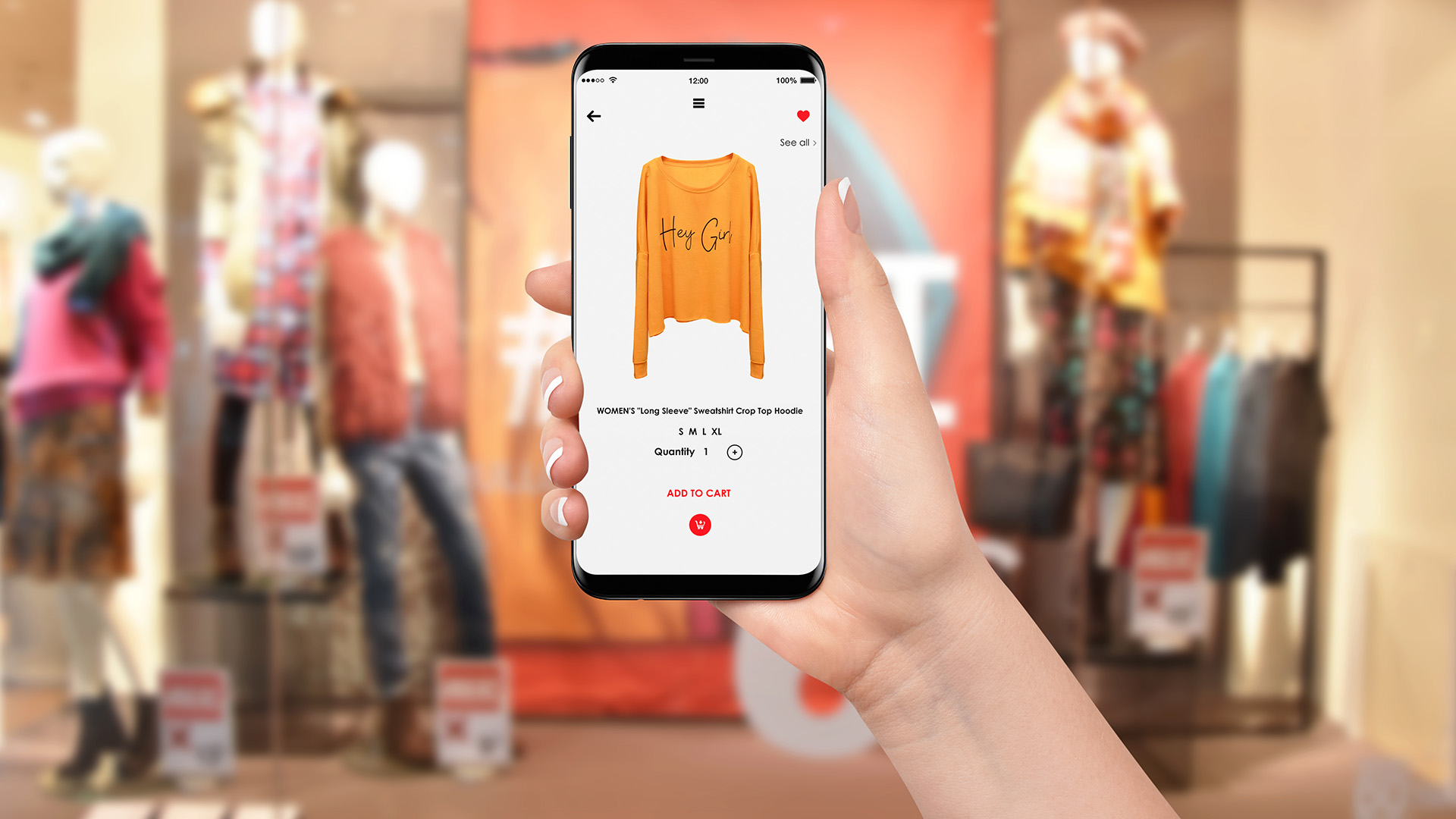 Digital Transformation for Retailers: Catching Up to Ecommerce
Did you start your business with a clear plan that DIDN'T include an ecommerce component? It used to be a choice. "We'll focus on our storefront experience. We'll be known for thoughtful customer service and high-quality products. We don't sell enough volume to bother with online sales. All our website needs to do is provide basic info." Whatever the basis for your decision, the 2020 pandemic has changed consumer behaviour to the point that Digital Transformation for Retailers is no longer a choice, it's a deal-breaker.
We would go as far as to say that almost any physical location – from restaurants and coffee shops to doctors and salons – will need to move as much of their business online as possible in the coming years. But today, we'll keep the focus on retail and highlight how doing business online is now mission-critical.
Because a huge number of retailers are coming to the realization that waiting out the pandemic isn't a path to success, it's just mere survival.
The Transformation to Online Inventory
Possibly the single largest hurdle to doing business online (successfully) for most retailers is getting every product large and small live on an ecommerce platform. If you're a shop that has never sold online, digitizing your inventory is a massively daunting task. So much so that we should add it to our list of reasons not to go online. "It's too much work. We can't possibly photograph, measure, and describe every product in the store."
The really bad news for any shops still avoiding Digital Transformation for Retailers is that your competitors are going to do the work. And if your plan is to make your customers work harder than your competitors will … well, you get the picture.
Someone with a shop just like yours, not necessarily in the same city or even country, is going to take your customers away by not making them work to buy a product. By work, we're not even talking about getting in the car and driving to find you during your business hours. We mean actions like asking for a photo, requesting inventory status, or picking up the phone to order.
Can you hang on by providing a fun storefront experience? Maybe. But wouldn't you rather thrive and plan for growth?
Social Media for Retailers
We've seen a lot of retailers scrambling to supplement waning foot traffic and sluggish sales with live events on Facebook and Instagram. While these tactics can be successful in the short term, they are labour-intensive and, realistically, leave a lot of money on the table. Many shoppers will never be able to align their availability with your story sale or video chat. Some will never want to compete with other customers to make a purchase.
You can and should use social to sell. But do it in a way that makes your job easier and more profitable. Posts tagged with a link to your product page are faster and easier than staffing a phone camera for an hour or more. When the novelty of 'live shopping' has worn off for many customers, you'll need a plan in place for how you're going to capture that chunk of business that will stay remote for the foreseeable future. And if you have a core of devoted live sales attendees, you can always keep both strategies going.
Digital Transformation for Retailers in 2021 needs to include a plan to take social media to the next level. If the previous decade was all about establishing that social presence, the coming years will be about fine-tuning those channels to a well-oiled machine.
The Transformation to Content Marketing
We should expand a bit about the idea of the tagged post above. Part of your strategy to get online and perfect your social channels can and should include a look at your content. This is not to say you need a heavily branded Instagram feed or a commercial element to everything you post. Quite the contrary. A well-planned content strategy will contain a little bit of everything.
Imagery that is undeniably on-brand can live alongside informal content that humanizes you. Your voice can include professionally written copy as well as real commentary from your staff and testimonials or reviews you're your customers. To provide the volume of content a successful channel demands, we also suggest devoting more resources than ever to the task. Having one team member who already has other responsibilities tackle your social presence is setting yourself up to fail. Your Transformation for Retailers strategy should start with an acknowledgment that this is a huge job.
If you're thinking, "But this isn't how we do business. We're not that kind of shop," we have one more tough question. Where do you see yourself in five years?
Personal Shopping & AR for Retailers
The days of a job posting for "Personal Shopper" coming off as either a scam or a niche position are in the past. Personal shopping roles now range from fulfilling online grocery orders to storefront browsing on behalf of someone who, for whatever reason, can't be out in public in person.
Is your storefront willing or able to accommodate a customer who wants to shop remotely with live assistance? This isn't like the live social media auction format we outlined above. This is a virtual version of the personal one-to-one service one of your staff is trained to deliver. Empower one of your salespeople to FaceTime with a VIP customer and browse your new arrivals. It could be just one more way technology can give you an edge over the competition.
Augmented Reality can also deliver a high level of customer service without engaging a staff person in real-time. The try-before-you-buy element of AR content works for a variety of products from home décor to fashion. Although issues like fit, texture, and minor colour variations mean that AR shopping is unlikely to eliminate returns altogether, it has already been shown to reduce them dramatically.
The Transformation to Managing Metrics
Does someone on your team have a gift for turning a mountain of data into actionable insights? If the answer is yes, you're in good shape. If the answer is no, or even, I'm not really sure … it's time to get to grips with your analytics. We're talking about everything from visitor demographics to user behaviour.
Are you attracting a large number of international eyeballs, yet you only ship domestically? Do many of your visitors leave quickly or fail to convert regardless of session length? Are visitors looking for something they know you sell, but leaving frustrated because they can't find it? If you're not sure how to answer those questions, keep reading, because help is on the way.
Depending on your industry and/or the size of your business, you've either got a lot of data or an unmanageable amount of data. Either way, we strongly recommend that your Digital Transformation for Retailers game plan include a strategy for both interpreting this information and then acting on it. You need an accurate picture of what's actually happening with your web traffic so that you can take steps toward what you want.
Digital Transformation for Retailers of All Sizes
Staying small doesn't have to mean limiting your potential. And incorporating technology won't sacrifice your cool factor. So, it's time to deal with the last objection that many small businesses have when it comes to ecommerce. It's time to admit that "We can't possibly do that," is really just code for, "I don't want to." Which was an understandable prerogative for any business owner … when times were good.
We've still got a long road ahead to a global economic recovery. At Stambol, we want every single business to have a fighting chance. Every retailer who wants to get online can and should do it. Every retailer already selling online who wants to improve user experience can and should do it.
Digital Transformation for Retailers is definitely going to be a process. But if you've been putting it off, dragging your heels, and struggling to rationalize staying out of ecommerce for just one more quarter, we're here to tell you that help is out there. You'll feel better once you've taken that first step.
Transformation Experts & Retail Partners
If you're coming to the realization that your retail business is ready for big changes, you're in the right place. We outlined a lot of big scary projects above. These tasks cannot be accomplished quickly or easily. They're part of a Digital Transformation plan for Retailers that want strong foundations for their future.
Reach out to the Stambol team if you don't know exactly what your business is going to look like in five years, you just know you want to be here. Ask us what we can do to get started and how we'll be there every step of the way. We can work up a plan that meets your needs, within your budget.
Feature Image Credit: nikolas_stock / Adobe Stock