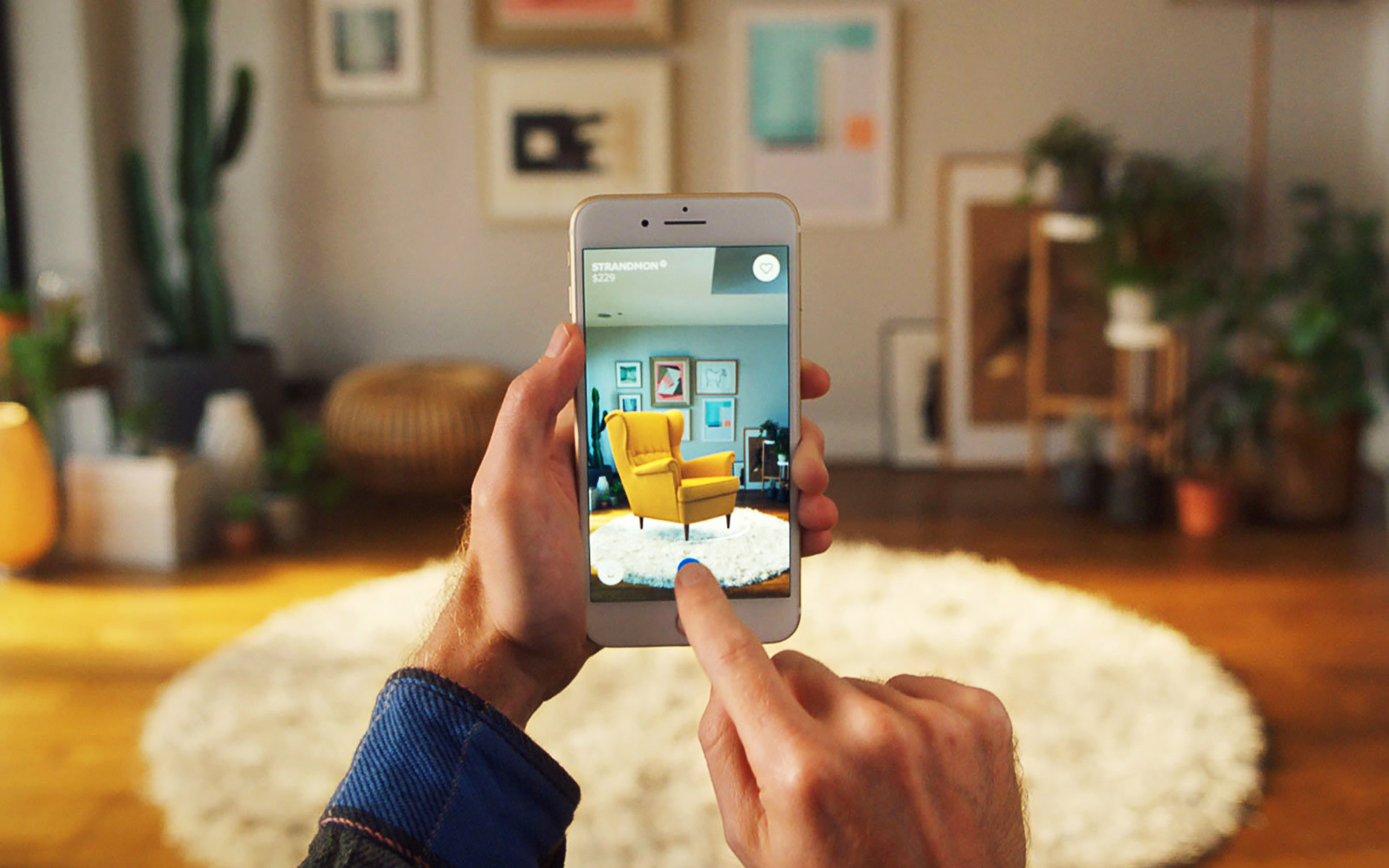 Try-before-you-buy: AR Gets it Right the First Time
Have you ever browsed through a trendy retail shop, had an object hit you with oooooohhhh and aaaaawwww, but a heartbeat later hesitated with crippling uncertainty? Shoppers often get hung up on this point; "I just can't picture it in my home."
Whether you're purchasing a wall clock, a floating shelf, an armchair, or a barbeque, you often need more than measurements to know if the product will 'fit' in your space. The hassle and expense of returning (more noticeable when it comes to those large items) makes you even more motivated to know for sure that it's right.
As consumers, we hesitate for good reasons.
For retailer marketers, the shoe is on the other foot.
"What can I do to help my customer feel confident enough to buy?"
The answer can make the difference between 1) a retailer's ability to grow, with newer, better products, and 2) a swift defeat in an increasingly competitive, shifting marketplace.
100 million people will shop with AR by 2020 according to Gartner. 5G networks will provide the environment necessary to run retail's AR apps, so we've only just begun to see how simulated product trials will affect consumer behaviour.
Another key variable is that AR glasses are already coming to market. Many smartglasses pack the tech and the style they need for staying power in the lives of everyday consumers. And they have the potential to replace smartphones, so they stand a good chance of making AR part of daily life for most people.
Finding the Perfect Piece
Giants like IKEA, Wayfair, Lowe's, and others are forging partnerships with Google and Apple to leverage AR for a huge boost in sales. And these Augmented Reality offerings are about more than just increasing corporate bottom lines. They're bringing artful fun back into the task of personalizing homes and streamlining workspaces.
As many of us continue to manage smaller spaces (and budgets!) getting interiors right the first time matters. Because when you fall short and funds are gone, you're stuck with an apartment or an office that drains you instead of comforting or energizing.
Getting the Right Look
Crowded malls, endless traffic, the simple lack of enough hours in the day have sucked the fun out of shopping for many of us. When it comes to clothing, accessories, and highly personal items you really want to see or try on before buying, storefronts were the only option. Luckily AR apps for retailers are changing this process too. Now, for shoppers who want to make the change, brick-and-mortar shopping will drift into the past.
Savvy fashion brands have joined big box retailers in using AR to sell everything from sunglasses and shoes to makeup and jewellery. While AR is poised to boost online sales by removing doubts and shrinking the sales cycle, it's also going to cut down on returns and poor reviews. When your customer knows exactly what's coming in the mail, the chances of a mismatch will drop dramatically.
3D scanning technology means that we'll even see proactive shopping with curious consumers using apps that function like the fashion equivalent of music recognition software. Retailers who find opportunities to capitalize there will have one more edge.
The New Relationship Marketing
Most of us hate being sold to, whether it's by a pushy salesperson or by a barrage of visual advertising. The end result is feeling like a faceless wallet, not an individual with value-based priorities and unique needs.
Incorporating AR into a marketing plan is an excellent opportunity to cut the clutter and target relevant, personalized messages to valued customers.
Retail AR apps enabled with social media add to the relationship by allowing customers to share their favourite products with their favourite people. Think of it as the next evolution in word-of-mouth advertising.
Whether you follow an influencer or a close personal friend, Instagram, Facebook, and Snapchat feeds will be places to see images augmented by branding in the very near future.
There are bound to be blooper pics like a chaise lounge in an urban alley or a baby bouncer at the local skate park, but those playful images will be part of the fun – and the buzz!
So the next question is will it be your product in those feeds? Or your competitor's?
Ask a Stambol disruptor what we can do to get your business into the world of retail AR. We'll show you how to get onto smartphones and, more importantly, into more customers' homes.
Feature Image Credit: IKEA