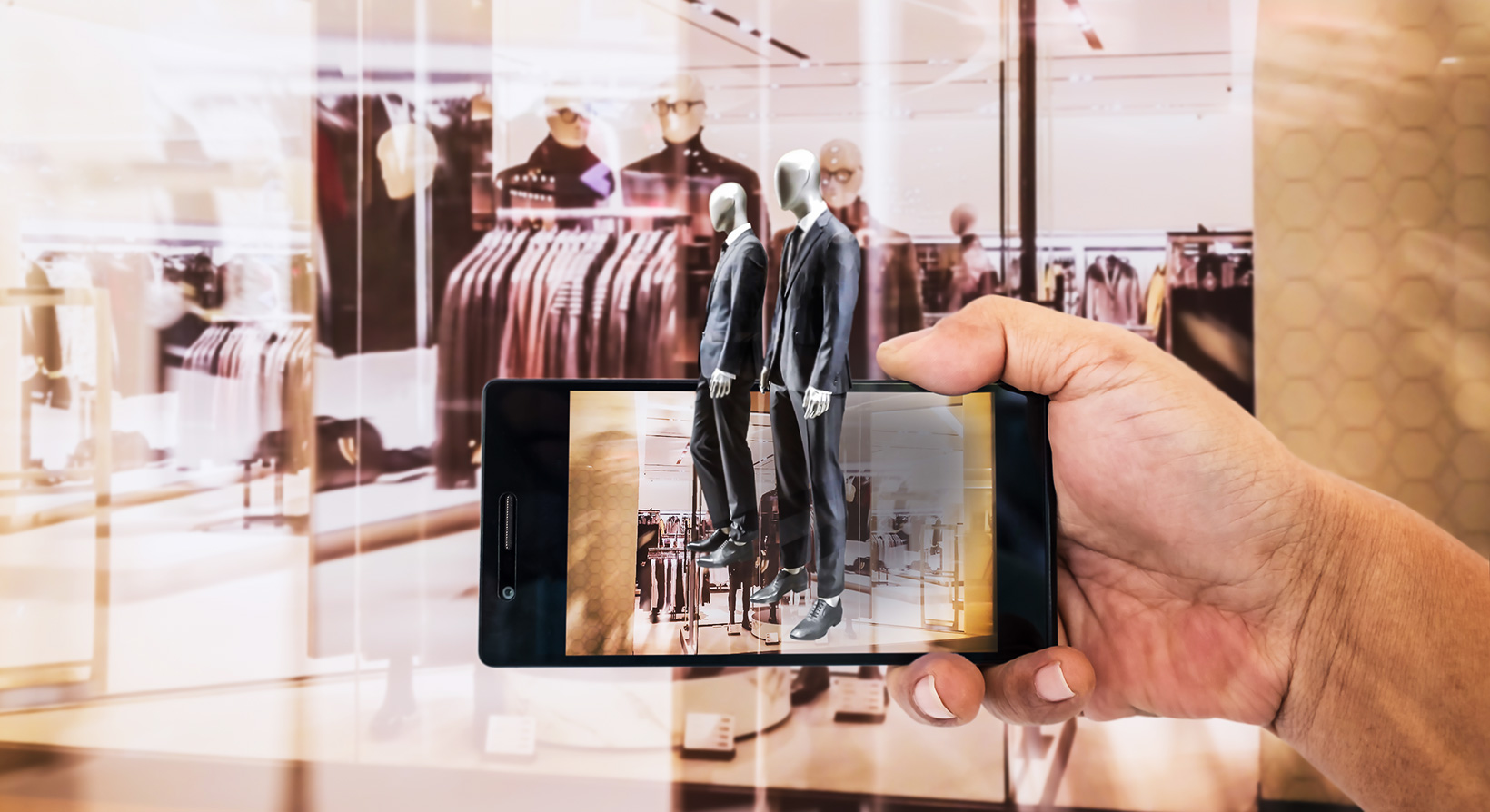 3 Types of Retailers Adopting 3D AR Content
Extended Reality products generally get one of two reactions from most people; "Oh wow, I love it! This is amazing!" or "Eh, that's not all that special. We've been doing just fine without it."
The third less common reaction is the most interesting, usually seen in experienced leaders with strong performance records. "Hmmm. This is a game changer. We should be paying attention and implementing this tech – the right way."
In the brick-and-mortar storefront world, Augmented Reality for retail is getting these three reactions more and more every day.
According to Retail Perceptions, the impact of AR for retail is already quite powerful. While 61% of shoppers surveyed said they'd prefer to shop at stores that offer AR over ones that don't, 40% said they would pay more for a product they could experience through AR. That data is impossible to ignore. More customers, who will pay higher prices.
Brands like Ikea and Wayfair are enjoying success with 3D content for AR already. If your business isn't taking steps to implement this technology, you're already behind.
As AR becomes a more ubiquitous tool, expected, even demanded, by more customers, the way you react to the arrival of AR will set the tone for the experience you have with this technology.
Enthusiastic Early Adopters
It's easy to get excited about watching your products come to life through the screen of a smartphone or tablet. We now live in a world where handheld devices have become lenses for viewing realistic 3D content that isn't physically there. It looks and feels like magic.
Once you get a sense for just how cool and fun these tools are, it's also easy to see why customers love it too. So you want your entire catalog to spring to life on customers' coffee tables and desktops as soon as humanly possible. The tricky part here is slowing down and taking the time to get it right. Specialized software for scanning 3D objects and creating digital replicas is becoming more sophisticated and efficient every day. But it still takes time. Get it right the first time and you won't be re-doing your work down the road.
Cautious Reluctant Sceptics
Being slow to adopt new processes and technology can save you money … initially. You can choose to watch how the trend plays out, working around it by compensating in other areas. Maybe you offer more attractive promotions. Perhaps you retrain your staff in superior customer service. And you could limp along that way for a time, hoping your competitors drop the tool and day-to-day operations for businesses like yours revert to the earlier status quo. If that doesn't happen, you'll be playing catch up when you have no choice left.
Retailers who wait until the last minute to implement AR will be building a catalog of 3D assets with whichever technology studio has room for them. Will you have someone in-house with the skills to tackle the task? It's unlikely. So you'll have to wait your turn at one of the more sought-after creative firms. Or you can start the process with whichever team can complete your project in a timely fashion. It's definitely not an ideal route to laying a solid foundation for a revolutionary sales tool.
Sensible Savvy Planners
Transitioning product photography into an AR-ready catalog of 3D assets will have huge benefits in terms of how you display and market goods. You'll only need one colour/finish per product on shelves when an app can show every other option available digitally overlaid onto the real item. Imagine that the app can let a prospective customer bring the product home and put it on the wall, table, shelf, bed, or wherever it might live. Higher-end items prone to longer decision-making periods are a great fit for this strategy. Your product stays with the customer at zero liability to you. You can see where this is going and it looks more than worthwhile.
However, making a change to the way you sell or do business is a process. It doesn't happen overnight. And you don't see results the next day. Retailers who find the right creative partner and start a long term relationship are going to have the best experience along the journey to creating a comprehensive AR catalog full of high-end 3D assets.
Mid-size to large retailers know that a change to merchandising or inventory management is going to take a long time. Whether it's re-organizing physical storage or a change to SKU naming conventions, a change to one product must be done to all. But rather than dragging your heels, a sensible retailer puts one foot in front of the other.
We enjoy watching the growth of XR in retail and we love seeing this tool produce success for our clients. Ask a Stambol visionary about how 3D AR content can launch a new phase of growth for your retail business.
Feature Image Credit: Montri / Adobe Stock