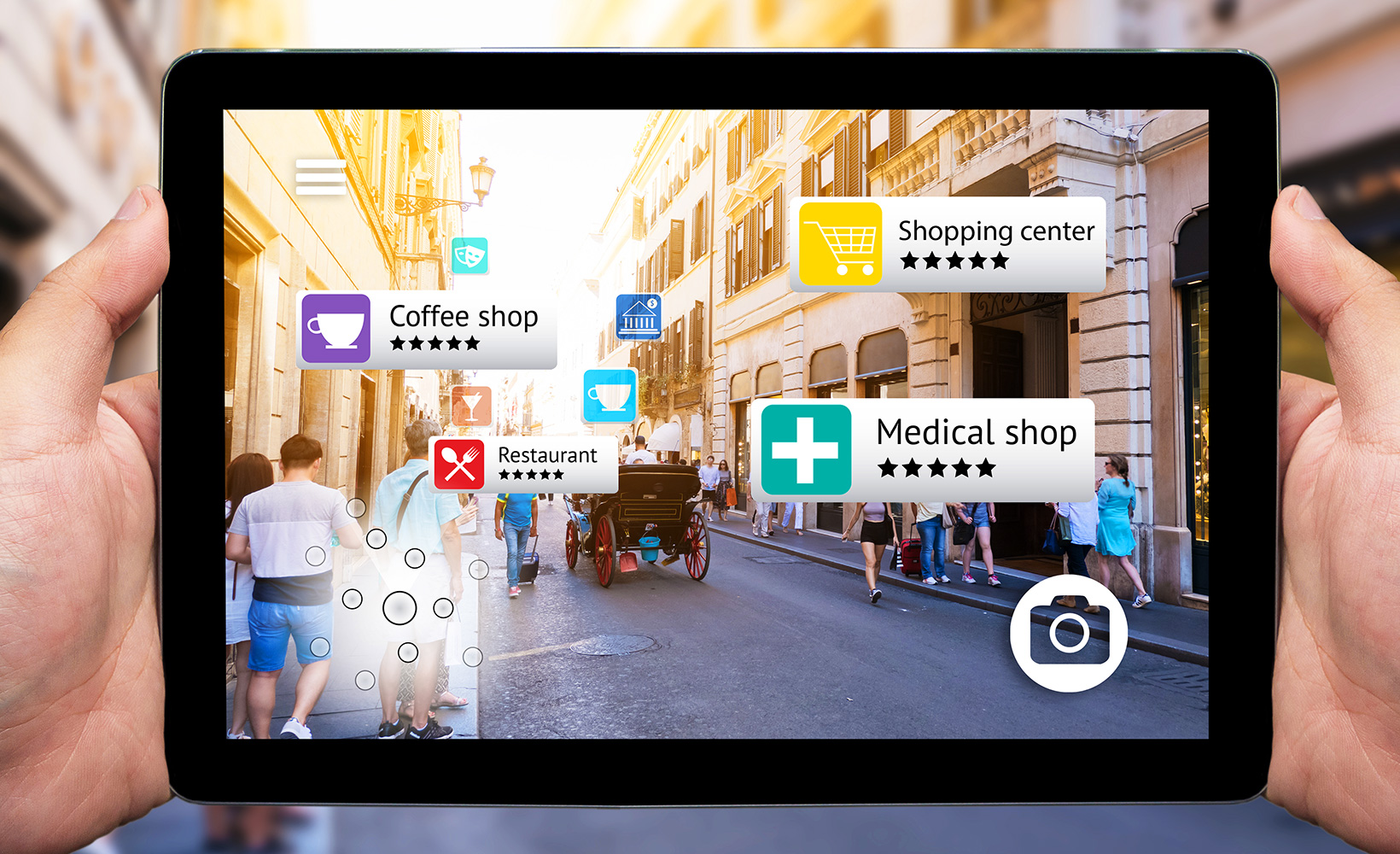 The Engagement Potential of AR in Commerce
Are you keen to draw in new prospects and engage existing customers with something exciting and unique? Do you struggle to find ways to add value to your promotions without costly (and not eco-friendly) swag?
Today we're looking at Augmented Reality from a value-added perspective, thinking about ways to jointly achieve entertainment and viral branding. Here are the elements we think the best AR products embody – which can translate to something we create for your business too!
Get Users Moving – Real Estate & Tourism
One of the most delightful by-products of a successful AR experience is that users are walking and exploring, learning and staying active while having fun.
A little creative thinking can turn your Augmented Reality Real Estate solution into a treasure hunt that takes prospects through the features and benefits of your new development's neighbourhood.
Tourist bureaus can benefit from a similar location-based game that asks questions and rewards users for tracking down answers. An AR game of this nature would be a fun way to advertise bureau members' locations beyond the traditional flat brochure.
Try Before You Buy – Retail & Décor
AR can not only show off your products in a customer's own home, it can evolve into an interactive game in the process. While you deliver on a user's interest in a leisure game, you can take the opportunity to serve up coupon codes or exclusive product options.
Designers may also use this technology as a method of interacting with clients remotely, not necessarily as a game, but as a vehicle for responsive service.
Questions & Answers at Your Fingertips – Education
AR's capacity to bring static objects to life under a screen has far reaching applications for educational purposes. Everything from a textbook to a landscape can be a background for quiz questions and 3D illustrations. Imagine traditional flash cards that come to life complete with additional facts and figures. AR can include puzzle-solving components that enrich and educate in a fun way.
Creative Self Expression – Art
Augmented Reality marketing can also offer users the opportunity to create their own artwork. Whether this takes the form of printable files or recorded and shareable media, the engagement potential is still promising. The application could be as simple as a colouring page contest. Offer users the opportunity to modify a logo or characters in a way that still conforms to your branding parameters and you'll achieve a satisfying experience for both sides.
Personalize Stories – Entertainment
From toys and cartoons to traditional games and books, AR can take over where the online add-ons leave off. Many products come with URLs to add value through web-based content. AR can personalize these digital extras with life-like depictions of a favourite character brought to life and directed as desired.
Regardless of what you make or the service you provide, we want you to think about your business from a new angle – and AR can help. Ask the Stambol team how an AR product could uncover additional value for your business.
Image Credit: zapp2photo / Adobe Stock