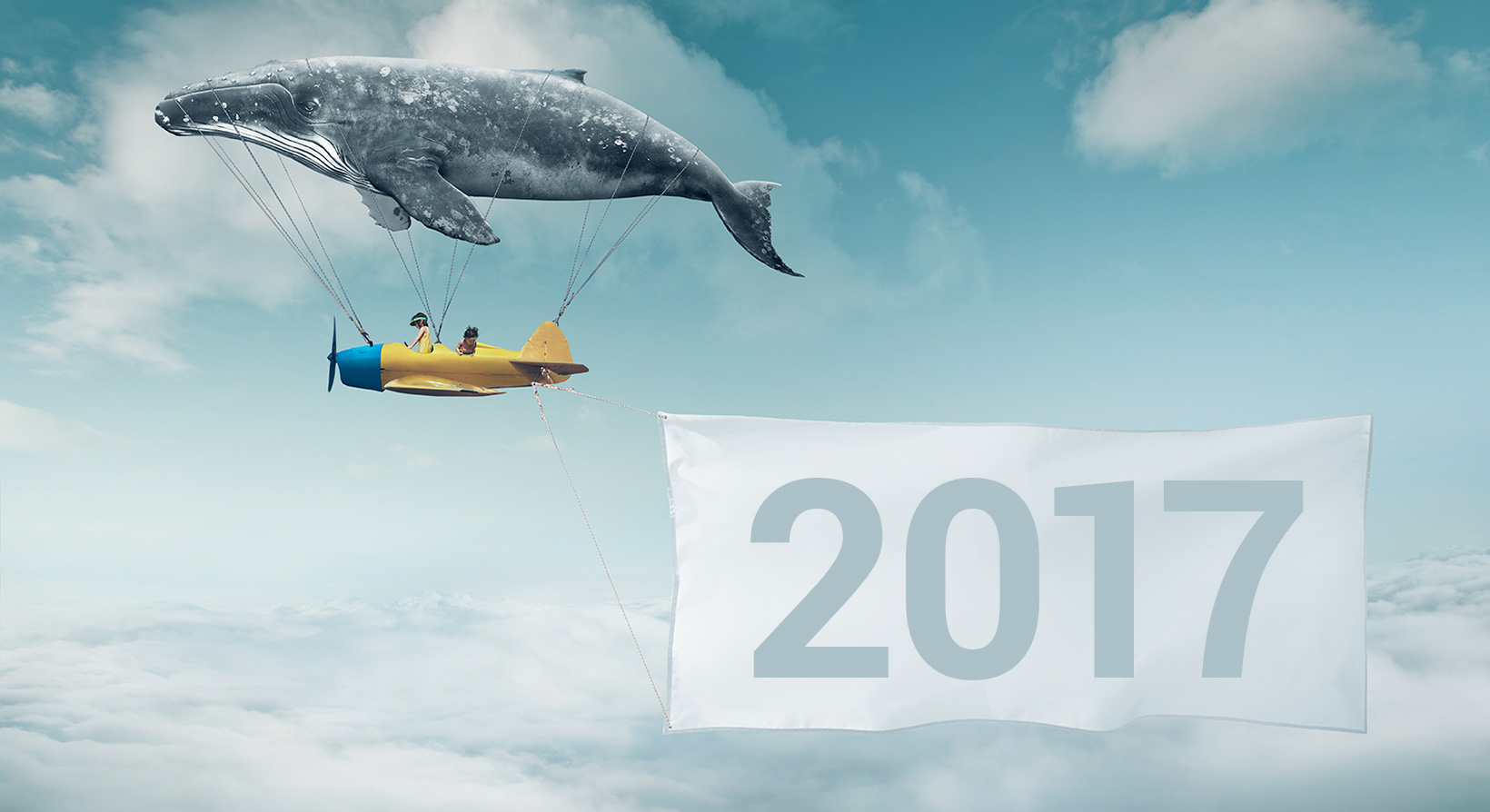 If you were paying attention to tech in 2016, you couldn't have missed the giant surge in the popularity (and progress!) of Virtual Reality. Reminiscent of tech booms and bubbles in the past, we have some insights and predictions for 2017.
1. VR will meet you at the mall
During 2016, we saw a strong push towards using VR for marketing and brand engagement. The coming year will see the fruits of these efforts hitting the ground where brands meet consumers. This could take the form of trial wearing a new jacket out in a hip neighbourhood, or it could mean viewing a new sofa in your own living room.
2. Education will go virtual
Similar to VR for brand engagement, we've seen major potential for delivering hands-on training and distance education in a virtual environment. If VR can take a class on a tour of Mars, the current trickle of educational VR could turn into a flood in 2017.
3. AR will gain ground in development
So far AR has succeeded most noticeably in theoretical wizardry and cartoon-style entertainment. The potential of AR is much, much more impressive and we expect advancements to be made that bring AR closer to consumers in a meaningful way.
4. High-end VR products will come down in cost
As more and more consumers adopt multiple levels of VR gear, manufacturers will be able to produce and sell in larger volumes. And volume means unit prices come down. We're excited to see how dramatically this variable evolves.
5. Virtual aids will appear at cultural institutions
We've seen the beginning of this trend with museums and galleries adopting VR and AR to enrich the experiences of their visitors. As those use cases gain more publicity, we think the trend will spread quickly.
6. VR and AR games will reach the next level
Producing a quality game takes years. Gamers waiting for the next instalment of a beloved franchise know this. We think the frenzy of new games released for virtual platforms in 2016 was just the beginning. (Check out a BBC list of 27 of the best AR and VR apps and games for 2016.)
7. Wish lists will start with graphics
VR's biggest challenge at the moment isn't the missing pieces like surround sound, touch, taste, and smell. The most immediate area for improvement is graphics. And once the honeymoon phase is over with consumers, developers who haven't brought their graphics A-game will face serious challenges.
8. Lifestyles will develop a virtual component
Related to the point above; VR's inevitable next challenge will be to remain relevant once the novelty of existing in a virtual world has worn off. We believe that VR and AR's combined potential is so huge, there is no real question as to whether or not this tech will stick around. Like the television, the computer, and the smartphone, VR will become a part of daily life in every home where digital media is consumed. That's where VR's staying power will come to fruition.
Here at Stambol Studios, we're so excited to dive into 2017 that we're opening up the floor here on the blog. We want to hear your thoughts. All of you fellow VR professionals, real estate developers, architects, and engineers – anyone reading this post. What do you think will happen to the new realities in the New Year?