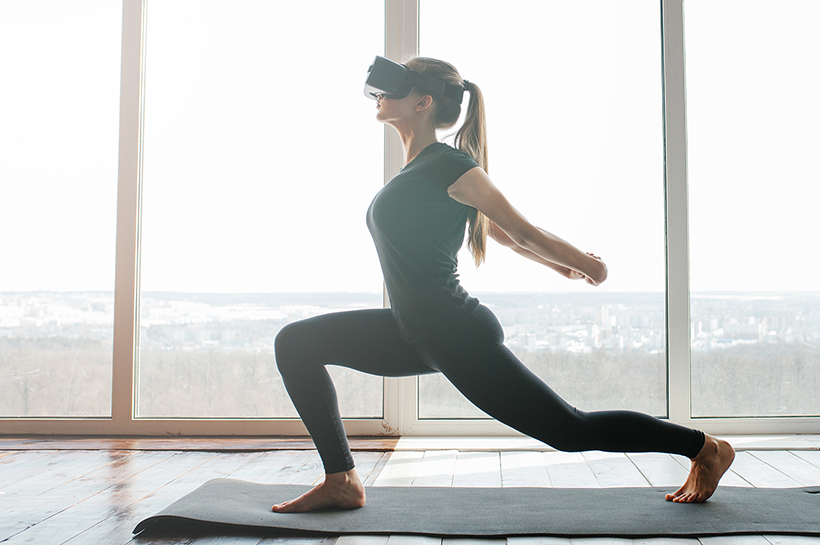 Literally Fit with Virtual Reality
Those of us that love technology are the first to realize it has a way of keeping us in our seats. Being drawn into both work and play via our favourite screens can result in hours of inactivity.
That same love for tech drives many professionals to find fitness and wellness solutions within the circuits and buttons we're already using. From the WiiFit to the Fitbit, incorporating technology into a workout has long been gaining in popularity around the world.
Naturally, Stambol has been taking a close look at how VR & AR can offer solutions for getting (and keeping) users active and healthy. We all know, where there's a game, there's potential to get moving.
Virtually Active
We were already familiar with the VirZoom stationary bicycle courtesy of CES 2017. So VRScout's profile of William Brierly's weight loss was a rewarding read.
As fans of the HTC Vive, we also love hearing about Holopoint and Holoball. Reports from Reddit and YouTube users are raving about games' capacity to get you moving (and sweating!) while having fun.
The key caveat to a high-end workout in VR seems to consistently be watching out for cords. With the Vive, user comments about the active game experience include tangled and damaged cords. The elegant grace with which you might paint a scene is thrown out the window when you're swinging and swatting your way out of a corner. Once untethered headsets are on the market (like the wireless Vive upgrade kit below) this issue will be fading memory.
Augmented Fitness
The above-mentioned Fitbit has an offering called Fitbit Adventures designed to do exactly what it suggests – send you on a quest into the wilderness. While helping users map trails and find landmarks, there is also an element of geocaching to enrich the experience.
Ingress, Zombies, Run!, SpecTrek, and many others are made to get you up off the couch and out into the world.
The combination of VR indoors and AR outdoors can cover winter and summer, introverts and extroverts – or a combination of personalities, tastes, weather, and seasons. The bottom line is that Virtualities are answering the call for fitness and lifestyle products which has us delighted.
At Stambol, health and wellness for the individual is a high priority. We'd love to hear your thoughts on the subject as well. Leave us a comment below or shoot us an email.
Photo Credit: franz12 / Adobe Stock