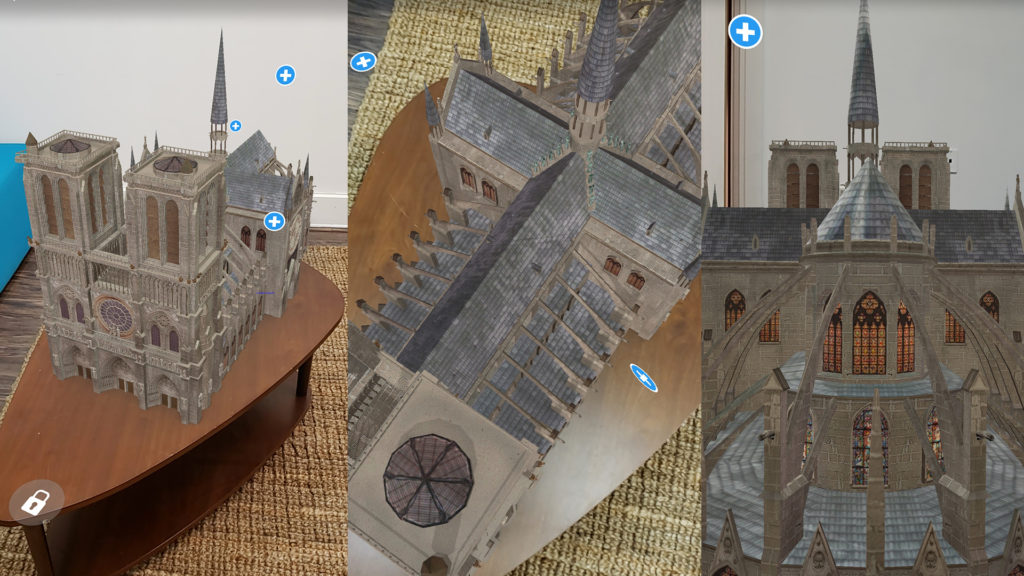 Virtual Preservation & Augmented Restoration
The tragic April 15 fire at Notre Dame Cathedral in Paris has sparked a lot of buzz about what Extended Reality technology can offer us in terms of landmark visualizations.
At Stambol, we were devastated to see such a historic building suffer fire damage, but we immediately knew that not all would be lost.
Blurring the Lines of Reality
XR products have the capacity to replicate not only our current reality, but the world of our past with beautiful precision. As the world awaits the physical restoration of Notre Dame, we can all appreciate the original structure, preserved forever, through the magic of VR & AR visuals.
AR experiences that project monuments and ruins as they would have appeared in their heydays can be enjoyed with a tablet or smartphone and just a few quick clicks. More involved VR experiences can literally immerse users in the past, recreating events and locations with as much accuracy as historical data can inform.
Building & Rebuilding in XR
Architectural XR has firmly established itself as an invaluable component of 21st century construction technology. As Notre Dame's restoration progresses, we will see opportunities to implement smart building technology, helping to prevent future accidents and to preserve what remains of the original structure.
Jointly, as XR becomes an integral part of educational and cultural institutions, we will achieve new ways to engage with history. Notre Dame and other historic landmarks that will undergo maintenance and restoration in the coming years can be studied in more depth than ever before.
Extended Reality IN the News
So while it's not shocking that architectural VR & AR has something to offer the fields of history and tourism, what really impressed us was the speed with which a team at USA Today developed their new AR experience Notre Dame: After the Fire.
VR & AR are coming into their own as reporting tools for mainstream media now, in addition to tech-oriented publications. We are always looking for indications, subtle and overt, that XR tech is weaving its way into every aspect of our lives – especially in ways that forever change how an industry functions.
Are you thinking about the ways VR & AR can transform your world and your business? Take a look at how Stambol has been using our XR expertise to spark ideas about where this tech can take you too.
Image Credit: VR Scout