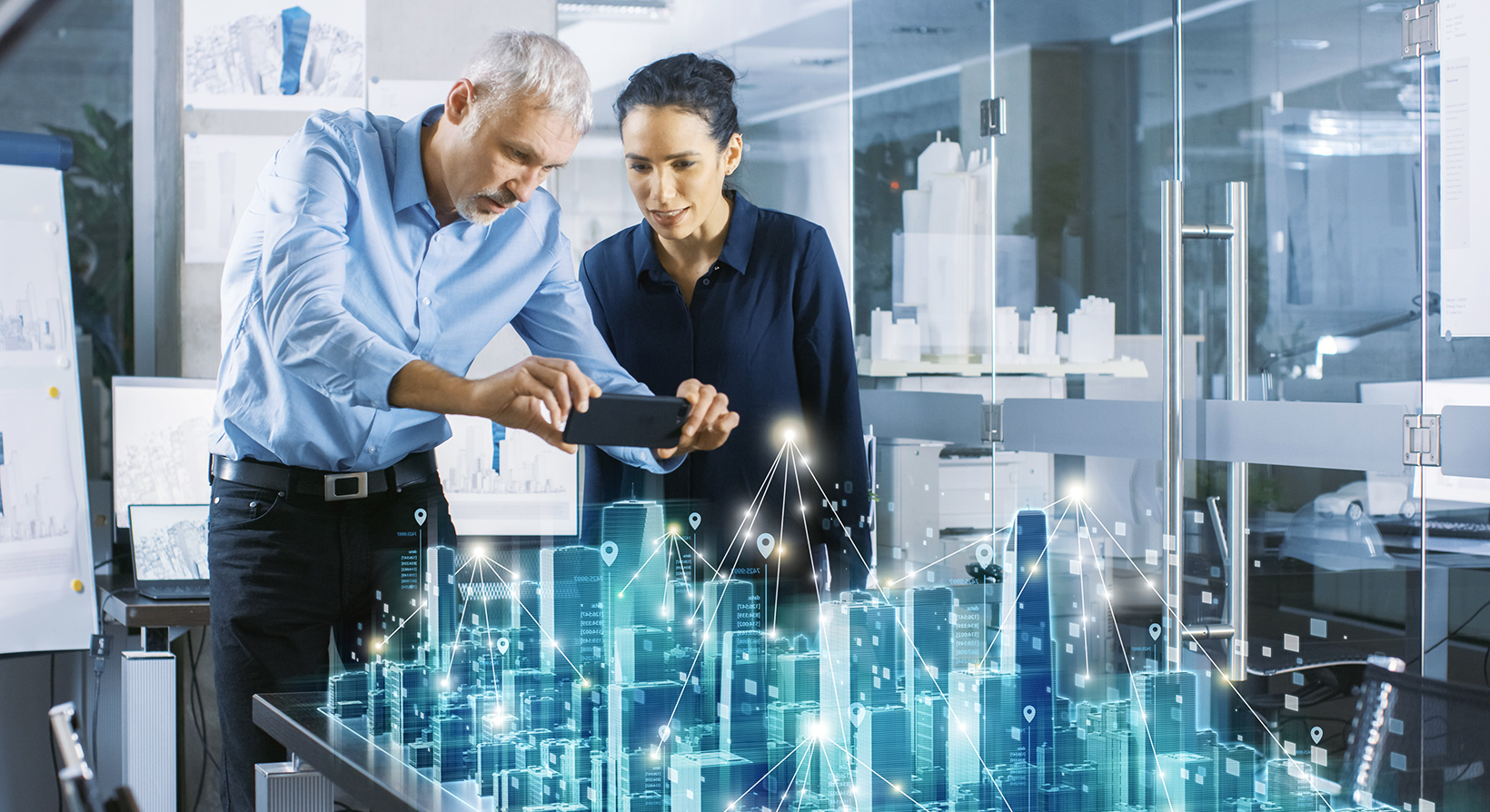 The World of Unbuilt Structures
A building that does not yet exist is a magical space. Unbuilt structures are pure potential … blank canvases on which the human mind can unleash raw creativity. They are environments where all things are possible, including impressive feats of engineering and unprecedented artistic expression.
While practicality must enter the process early on, as every building has to meet a need and serve a purpose, we love exploring the ways unbuilt environments can exist as ideas, digitally articulated.
Building Information Modeling (BIM) Software
Most architectural projects begin within a Building Information Modeling (BIM) program. From blueprints loaded with a little or a lot of measurement and materials information – all the way to finished artistic renderings – BIM files are the workspace of contemporary architects. BIM software is used for more than just buildings; infrastructures like water and sewage or electrical and data cable can be planned and managed this way.
So you can see how BIM programs and Extended Reality fit together like puzzle pieces. Software used to envision and plan physical structures can also be threaded into the ongoing project of developing a living digital twin of our constructed world.
BIM to Immersive Design
Leading architects are now beginning to add one more stage to the design process by importing BIM data into VR design applications. These are programs that allow you to step inside your project to continue the design process. Using VR headset and handheld controller combinations, architects are now able to refine their digital creations from the inside out, transforming 2D blueprints into an immersive model.
Some applications include interior design tools, incorporating the finishing touches which are vital to viewing a finished building as an inhabitable space, both beautiful and functional. We've long known VR is the future for interior design and real estate marketing. Now we're seeing applications with the potential to carry users from an initial concept all the way to a visually stunning data-rich 3D model.
Architectural Visualizations for Marketing
Translating architectural blueprints into illustrations or public-facing renderings used to be an arduous process, requiring the involvement of an architect, draftsperson, and an artist. It was all done by hand and took weeks or even months. You needed separate processes for 2D artwork, printed for walls and brochures, and then the 3D scale model, meticulously and expensively made by hand.
Keep that history in mind when you think about how quickly contemporary architects can draw up 3D models from scratch (including specs for measurements and materials), skin them with artwork, and end with finished visuals polished enough to hand directly to marketers. Although for the highest quality of 3D architectural visualizations, you do still need to hand your files off to specialists – trust us, we know!
Adding AR to Your Toolkit
Augmented Reality for architects, designers, and real estate marketers has been progressing concurrently to its immersive counterparts. While not strictly intended to facilitate the initial design of a structure, AR can be an excellent tool for visualizing how a new building (or an addition as shown in the video below) will fit within its intended environment.
AR for interior designers is powerful and effective, with built-in potential to connect to retailer content. And for realtors or sales people, AR gives their work more lasting impact, keeping prospects engaged with as little as one piece of collateral. AR can make structures literally spring to life over and over at home.
Stambol has been empowering architects with customized VR and AR solutions since we first opened our doors. Take a look at how we've been able to help our clients visualize their unbuilt structures and ask us how we can make VR and AR work for you too.
Feature Image Credit: Gorodenkoff / Adobe Stock