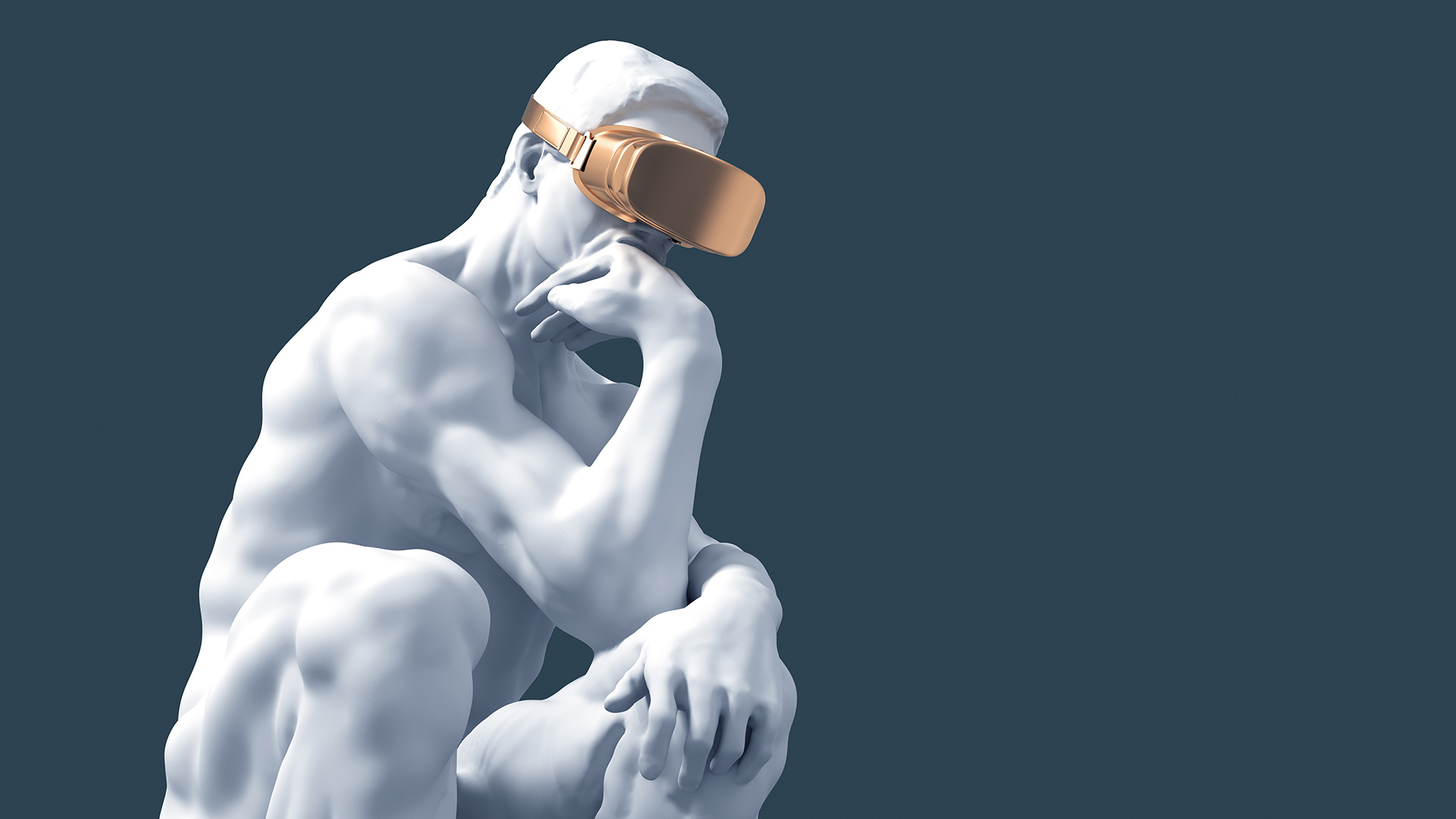 Experience Transformation for the Connected Age
Consumers have a wealth of choices for products and services in today's global market. So, whatever you make or do, you have fierce competition. Fortunately, in an era that has seen huge chains broken by upstart indies, we know that industry disruption is not only possible, but inevitable. It often starts with a ground-breaking customer Experience Transformation (XT) that shifts an industry's status quo.
Transition to Multiexperience Strategies
In the near future, customer interactions will take place through multiple points of contact simultaneously. We love the term coined by Gartner – Multiexperience.
And you're likely already familiar with the idea. If you've ever called a business on the phone while viewing their website, you've had a Multiexperience interaction. VR and AR have the potential to take the Multiexperience customer service model into the realm of spatial computing.
Customers can use AR glasses equipped with apps and a microphone to both receive data from a business, request more information, and process a transaction. In this scenario, the customer could even be simultaneously interacting with a storefront.
"Multiexperience replaces technology-literate people with people-literate technology." – Gartner Top 10 Strategic Technology Trends for 2020
The Gartner report above clearly identifies Multiexperience as the future of app development. Customers expect the apps they use to offer chat, voice assistants, and VR or AR. But how can you ensure your app development strategy is ready?
According to Gartner, Multiexperience Development Platforms (MXDP) are the answer. Gartner estimates that "by 2023, more than 25% of mobile apps, progressive web apps and conversational apps at large enterprises will be built and/or run through a Multiexperience development platform."
"The digital user experience is now multi modal and has moved beyond just mobile and web apps, and if enterprises want to meet customers where they are, whether that is through chat, voice or through wearables, it's imperative for enterprises to invest in integrated multiexperience development." – Suhas Uliyar, VP, Product Management, Oracle
Disrupt Customer Expectations
Keep your business ahead of the Multiexperience standard and formulate your plan now. Be the first company in your industry to undertake this Experience Transformation and become the disruptor others need to follow.
A Multiexperience strategy can start a trend that will leave your competitors catching up to you. And once you've established an Experience Transformation process, you'll be positioned to hit the ground running with the next change, and the one after that.
has the capacity to offer just these kinds of game-changing business solutions. And this means the right solution can be more than an upgrade; you can make changes that become part of the fabric of your brand.
Opportunities for Experience Transformation
Every business has a different customer relationship dynamic. Do your customers speak to your staff? Do they interact with a website? Do they make a purchase and wait for a parcel? Or do they visit you in person for a service? In a future reshaped by the Multiexperience model, this dynamic needs to change whether you want it to or not.
For example, a retail storefront – particularly one that doesn't also sell online – can incorporate Augmented Reality to get up to speed with competitors. Location-based AR can supplement customer service, share promotions, and even engage regular customers as they pass by on foot.
We knew as soon as we saw that AR advertising had made its way onto YouTube, disruption of the retail world was well underway. Not surprisingly, retail is only one of many industries undergoing change courtesy of spatial computing.
In the case of hospitality and tourism, Experience Transformation can look like the upgrade of a basic chat bot to an AI-powered concierge with a firecracker personality. As your AI learns and evolves, you can weave him or her into any digital channel, from a website to a propriety television program. Now that any hotel can offer a custom app to their guests, incorporation of a clever, albeit artificial, guide is a relatively small step.
"30% of US consumers rate chatbot interactions as "very effective" in dealing with customer service issues." – Microsoft
Transforming Tech Support
Why not apply the witty customer service bot from the hotel example above to a technical support role? You'll be able to adjust his or her tone and replace playfulness with concern. And your virtual team member will be every bit as knowledgeable and responsive as real person.
Technical support roles come with unique stresses. Customers are often frustrated before they even call in. And managing those emotions can sometimes fall to the same team member multiple times in the same work day.
Imagine being able to draw on your employee's technical support knowledge, while providing a digital intermediary who absorbs the tension without detracting from the customer experience. AI can offer that level of performance in a virtual attendant.
The Automated & Human Partnership
In 2020 85% of customer service interactions will be automated, according to Ameyo. This figure includes the chat bots described above as well as automated checkouts and more. Yet all this automation creates mixed feelings for both employees and customers.
It's important to remember that these tools are intended to supplement real human workers, not to replace them.
Retailers need attendants to assist customers with automated checkouts. While the additional staff who no longer operate cash registers are freed up to perform personal shopping and order fulfilment tasks. As online shopping grows, the need for staff members to pick, pack, and ship orders replaces the need for manually processing transactions.
Similarly, the hospitality and technical support settings above achieve their best results when real human contacts are still available. Part of the transformation process requires understanding what new technology tools can do for you and what they can't.
Experience Transformation Expertise
Tackling the process of transforming the way customers interact with your brand works best with a helping hand. Few small to mid-size organizations have the in-house expertise needed to incorporate new tech seamlessly, and then accurately evaluate results to recommend next steps.
Stambol disruption specialists are excited to hear about your business – and what innovative Multiexperience solutions we can tailor to your exact needs. We can be a partner that not only helps you plan and start a transformation, but one who can correct your course and assist with adaptation over time.
Feature Image Credit: 3dsculptor / Adobe Stock