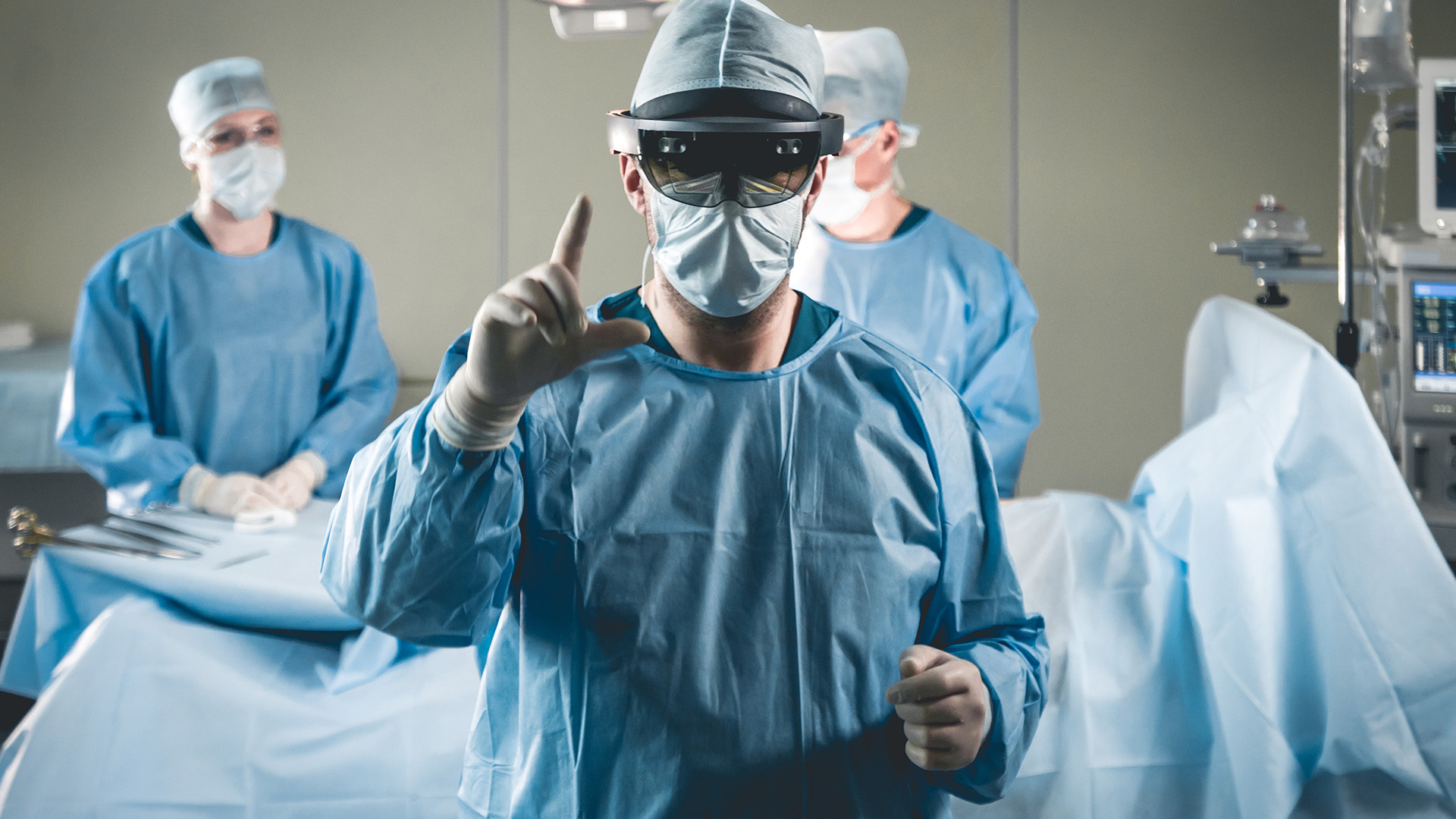 Virtual Health Care Delivery
Saying that health care looks different during a pandemic is an understatement that dwarfs the meaning of the word. We are collectively living through an unprecedented level of uncertainty and adaptation – for all fields of work, not just medicine. Yet health care is at the heart of it all, not just because it's under stress, but because it holds the key to overcoming our current challenges. So, we believe the accelerated development of Virtual Health Care and the systems we use to access it will benefit all of humanity in our immediate future, and in the years to come.
Medical professionals around the world are grappling with a dizzying array of challenges right now. But today we're going to look at one major question. How do we treat patients remotely while achieving a high standard of care?
Demand for Virtual Health Care
The immediate concerns regarding Virtual Health Care usually revolve around the suitability of the average person to self-diagnose and the longevity of replacing real people with algorithms and machines.
"By 2030 the estimated shortage of health workers is expected to grow to 18 million." – World Health Organization
Since we're looking at a shortage of doctors and nurses, the choice isn't between doctors and algorithms. The choice is between a change to the way we access health care and a future where millions go without care of any kind. If we can't train 18 million health workers, we need new solutions for how we use the expertise and resources we have.
But there is good news in terms of accelerating medical training. Innovative VR products like PeriopSim for nurses and PrecisionOS for surgeons are providing the benefits of realistic hands-on training while not requiring either a real patient or an instructor. And in the case of PrecisionOS, surgeons are able to customize simulations using real patient data and physiology, helping them prepare for actual upcoming procedures.
"Currently 3.6 billion people – half of the world – lack access to essential health services." – World Health Organization
That figure is so staggering it's hard to visualize. But the end result is that the prospect of doctors and nurses being made obsolete is just not possible. We need so many more health professionals than we're going to get, so additional solutions are critical. And we can rest easy knowing there will always be real doctors, nurses, and technicians behind the scenes of any medical technology product.
There may never be a replacement for the intuition and expertise of a real medical professional. But we certainly will need to make the work of those precious experts stretch farther than ever across our huge global population.
Expanding Reliable Self Care
Have you ever visited a hospital emergency room and wondered about the urgency of one or more patients around you? You might have the same concerns at a busy walk-in clinic. Until recently, health workers in most of the developed world were forced to deal with the resource drain of unnecessary visits on a daily basis.
Whether you chalk it up to human insecurity or a lack of common knowledge, far too many people have grown accustomed to visiting a doctor in person for the smallest question.
And then there's the other side of the individual care coin – the self-diagnoser. Someone far too comfortable gleaning medical knowledge from the internet and bypassing professional health care altogether. Whether this is to save money or the hassle of a clinic visit, using the internet in place of a doctor isn't the solution either.
Implementing Virtual Health Care can help solve both problems. A virtual system restricts in-person care to essential visits. And it increases the reach of certified, experienced professionals who desperately need new resources.
What Does Virtual Health Care Look Like?
When communities around the world locked down, the only choice many of us had to receive non-emergency medical help was through a voice or video phone call. That model of care was definitely not ideal and certainly not sustainable.
But as we move forward, Virtual Health Care can look dramatically different. Services like WELL Health VirtualClinic+ are meeting the needs of patients self-isolating or who are immune-compromised and can't see a doctor in person.
Although developments like virtual clinics were rushed because of an urgent public health crisis, we think the additional pain points they solve are so profound they won't go away when Covid-19 has been beaten.
Convenient Virtual Health Care
It's difficult to prioritize convenience these days when so few things are quick or easy. Luckily, some services don't have to be an ordeal to access, even during a pandemic.
How long do you typically spend in the waiting room of a doctor's office? In how many cases was the visit superficial, as in a prescription refill or confirmation of an illness you already suspected? And if you're a parent, sitting with a sick child (or having your child present during your own appointment out of necessity) every extra moment in that waiting room is painful.
And being in the comfort of your own home before, during, and after your appointment means that you haven't been exposed to other more seriously ill patients. In cases where your own condition is serious, home visits and prescription delivery can supplement the Virtual Health Care process.
Socially Distanced In-person Diagnostics
We also can't have a conversation about Virtual Health Care without conceding that it won't always be the solution. While we will likely one day move past the need for doctors to manually evaluate swollen lymph nodes or sprained joints, some tests may always need a human touch.
Today's x-rays and scans will eventually be upgraded to the point of an imaging tool being able to diagnose just about anything. But we're not there yet, and so we need to adapt what we have.
Until we can administer vaccines with robots, the calming presence of an experienced nurse is ideal. (Although we do advocate managing vaccination anxiety with VR tools.)
Currently, medical tests like blood draws or ultrasounds – while advancing in both accuracy and comfort – must still be performed by experts, in person. And complicated scans like MRIs may never be possible with personal computing devices.
At the moment, all these in-person medical visits have layers of protection and protocol. Will those requirements be relaxed and medical tests return to normal? Or should new technology be implemented to both meet current health and safety needs and better prepare us for future restrictive situations?
Contactless Treatment & Ongoing Care
Beyond diagnostics, many rehabilitation and physical treatments must be carried out in person, or at a minimum, with supervision. Fortunately, we have technology solutions to employ here as well, including Virtual Reality and augmentation.
Virtual Reality can also be used to enhance indoor fitness and exercise routines. Whether that fitness is part of a therapeutic or preventative program, the incorporation of technology has proven value beyond a simple cool factor.
Our society is just beginning to scratch the surface of what smart homes, with devices connected to the IoT, can do to improve our quality of life. Automated assisted living grew out of the concept of an avatar-enabled virtual assistant, adapted to monitor an individual's health and well being.
We hope to see these solutions expanded to more real-world uses, specifically the last example given the current vulnerability of long term care homes and the stresses exposed by Covid-19.
Transformation to Virtual Health Care
Fast and safe rarely go hand in hand. And this holds true for upgrading any medical practice with the tools we're talking about above. Incorporating new hardware and/or protocols must be planned carefully. Transformation takes time and requires all the associated experts.
Guidelines from federal, provincial or state, and municipal bodies will dictate much of what doctor's offices and clinics must conform to in order to operate during Covid-19, and likely going forward with the prevention of future pandemics in mind.
But where medical professionals have the discretion to go above and beyond, technology can be there, threading advancements into every facet of care and cleanliness. The investment required to make the change to Virtual Health Care could be likened to green building or green lifestyle upgrades; the money spent up front will come back over time, eventually turning into long term cost savings.
If we fail to find solutions to deliver affordable, effective health care to all walks of life all around the world, we will likely face more pandemics and crises in the future.
Technological Transformation Planners
At Stambol, we are more than optimists, we're planners. Helping clients build strong business foundations is what we do. And beyond any one business, we want to be part of solutions that build a better world. What could be more important than democratizing health care?
In 2018, we launched an XR Lab incubation studio in partnership with Surrey, BC's Health & Technology District. We saw the need for facilitating health technology then and we still believe there is immeasurable value in this area.
Are you curious about how technology (spatial computing and beyond) can reshape your health or wellness business? Do you want to know what you can change today that can make your practice stronger tomorrow?
Ask a Stambol innovator how technology products of all shapes and sizes can transform your practice on multiple levels. From a small-town doctor's office to a busy urban clinic, we want to help you employ technology so that you can get back to helping people.
Feature Image Credit: daniilvolkov / Adobe Stock