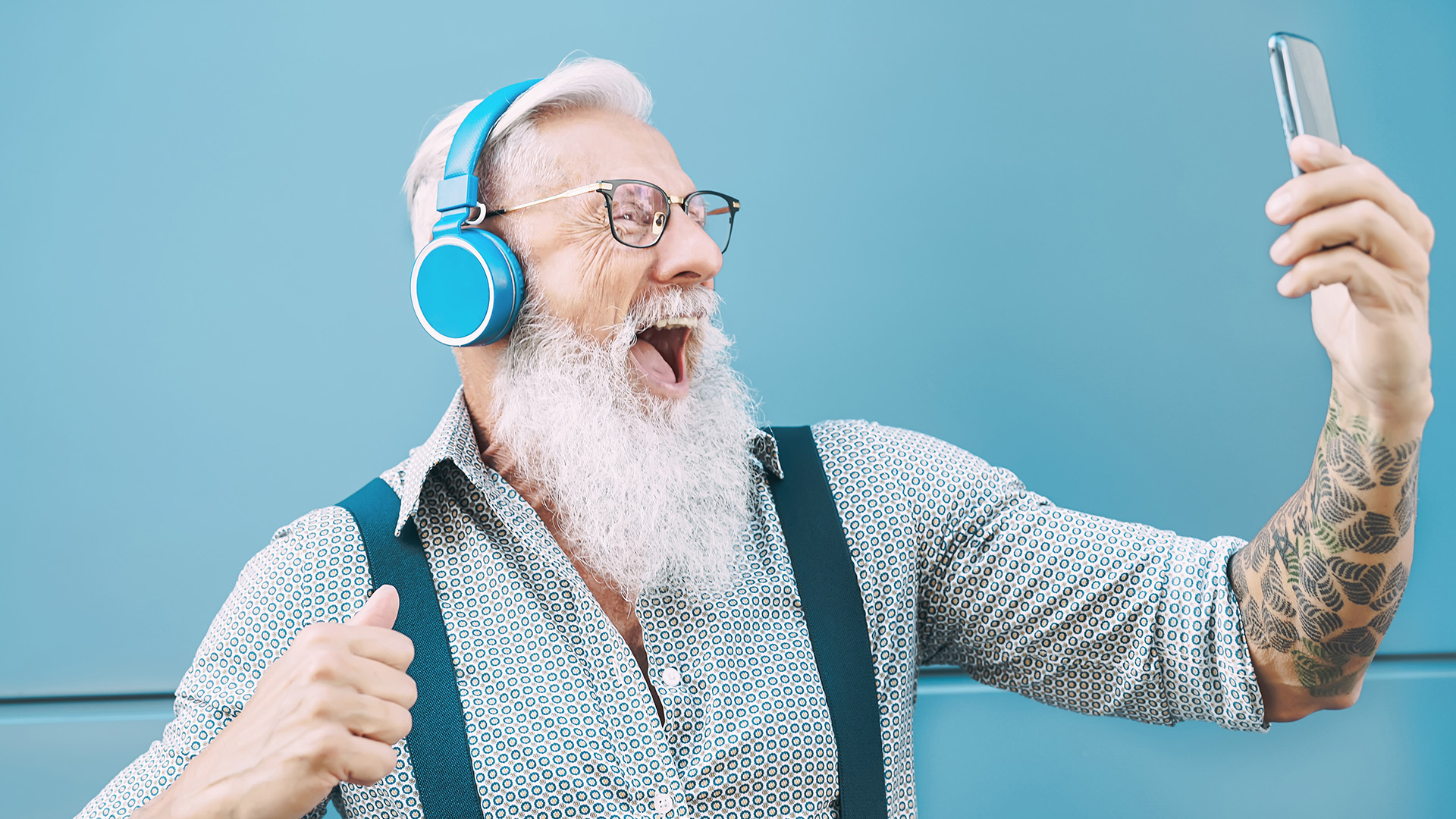 Planning an Adaptable Digital Marketing Strategy
Your marketing strategies need to be strong, yet agile and detailed, yet adaptable to survive the economic challenges of the next decade. But before you spend a grown-up amount of money on Digital Marketing, you want to be sure the strategy will be effective. And by extension, you want to be sure that you're 'ready' to get noticed. Sound familiar?
So, while you wait for enough positive feedback on your product or service, you're probably jointly watching tech trends and combing publications for insights. You're earnestly trying to get to the bottom of which Digital Marketing products will actually work, and for you specifically. Although there is no easy answer, we still want to help you do the work.
"Our cultural instinct to wait to get picked. To seek out the permission, authority and safety that comes from a publisher or talk show host or even a blogger saying, "I pick you."
Once you reject that impulse and realize that no one is going to select you — that Prince Charming has chosen another house — then you can actually get to work." – Seth Godin
Being 'Ready' for Digital Marketing
It seems like a downright sensible approach to growth. I'll spend the money, once I know the investment will pay off. Unfortunately, that moment certainly isn't coming. But now that we're all used to a healthy dose of uncertainty, we can refocus accordingly.
When it comes to your new online and mobile marketing plan, the time to wait for a sign from above is gone. Especially when your competitors are either rocking new products or buckling under the weight of a pandemic-ravaged economy.
We don't think you'll ever be certain that you (or your products) are perfect, ready, worthy of success. But we think that making a few smart, informed choices on how to market yourself will make all the difference. Get a handle on where your perspective is at, and then do the same for your target market. Then you'll be one step closer to the Digital Marketing transformation you need.
Planning to Expect the Unexpected
One of Digital Marketing's saving graces is that its purpose-built for constant course corrections. Replacing visual or written creative can usually be done quickly and easily. Adjusting ad audiences or campaign budgets can be done in just a few quick clicks.
So, whether you're launching something new or discontinuing something that isn't working, your marketing can be updated on the same day. And when your overall marketing plan has an expectation of change built right in, responding to surprises isn't nearly as stressful anymore.
Digital Marketing Can Start Small
Another element we love about the world of Digital Marketing is that it can happen on any scale or budget. A corner store with a Facebook page can be up and running with a social media ad pretty easily on a budget of $5. It takes little more than a DIY photo paired with thoughtful text to get started. Will that $5 turn into a game-changing viral product post? It's highly unlikely. Should that mom-and-pop store buy ad after ad, regardless of their budget, without talking to an expert? We don't recommend it. Ineffective or inefficient ad spending will compound quickly, particularly if you're doing it at random.
What should your budget look like? What should your creative include? How much branding do you need? Answering one question at a time will help you lay the foundation for your Digital Marketing plan. And as you go, you'll unlock more answers. Like any large undertaking, the first few steps, small as they might be, can be the most important.
Keeping Content Personal
It's no secret that any Digital Marketing plan needs to be rooted in a clear understanding of your customers. But these days, you need to take it one step further and speak to your target market on an individual level.
Blog posts need authentic voices and emails need to offer value. We're talking about content that recognizes customers as people, that inspires, helps, and heals. Because one-sided or manipulative creative is obvious and inauthentic content falls flat.
As people around the world continue to spend more time at home and more time away from each other, they're hungry for connection, for content that speaks to them. So, connecting with your customers using relevant, meaningful messaging has the potential to strengthen your bond.
Thoughtful & Ethical Digital Marketing
Mobile marketing products and social media messaging have crossed over into an ethical discussion. We are now talking about marketing from a responsible viewpoint. Or we should be. Not only in the wake of documentaries like the Social Dilemma but in a global culture still wracked with pandemic-related mental health issues.
Does your app, content, service, or product solve a problem or feed an addiction? Is your social feed a source of mental nourishment or trigger-ridden anxiety? These are the kinds of questions tomorrow's Digital Marketing professionals will need to address.
If you don't believe us that corporations will start doing the right thing, don't think of it as having a warm-and-fuzzy change of heart. Think of human-positive change being woven into economic legislation as a by-product of tech CEOs having to (repeatedly) answer ethics questions in front of the US Congress.
Automating Your Marketing Campaigns
To reach the audience your business needs, at the frequency you need to reach them, automation is just about unavoidable. What does automated marketing look like? Generally, paid search and search engine optimization (SEO) campaigns will comprise the bulk of your automated Digital Marketing.
Do NOT, we repeat, do not make the mistake of viewing either of the above as set-it-and-forget-it strategies. In fact, we recommend exactly the opposite. There is no better way to waste money than to set up a PPC or social media ad campaign, cross your fingers, and walk away. Ad dollars devoted to search engines and marketplaces should be monitored almost constantly. Yes, this does add to the cost.
But think of it this way, would you spend a little more on a babysitter and have a successful evening? Or save the expense and leave something vulnerable unattended? If you come home to walls covered in permanent marker or dog-chewed furniture, you're in for a bigger price tag in the end.
Your Digital Marketing Strategy
Are you getting ideas about what you'd like your Digital Marketing to look like going forward? Is it going to take a bit of time to get there? If so, then you're probably thinking clearly with a practical approach. Any transformation should be viewed as a process and not the flick of a switch.
Rinse and repeat is pretty much the only way to go forward, adding the babysitting metaphor above. Regardless of how much Digital Marketing you employ, you need to keep evaluating and tweaking to be sure it's working for you. Because what's right for you will evolve as your brand does.
Target demographics will change, so you'll need to be updating your advertising profiles as well as your creative. Seasonal needs will arise – and so will audience-specific opportunities. You'll need to respond in a blink, or better still, cleverly anticipate what your customers want before they're ready to buy.
Digital Marketing Experts
It's important not to underestimate how much work it's going to take to hone your content, social, mobile, and search strategies. Your content (and its placement) will certainly be more effective if you enlist the help of an expert. Better still, experts, plural. Having an experienced team on your side can make all the difference, whether you retain help to get started or work together on an ongoing basis.
Our group of tech pioneers blends decades of sophisticated computer engineering with a lifelong dedication to creative excellence. Retaining the services of the Stambol team gets you director-level professionals on an as-needed basis. If your budget has been trimmed (and whose hasn't) over the last year, a technology partner is an ideal choice for Digital Marketing strategies.
Ask our team about how we can work together to revitalize your content, your execution, your posting schedule, or any part of your Digital Marketing that you think needs a magic wand. We're ready to surprise you as to just what's possible with the right tools and the right team.
Feature Image Credit: Alessandro Biascioli / Adobe Stock