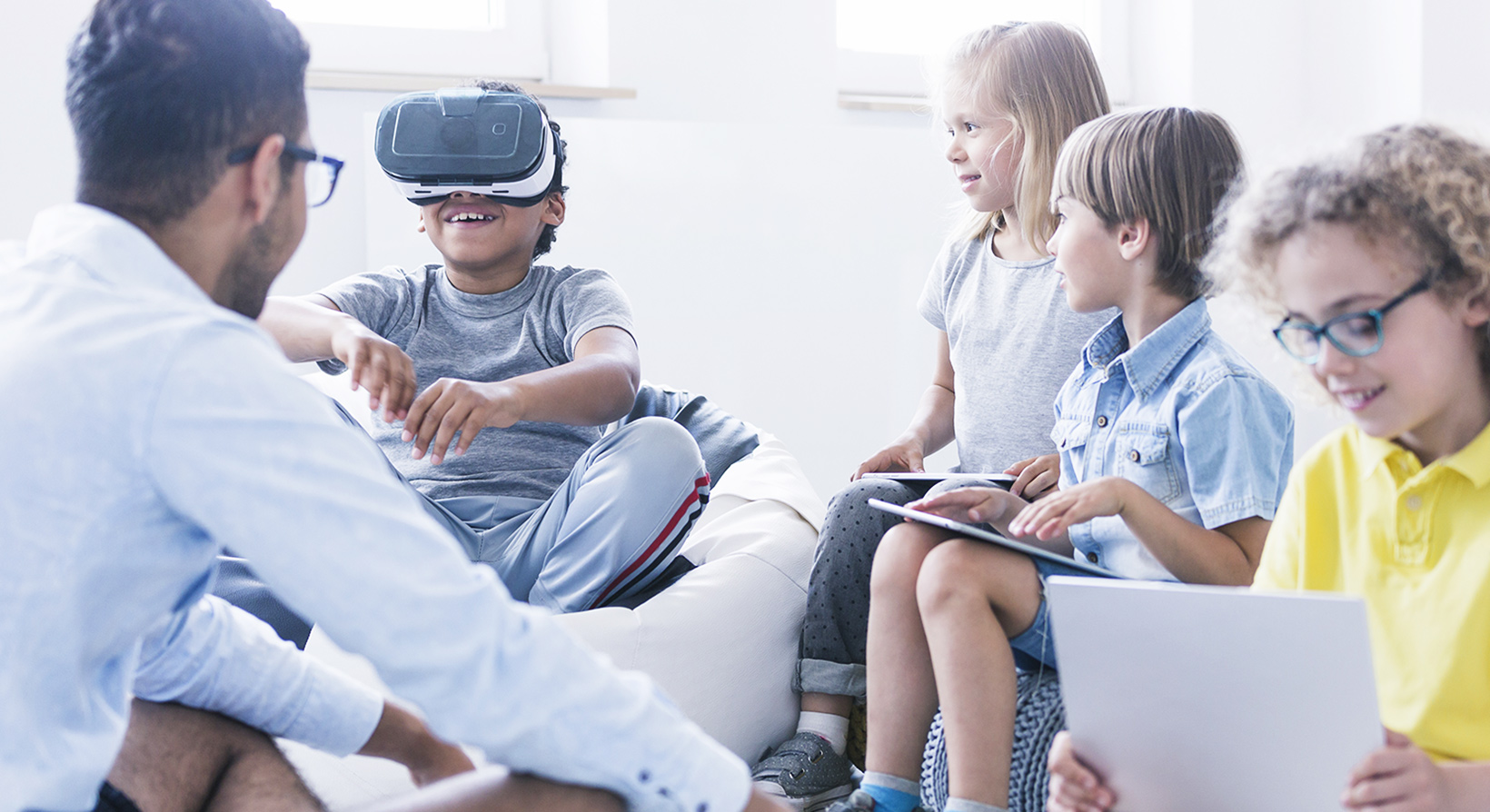 Top 5 VR Experiences to Try with Kids
Watching a child discover the magic of VR will remind you just how amazing this technology has become. Kids approach immersive experiences with a level of wonder and enthusiasm that reminds us all why the world of Extended Reality is such a special place to be.
It came as no surprise to see the reactions VR Scout captured in a recent video of interviews with children who tried a HTC Vive for the first time.
We like that kids have access to a range of environments and simulations as well as games so they quickly get a sense of the broad applications immersive technology offers.
While for young children, just about any imagery loaded in a cardboard is going to be an exciting adventure, older elementary and middle grade years are ready for something a bit more complicated. We can thread education into an immersive world and VR becomes a mechanism of making learning fun, something any teacher will tell you is welcome in the classroom.
So with the win/win of educational adventures, we're sharing our top five experiences we think you should try with your child at home.
Fans of construction and puzzle toys for children will be delighted by this program that keeps the proverbial 'gears turning' even after the headset comes off. Designed to inspire creativity and problem solving without small parts to lose or break.
If you've ever tried Job Simulator, you know that this program is designed to recreate the work environments of a kitchen, office, garage, and store. It can help kids get a sense of what it's like to experience the world of work from the inside, rather than just observing an adult. However, the potential for silliness adds an element of pure fun, as illustrated in VR Scout's video above. Kids can try the job seriously, and then goof off a bit before calling it a day.
Artistic expression is an important part of a child's development, both emotionally and academically. So an immersive experience that allows the user to make the very space around them a canvas on which he or she can paint with light is one we think will become a classic over time.
Learning about the human body is a graphically rich adventure with this free program that takes users on a tour of our anatomy. A great addition to any classroom toolkit that teach students about the body.
Our last pick doesn't really have the educational value we outlined above, but we couldn't compile picks for kids without including a just-for-fun experience. A nostalgic arcade is just that; a world of crazy fun in which kids can let loose – without the mess.
We hope you'll try VR with your kids at home, using this list merely as a launch pad for discovering the booming world of immersive experiences. Like any screen time, parents will want to monitor the length of time spent using an XR device. Anyone with concerns about safety for kids using VR will want to peruse a few sources, like Digital Trends and CNN for example. A few quick reads can help you get a sense of the benefits and areas for caution. The gist of it though, is that immersive technology is safe for all ages when used with reasonable moderation.
Stambol's XR professionals can help your business use VR and AR to simultaneously communicate, educate, and entertain – all while inspiring that elusive childlike amazement we all crave.
Photo Credit: Photographee.eu / Adobe Stock