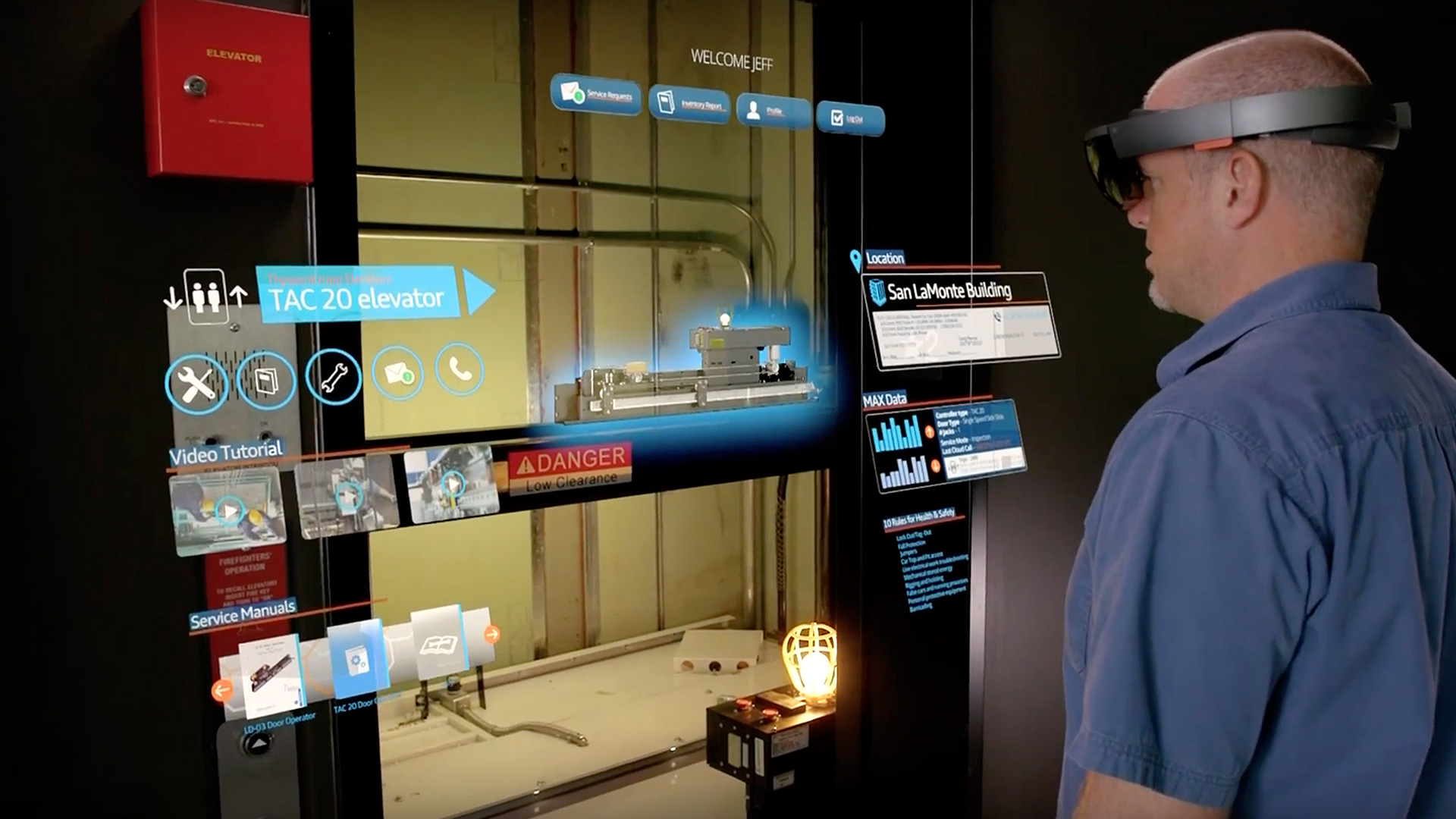 VR/AR for Enterprise Training and Education
It's back-to-school season – the perfect time of year to review Extended Reality training and teaching tools. How can Virtual and Augmented Reality serve students in 2020? What gains have we made in spatial computing for trainers and educators in the last few years? Let's take a closer look.
XRDC's AR/VR Innovation Report found that immersive education and training have seen pronounced growth. The far-reaching applications of XR have definitely contributed to this improved reach.
We know XR has huge potential beyond the gaming entertainment that has been the cornerstone of our industry. Improving education and enhancing training programs will help to keep XR growing and providing solutions.
VR in Enterprise Training
Most of us will participate in workplace training during our lives. And we all know the subject matter can be dry. Boring material makes it hard to concentrate enough to stay focused and learn. So anything that makes enterprise training more fun and engaging – like Virtual Reality – is a solution no employer should overlook.
VR training is more than just immersive fun. It enhances employee performance and reduces course time. Training options range from retail policies or warehouse regulations to flight simulations or practicing recipes. And those are just a few examples. Now that Oculus for Business is expanding, we expect to see virtual enterprise training popping up in new and surprising places.
Enterprise Training Examples
We've covered WalMart's VR content in the past to examine their warehouse and customer service training. But they also use VR to prepare front line staff for life-threatening active shooter situations. Very recently in El Paso, Texas, WalMart employees had to put that preparation into practice. It's terrifying to think that this kind of training program is required outside law enforcement. But for the time being, these simulations will continue to be important for their participants.
VR training for health care workers has also grown over the past few years. Right here in the Vancouver area, Stambol had the opportunity to partner with the Health and Technology District to create XRLab. This space is a kind of incubator for immersive healthcare awareness and product development. We are honoured to play a small part in the growth and progress of this area of workplace VR.
Stambol wants to see immersive enterprise training continue to expand, especially to industries with the capacity to save lives. We know we won't be disappointed if advancements like the Project Orion active display helmet from Hypergiant Industries are any indication of things on the horizon.
AR in Enterprise Training
The use of Augmented Reality for workplace learning is starting to catch up to its Virtual sibling. Possibly because Augmented Reality is a great training option that can also become an ongoing workplace tool. And upfront investment may be minimal in cases of apps that require only a smartphone or tablet to participate.
But more sophisticated AR products are certainly available. The HoloLens 2 (which just launched on September 2nd) certainly takes AR training to the next level.  The HoloLens can accomplish detailed and complicated industrial training. Just look at the automotive assembly process outlined in the video above.
VR in the Classroom
VR makes impossible adventures possible. Expensive trips become more cost-effective and dangerous outings become instantly safe. Best of all, physical accessibility is never a barrier to participating in an educational VR experience.
VR and AR for education can be used by most students, and at all ages or academic levels. Learners as young as five or six years old can engage with a Google Cardboard. Outings ranging from an art gallery to the surface of Mars are a mere few clicks away.
Initiatives like Google Expeditions have been enriching classrooms since the fall of 2015. Expeditions currently offer over 900 VR field trips and over 100 AR experiences. The cost-effective Cardboard makes it possible to share hundreds of virtual outings with an entire classroom. The only hitches are that each student needs a smartphone and the facility must be equipped with Wi-Fi.
ClassVR is creating both hardware and educational content specifically for educational settings. Their standalone headsets remove the need for a smartphone. Both their content and technical support are executed by qualified teachers.
AR in the Classroom
Educational AR is on the rise too, although it has a bit of catching up to do. Creative uses of screen-student interaction include mining the AR cloud for data and transforming 2D worksheets into 3D animations.
Apps like Quiver are a great example of how AR can turn a simple colouring assignment into a completely new activity. A child's page can instantly demonstrate a concept like volume by converting a flat circle to a sphere.
Hopefully the number of schools able to offer educational XR content will continue to rise. XR should be accessible to more students, regardless of smartphone or tablet ownership. But it isn't realistic for every classroom to provide 20 to 30 devices. So solutions won't arrive in time for 2020. Fortunately a single headset or tablet in your library can still make a difference.
XR for Distance and Continuing Education
Extended Reality learning can be done anywhere, anytime. So what starts in the classroom or the boardroom can continue at home or at the office. Distance learning makes education convenient and accessible. VR and AR will boost the effectiveness of any distance learning program by adding interactive and emotional elements.
Stambol visionaries are lifelong learners and we get pumped about sharing this passion with our clients. Reach out today and start a no-pressure, no-strings conversation about how XR learning can change your world.