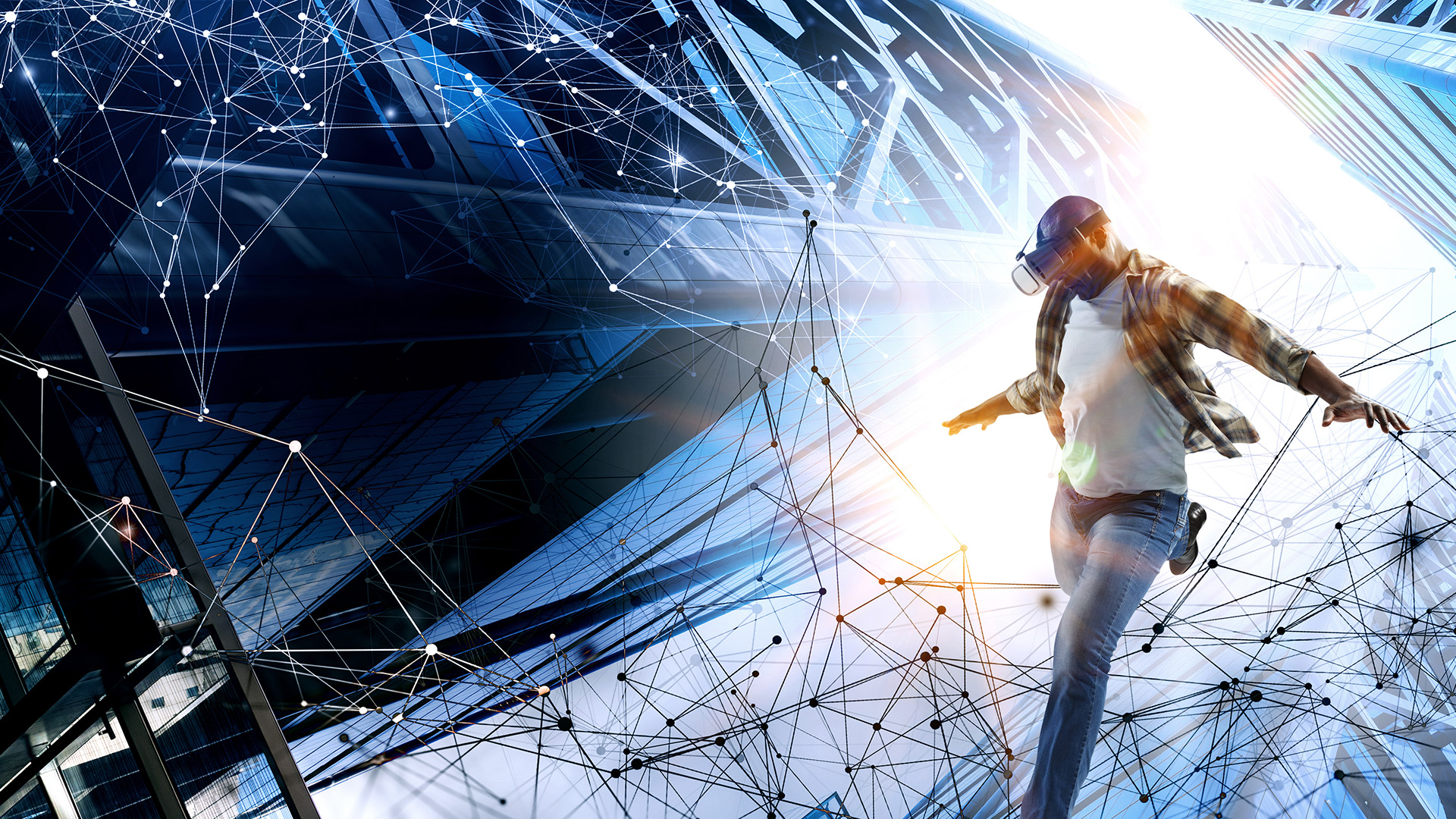 Top 10 Expectations for Spatial Computing in 2020
It's that time of year. The end of another roller-coaster adventure in Extended Reality. 2019 showed us concrete examples of how XR will work for business and society as a whole. As with all emerging technologies we've seen some pretty exciting possibilities bubble to the surface – like haptic skin, a sensory VR mask, and AR on YouTube, just to name a few. But while looking back is always entertaining, looking forward is so much more exciting. Especially when you work in technology. So here it is, our look at what could be coming to Spatial Computing in 2020.
1. Enterprise VR/AR Will Take Off
Advancements in headsets and glasses combined with enterprise-scale platform developments have laid a solid foundation for Extended Reality in the workplace. Organizations that wish to transition a job type or an entire department to XR hardware will be able to do so with viable long term plans. We hope 2020 holds new surprises in terms of what types of organizations explore XR's many applications.
2. Personal AR Wearables Could Boom in 2020
The AR glasses we've seen taking shape in 2019 have the potential to become more affordable in 2020 and therefore penetrate more of the market. But what will be more important than price though, is functionality. Once an AR product achieves the attractiveness of Bose Frames or North Focals, combined with the task versatility of a smartphone, we could see a total restructuring of personal computing.
3. Adding to the AR Cloud
The AR Cloud is the lifeblood of our future technological progress. If spatial computing is going to change the way we live, the AR Cloud is the framework we need to start. Laying this foundation will take years; a slow, methodical process of data collection and interpretation, sensor installations and calibrations. There is no single mechanism for 3D scanning the planet, so the Digital Twin of our world that we've referenced in the past is an ever-evolving work in progress.
4. Trusting the Internet of Things
Companies like Gartner have been doing the critical work of building public trust with emerging technologies. Do you know someone who is actively paranoid about their smart phone, television, or speaker spying on them? While it's not totally unfounded to expect bad actors to be irresponsible (or even immoral) in the collection and use of personal information, we won't see the full spectrum of benefits spatial computing has to offer if we can't let smart devices into our lives, and let them do their jobs as designed.
5. XR Gaming Will Continue to Grow in 2020
It goes without saying that 2020 will see new games for VR headsets. But we think the coming year will also give us new gaming products that step outside the established headset and peripheral sphere. Perhaps this will include more AR apps that impress like never before. Or maybe the market has room for proprietary all-in-one products like the Tilt Five. Gamers are, historically, willing to dig deep to fund home technology setups. So far, the XR gaming world has been about content and peripherals for a core headset. But there may be room for something special, even if it isn't compatible with existing systems.
6. VR/AR in More Toys
We recently mentioned both Nintendo's Labo and Lego's Hidden Side. If you know anything about the toy world, you'll know that where big brands like these lead, many more will follow. So in 2020, we expect to see toy companies looking for interesting new ways to thread AR apps and/or stereoscopic imagery into their offerings.
7. Extending Reality into Politics
2020 will be a unique year for XR as we see political campaigns take shape in the United States. While the world of spatial computing is obviously bigger than any one country, we know an influential election is fertile ground for applying new technology. Will candidates use Extended Reality? If so, how? It could be anything from augmented advertising to immersive messages.
8. VR/AR Jargon Will Enter Common Vocabulary
Gone are the days when words like 'augmented' and 'stereoscopic' made sense to an initiated few. While acronyms like 6DoF may still elude the public, we know more people are becoming aware of spatial computing as a vehicle for advancing our quality of life through technology. With that awareness naturally comes adoption of related terminology.
9. New Jargon is in the Mail for 2020
Have you heard the term 'spatial web' yet? It certainly won't be the only new phrase or idea to cross your desk in 2020. Related to the AR Cloud point above, spatial web expresses the idea of an unleashed Internet, present in the invisible digital skin growing over our world. At Stambol, we've used terms like BIMfinity, digital doppelganger, and more. While making up words at will isn't always advisable, sometimes new technology can't be expressed with old words. Since the continued progress of spatial computing is inevitable, so is the expansion of a somewhat (temporarily) perplexing lexicon of tech-oriented word babies. Not to worry, we'll be here to make sense of it.
10. The Point of No Return
If anyone on your team is still telling you that spatial computing is not relevant or that this 'VR fad' is on the way out, you'd be justified in dismissing their viewpoint. On the contrary, Extended Reality is becoming such an accepted part of the tech sector that we will soon cease to distinguish spatial computing from computing in general.
What Will Spatial Computing in 2020 Offer You?
At Stambol, we always expect the unexpected. We know 2020 has surprises in technology and industry advancements that we haven't seen coming. But we're not worried. Our entire team is dedicated to staying on top of new realities as they unfold, so that we can pass those benefits on to our clients.
Our expertise and attention to detail makes us the right technology partner for 2020 and beyond. We're ramping up our capacity to deliver services and solutions that elevate your business. We're expanding our offerings to benefit you, our clients. We're pumped to be able to grow with you in the next decade!
Feature Image: Adobe Stock / Sergey Nivens