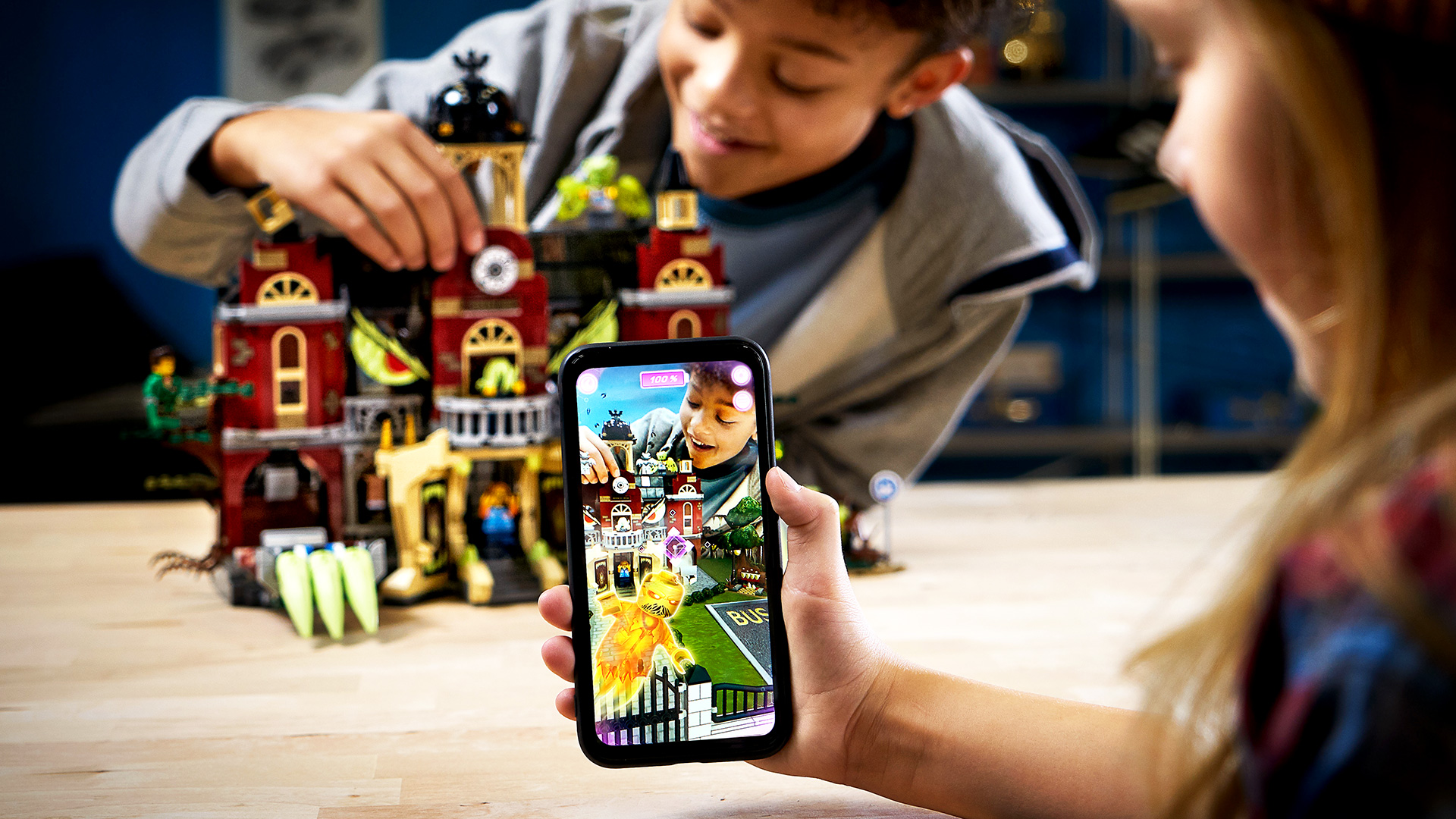 10 Ways AR Boosts Mobile Marketing in 2019
We're over halfway through 2019 and the applications for Augmented Reality in mobile marketing campaigns are booming. If your brand isn't looking at XR marketing solutions, you're already behind the ball.
If you (or a decision-maker above you) still need to hear more reasons to consider an AR mobile campaign, keep reading.
1. Fun and Engaging Mobile Marketing
Remember, AR for marketing is inherently cool. AR grabs attention and can be used almost anywhere.
Got a storefront and your online presence is an afterthought? Location-based AR is still a great way to bring in more foot traffic. AR can keep shoppers in your store for more time, looking at more products.
2. Make a Lasting Impression
XR experiences have been proven to have an emotional footprint that is more effective in helping form memories. Put simply, we need to see something to remember it. While the immersion of VR is more able to fully capture a user's attention, it's important not to discount the impact AR mobile marketing can have on the viewer.
3. Get Social & Go Viral
We need only look at apps like Snapchat to understand how AR can boost an image's shareability. And on mobile, social is even more powerful! But as a brand, you still need to address your audience's desire not to be sold. Social media is all about the user expressing his or her own personality – not your branding – so you need tools that help your customers express themselves.
Put in the time to create a thoughtfully-designed AR app. Upgrade augmented eye-candy into something that tells a story and you could unlock a mobile marketing strategy that has products selling themselves. A product share could start as a request for a second opinion and then turn into your next runaway sell-out-overnight product. By word-of-mouth alone!
4. Help Mobile Shoppers Make Decisions
A major factor in customer reluctance online is a lack of confidence. Do I really want this vase on my dining room side table? Will I really look good in metallic silver runners? Does blue lipstick actually suit me? AR answers those questions effectively.
Get rid of your reliance on free shipping to overcome consumer uncertainty. Retailers can save time and money while improving customer experiences by enabling AR previews.
Tis tech isn't coming soon, it's already here. Companies like IKEA and Warby Parker are already succeeding with AR.
5. Elevate Your Packaging & Collateral
Any printed material you create to package, promote, advertise, or sell can be upgraded with AR content. Picture a box that demonstrates the product inside. A movie poster that brings a trailer to life. These are just a couple of ideas already being applied to AR mobile marketing campaigns.
AR print collateral is more affordable to smaller brands than you might think. Whether you bring a print ad to life with a demo video or design your rack card to launch a brand story, you can start small, and on a budget.
6. 3D Scanning & Modelling are Highly Accessible
3D model scanning can now be achieved from a smartphone. The implications for this proliferation of 3D image creation are twofold. First, costs are coming down for the process of creating digital models. Second, users will be able to create their own 3D images too.
The Zeekit video above showcases how a shopper can insert her own image (including measurements) into an online clothes shopping experience. You can see just one of the commercial applications of user-generated 3D content.
We still recommend having your product catalogue digitally replicated by professionals. But we also want you to be prepared for the onslaught of users with their own digital versions of your products.
7. Inherently Interactive Mobile Marketing
AR content is constantly getting even more complicated and involving the user in new ways. Examples like LEGO's newest AR-enabled playsets have made digital content part of the toy. Even better is that while each LEGO AR set stands alone, if combined, they can be part of a larger story arc.
Packaging and posters that are designed to be kept long term are not new, but we love seeing just one more way XR can blur the line between what is and isn't part of a product.
8. Reduce Losses & Returns
AR can also help customers get it right the first time. Which means fewer returns. And ideally, more positive product reviews. AR shopping also reinforces the advantages of online shopping like less wear and tear on products and, if you're online-only, none of the overhead associated with a storefront.
9. Join the Ranks of the AR Cloud
Our world is being replicated digitally, a creation we refer to as the AR Cloud. We're watching our world transforming into the future. Naturally, the first reaction is, 'Wow, how incredibly cool!" But don't forget what this means for your business. Develop commercial AR content now for practicality as much as the cool factor. You'll be ready when AR moves from novelty to industry standard. More on this in the point below.
10. Spatial Computing is the New Mobile
Do you remember transforming your website from its static, manually edited html pages to the world of responsive, post web 2.0 formatting?
If so, you probably also remember that frantic scramble to re-frame the way you look at a web page; your content had to look just as good on a phone as it did on a computer. Mobile marketing had only just entered your vocabulary.
Remember your reaction to the news that you had to redesign for phone screens? Something like, "Wait, what, why?" Because phones had taken over the way we interacted with the Internet. When smartglasses do the same thing and AR is the norm, you'll be ready.
While your competitors are still debating the merits of devoting development resources to an app versus a new mobile-friendly website, your AR strategy will leave them in the dust.
At Stambol, forward-thinking marketing solutions are what get us out of bed in the morning. Ask us why we're so passionate about untethering your business and releasing it into the Cloud.
Feature Image Credit: LEGO