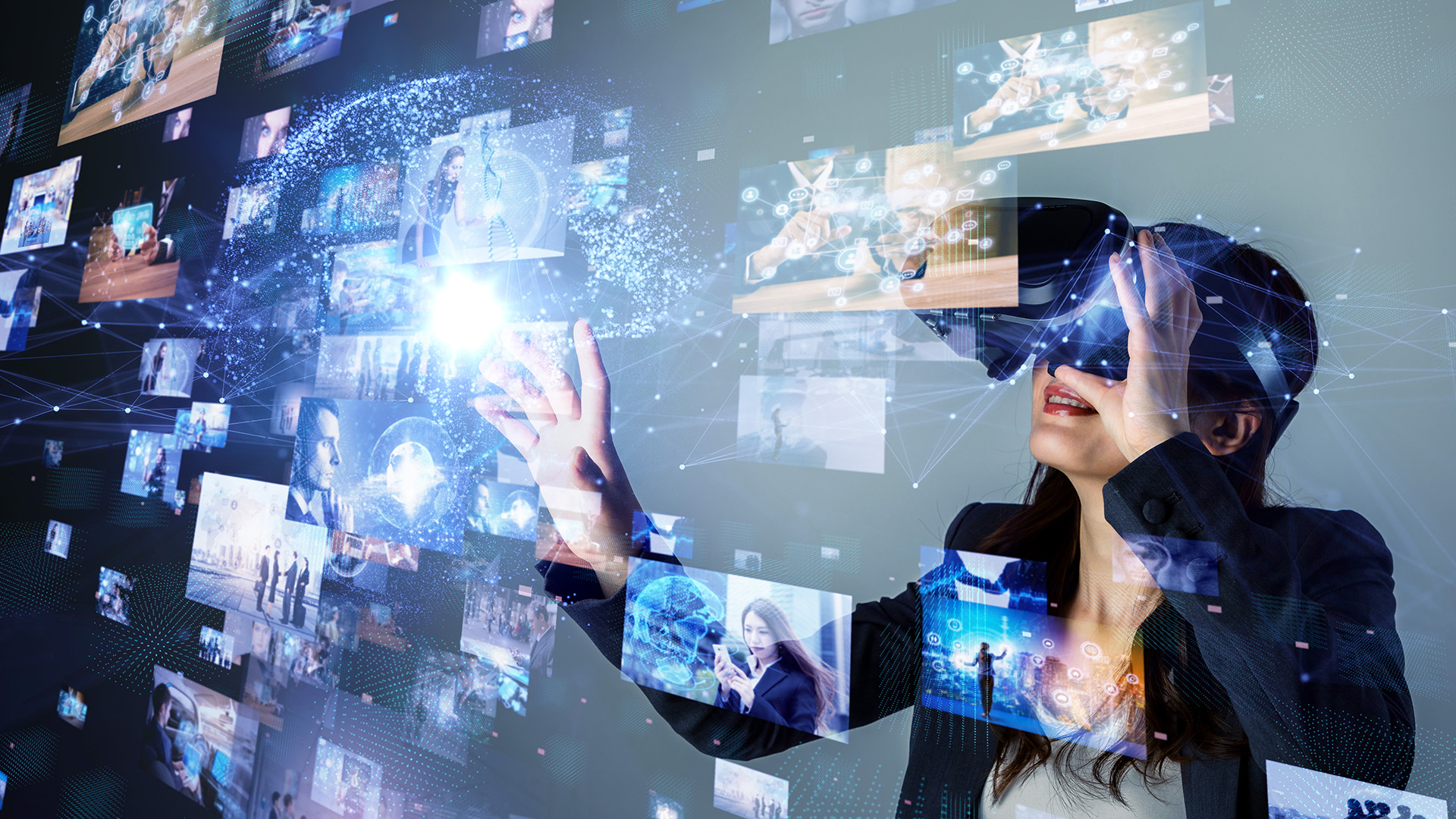 VR/AR Content for Recovering & New Businesses
Successful businesses solve problems, right? If 2020 has good news for any of us, it's that opportunities to provide solutions are practically boundless at this moment in history. It's the perfect time to start something innovative or revitalize something special. If you're looking for a fresh idea – for either your business or your career – VR/AR Content could be the strategy you need. Virtual and Augmented Reality can boost a huge range of businesses, more so now because of the societal changes related to Covid-19.
VR/AR can enhance anything related to marketing, sales, training, education, health, wellness, and more. Best of all, Extended Reality content can do all these things while removing contacts and the need for a physical presence.
"What I hope we can do is create a level of safety so that we can get our economy going, our schools going, work going," – Dr. Bonnie Henry to CBC
We're not making the insane assertion that the health and political turmoil of 2020 is a good thing. But we are saying that hope is a valid choice. And at Stambol, we always choose to see opportunities rather than obstacles.
Current Problems that VR/AR Content can Help Solve
We've all learned just how important it is for economic activity to continue during a crisis. Still, that activity has to look different across our many work environments. So, we're delving into specific ways Extended Reality can strengthen today's business practices.
Contactless Service
Augmented Reality is an easy to implement solution that removes points of contact between customers and staff. Don't want customers to pick up a product or try on a garment? AR to the rescue. Can't see as many customers as before? AR can keep customers engaged with relevant, branded content while they wait in line or at home.
Looking ahead to the future, we will see remote service trends continue. Imagine being able to virtually assist a customer using a VR headset who is 'visiting' your store from home. It sounds like sci-fi television, but you'll be surprised how soon it could be a reality.
Virtual Connection
People are still staying at home as much as possible, which is a trend we think should continue until health and safety concerns are resolved. So, conferencing services such as Zoom, Skype, or FaceTime are increasingly necessary. And with the incorporation of VR headsets and AR smartglasses, they can make business meetings and family reunions alike more real than ever. Virtual gatherings that feel real stand a much higher chance of effectively reducing the problematic groups we're still seeing around the world.
Working from home, in general, will be on the rise. And for both employers as well as individuals, the use of VR/AR Content can achieve one more step towards effective telecommuting. Putting live faces to names and connecting in a meaningful way builds the trust and genuine relationships that have been missing from remote work arrangements.
Home Entertainment
Playing video games and watching movies at home has evolved from a hobby into a necessity for millions of people. While the onset of shutdowns due to Covid-19 didn't quite see the mass adoption of VR headsets that we might have expected, we think it's a delayed reaction rather than a completely missed opportunity. At the beginning of the pandemic, anyone considering the purchase of a VR headset could have also been looking at his or her bank account in anticipation of a financially lean few months. As economic recovery begins, yet homebody habits continue, we're looking at Virtual Reality to make gradual gains.
Augmented Reality games and art activities are another great (and easy to consume!) product category for keeping busy at home. We think there's loads of room for new products that engage parents, children, and users of all ages beyond single-use activities. How about a scavenger hunt your oldest child creates for your youngest? Build it, use it, or both, AR entertainment will be growing for sure.
Whether you can create VR/AR Content for entertainment or you'd simply consider advertising within third-party material, we suggest keeping an eye on this large subsector of Extended Reality.

Remote Training
As long as our economy continues to roll forward, we will always need to train new employees and upgrade the skills of existing staff. VR/AR Content has room to grow here, as spatial computing solutions were already being applied to enterprise training and classroom settings for all ages.
And when schools resume in the fall – in whatever way they're willing and able – keeping students active and social with limited contact will still be a challenge.
We will see both boardrooms and classrooms using all kinds of spatial computing to collaborate and learn remotely. Meanwhile, at a point when people around the world are reconsidering the future of post-secondary education, what progress we can achieve with Extended Reality may very well reshape higher learning as we know it.
Health Care
On a scale of 1-10, how comfortable are you visiting a doctor's office, clinic, or hospital at this precise moment in time? And if you're a medical professional, how confident are you that you're able to stay safe and healthy at work? Both are difficult questions, but the answers are pretty self-evident. So, should we, as a society, consider investing in a broad shift towards delivering health care remotely, using less invasive diagnostics wherever possible?
VR/AR Content and technology can help patients and doctors work together remotely. Being able to download an app for either a VR headset or a pair of AR smart glasses could be a permanent alternative to visiting medical facilities for small matters. If you've ever sat in a crowded waiting room, frustrated at both the waste of your time and the exposure to other sick patients, you'll probably welcome remote care options.
Wellness Tracking
The summer months combined with a relaxed stay at home orders have alleviated much of the fitness and mental health problems we saw earlier in 2020. But concern for keeping bodies in shape and minds engaged is by no means over. VR/AR Content is an ideal way to offer relaxation sessions and other mental health treatments to anyone who needs them.
Counselors in particular have seen a drop in (or end to) all one-to-one sessions. And this hit to business will inevitably be affected by the uptick in germ and contagion-related phobias and compulsive behaviours. The capacity to deliver remote service can be vital here too, as well as the need for customized treatment content.
Yes, Your Company Can Survive 2020
We embrace the application of optimism towards businesses at the crossroads between adaptation and annihilation. So, in a nutshell, 2020 does not have to be the year your business died.
Nobody is going to 'crush it' in 2020 – at least very few will outside essential products or services. Setting the bar at survival is still admirable, and we think a very realistic goal. Using VR/AR Content (and any other innovation at your disposal) to solve some of the problems listed above could be the move that keeps your business going.
You'll live to fight another day and your business will be stronger in the coming years, equipped for technological standards your competitors may overlook at their peril.
Yes, You Can Still Start a Business in 2020
If you're in the position of needing to find or create a new job, we suggest flipping all pandemic-related problems around. The list above is just a starting point, a little fuel to get you thinking. What problems around us really speak to your inner entrepreneur? Remember, every challenge faced by a large group is a chance for a product or service to meet a need.
VR/AR Content has evolved from experimental technology into a gaming-oriented novelty, and again into a business tool we can now identify as an agent of change. If you had plans to launch a business, but you've put it off because 2020 seems like the wrong time, we think adding Extended Reality into your business plan could shift the odds back in your favour.
"We have to find that balance … We can manage this for as long as we need." – Dr. Bonnie Henry to the NY Times
VR/AR Content Specialists
Most health and safety experts agree that we're looking at the long game when it comes to adjustments around the Covid-19 pandemic. And the societal shifts we're seeing as a result of today's coping strategies will likely be with us for many years – if not permanently. So, don't hesitate to make changes to the way you do business, beyond simply meeting the bare minimum of operating regulations.
Incorporating VR/AR Content into your marketing and sales materials was a sensible choice before consumers demanded more digital options. Don't wait any longer to ask a Stambol disruptor what Extended Reality can offer your business.
Feature Image Credit: metamorworx / Adobe Stock