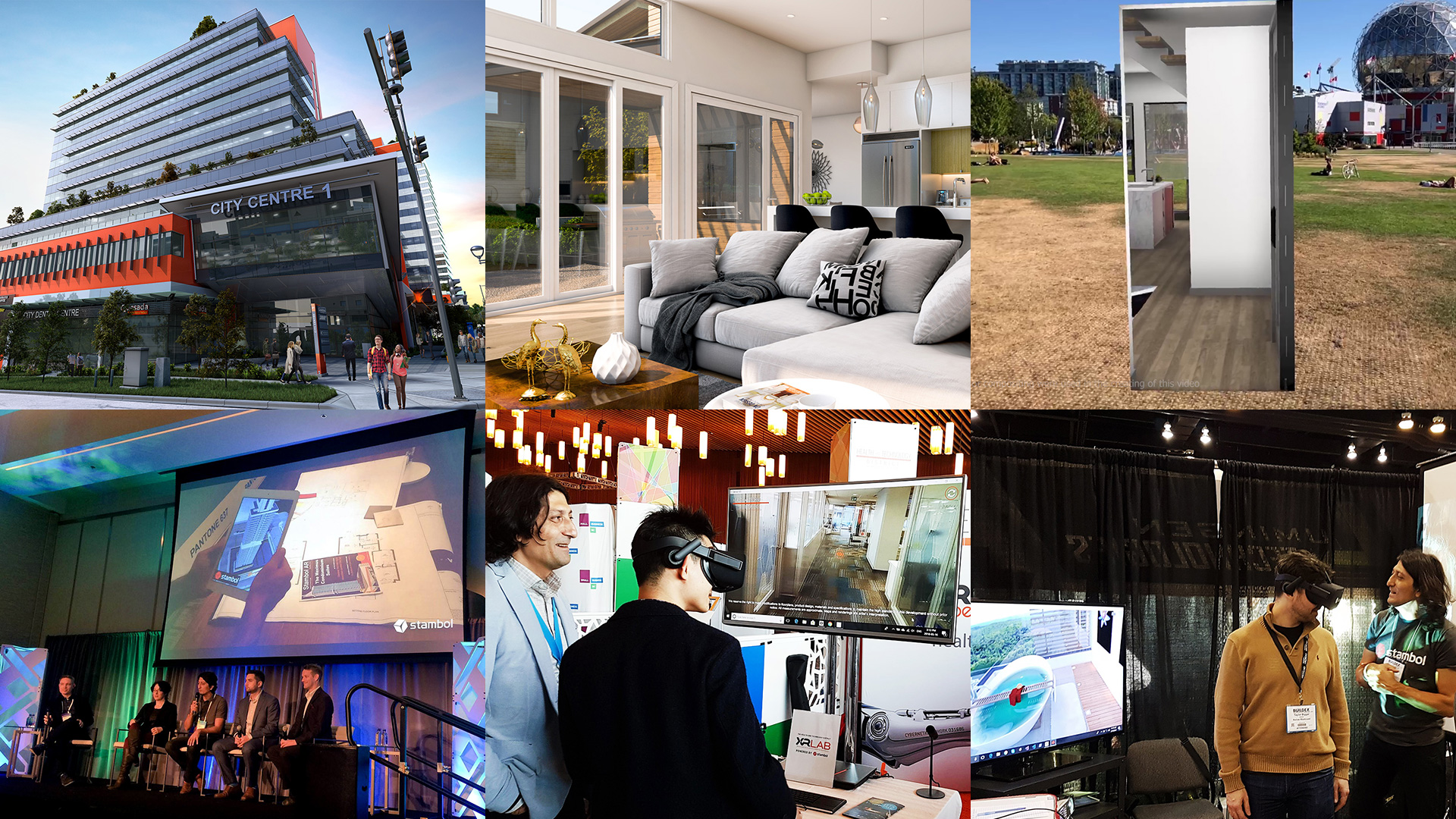 Our Top 6 Accomplishments in 2018
We don't do a lot of navel-gazing here at Stambol. We're a team that simply gets up early, stays late, and does as much community-building as we possibly can for the world of Extended Reality.
Our efforts – and the efforts of our peers – have paid off. The XR ecosystem thrived in 2018. And most of our blog posts reflect our interest in the advancements and possibilities for everything related to Spatial Computing.
However 2018 was a special year for the Stambol team. We still consider ourselves to be a startup, but we've successfully established our presence in Vancouver and in the greater XR world.
So while we're still in the sweet spot of a crisp new calendar, we hope you'll join us in our enthusiasm to recognize what our dedicated team accomplished in 2018.
Dreams became realities. Goals became expectations.
It sounds great, so let's get specific.
1. Creation of XR LAB at the Health & Technology District
We've been keenly watching the incubation of a cutting-edge medical research hub in Surrey for the last few years. So the opportunity to contribute to the creation of a XR Lab in that district was impossible to ignore. The Stambol team jumped onboard with enthusiasm! We now maintain an office at XR LAB, focused on the use of VR & AR for healthcare related technologies.
2. Visualizations for Predator Ridge
We were delighted to create renderings and a VR experience for the new Affinity Homes at Predator Ridge Resorts. These elegant modern spaces were a great fit for Stambol's visualization skill set. The unique Okanagan scenery at Predator Ridge and the sophisticated design of the Affinity project rose to the top of our portfolio favourites in 2018, but it was just a fraction of the client work we completed. Keep an eye on our blog and news page for more client spotlights in 2019.
3. AR Portal for Real Estate Marketing
Launching our AR Portal was a game-changing step for Stambol. This product allows us to offer Real Estate agents a tool they can use in any space, with any client, for any property. AR Portal can bring a walkthrough right into a client's home, allowing them to view property choices without expensive and inconvenient travel. It puts next-level service in the hands of a Real Estate professional and we were thrilled by initial reactions.
4. VR/AR Global Summit 2018
Two of our leadership team had the chance to speak at this important XR event. Dogu Taskiran joined a panel on the Future of Real Estate Marketing. Mehmet Taskiran gave a talk titled The Architect of The Future.
5. Showcasing at BCTECH Summit
Stambol joined the Health & Technology District at BCTECH to share what our XR LAB will contribute to the future of this region. This was also an ideal opportunity to direct a broader audience to testing VR & AR equipment at our satellite space in Surrey as well as our original Vancouver office.
6. Exhibiting at BuildEx Vancouver
Visitors to this popular tradeshow enjoyed one of Stambol's distinctive luxury condo VR walkthroughs. We also displayed the elegant simplicity of AR-enriched marketing collateral.
Wherever we go and whatever we do in 2019, we will be sharing our achievements – and excitement! – here on the Stambol blog. So stay tuned for more projects and events throughout the year.
Our team's visionaries thrive on watching our industry break new ground. We're there at the cutting edge too, doing our part. Ask us what kind of innovative solutions we have up our sleeves and it could be your project making headlines in 2019.