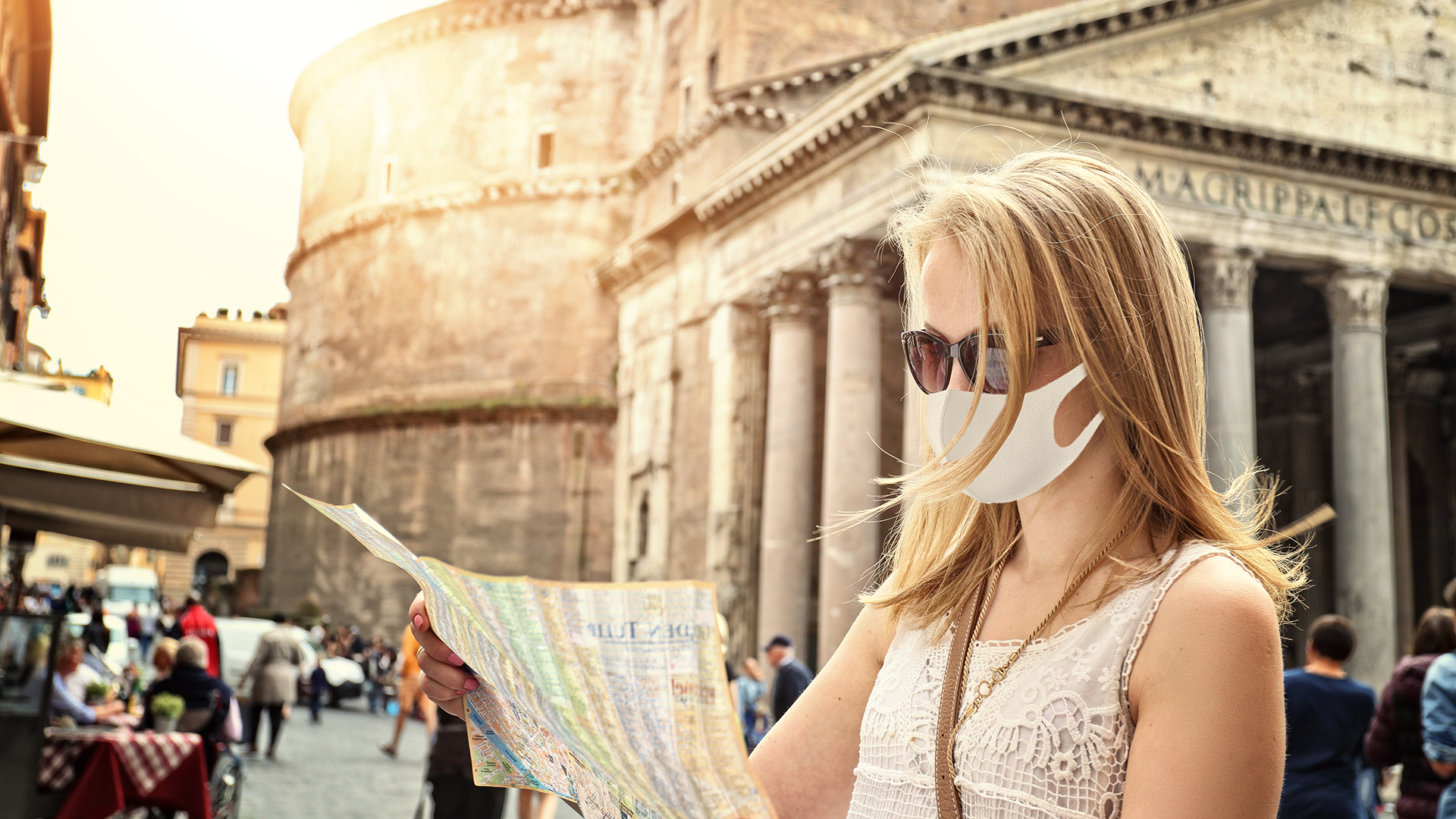 New Tourism Technology & the Pivot to Localism
The post-COVID world will be unrecognizable for tourism and travel. From research to available inventory, and from accessibility to operability, the business of vacations will never be the same. And still, we don't know exactly what to expect. What we do know is that everyone in this space will need some form of Tourism Technology to reshape their business model.
It's hard to accept that changes made this year may not be needed next year. Some changes will become permanent, and it's not totally clear which is which. There is no playbook for this new era. No crystal ball to gaze through. The typical commodity tug-of-war between supply and demand has many players on either end just walking away from the rope altogether. But your business doesn't have to be one of them.
"Change is inevitable. Growth is optional". -John C. Maxwell.
Solutions-oriented Optimism for Tourism & Travel
How do you deliver high-quality customer service when you have to stay away from your customers? Naturally, the tourism sector will need to get creative here and consider a customer experience transformation plan.
Yet, the need for vacations – to explore, to connect, and be present will be more important than ever – especially for those of us that have been locked up at home, only to manage unprecedented levels of daily stress and uncertainty.
And if you do work in travel and tourism, you've been tirelessly problem-solving on how to operate safely, market responsibly, and manage budgets sustainably. You are examining every 'touch' point.
Tourism technology for destination management organizations, online travel agencies, hotels, tour operators, and ground handlers will be critical in meeting the market shift. When it comes to incorporating technology solutions into your day-to-day operations, the good news (and there is plenty of good news!) is that a cleverly chosen software or hardware solution will adapt and change with you.
Looking at the current pandemic shutdown as a moment of opportunity is a tough sell for many people. But the hospitality, recreation, and transportation sectors require at least a small pause in order to renovate and implement process changes.
At Stambol, we're suggesting that these businesses take this time to make changes that launch them forward. Use your emergency funding, not just to stay afloat, but to invest in the process of transformation to a more hygienic, distanced, and consequently viable, model of operations.
Transformation & Tourism Technology
In a year rife with more operational challenges than many businesses have ever seen, flexibility and scalability should be non-negotiable.
Hospitality, transportation, and in-situ attractions are facing some of the biggest challenges in this COVID-19 world. Inherently indoors, these volume-based models are full of people and touch points – making for multiple layers of risk. Technology that guarantees clean, healthy environments (like UV lights and digital temperature scanners to start) will be the low-hanging fruit.
Accommodation and tour providers need new processes unique amenities their competitors may overlook. Hotels and resorts that once featured swimming pools and fitness centres as their crown jewels will need to hit the pause button on those facilities. Instead, sanitized VR gear and game consoles in each room, along with voice-operated room service menus, can be added today, yet still enjoyed once more contact-intensive activities resume.
And if the mention of VR gear got your attention, don't limit your vision to just guest amenities. A tourism property or destination may be suitable as a virtual experience, one that guests can enjoy before, during, or after their visit. The emotional impact of VR can help deepen a guest's connection to your property and dramatically increase the chances they'll be back again and again.
Localism through Digital Guides & Augmented Travel
Sometimes markets evolve over time. Sometimes a single event can force a tidal change in an instant. The economic tsunami caused by the COVID-19 pandemic has created challenges and opportunities for the tourism sector. Specifically, how do we make local interesting for people who've never looked at their community as 'explorable'?
Many tourists are reframing their ideas of what is interesting, what is explorable, and what is of value. The market is eager and open, yet, in some cases, also limited. Tourists are shifting their time and money away from big-ticket traditional travel towards domestic and 'hyper-local' or the burgeoning sector of micro-adventures.
Tour operators can offer a variety of XR content. For example, a whale-watching, river rafting, or scuba diving company can create a virtual version of their experience to be shared with customers around the world. And tour bus guides or themed walking tours can record content for AR-apps that place their knowledge, expertise (and personalities) in the hands of local visitors.
Museums, galleries, and science centres could consider a hybrid strategy that provides virtual tours to visitors who can't or won't come in person, while offering augmented content that enriches a visit without requiring in-person contact.
When tourism operators move to making an experience more interesting to locals, it will become even more authentic and accessible to international visitors when the time is right.
Funding will be available to facilitate these changes, if not from pandemic-related economic relief, then from technology development grants and related sources.
Training Technology for Tourism
Many tour operators and accommodation properties won't be open to the general public in the near term. Yet, the decision to stay in business, while in the absence of revenue, needs to be supported with infrastructure and training activities. There is always a need for progress and goals. If you feel that new technology isn't going to facilitate a re-opening, you can use it to keep your staff engaged and prepared when the re-opening moment comes.
Virtual Reality has been used to deliver training in a growing number of sectors. In the case of tourism, virtual reality can be used to transition to new customer service techniques and new sanitation procedures. The best part of VR training for tourism businesses that will remain closed is that employees can participate in this training from home.
If you're extra savvy with your planning, the applications and gear you invest in now to train and/or re-train staff can be offered to guests when you re-open.
Educators expect a certain amount of remote and digital learning to continue – possibly indefinitely – as schools resume a partial in-person model. Families that wrestle with the drawbacks of pulling children out of school for an off-peak getaway will choose a hotel or resort that offers equipment and infrastructure that keeps their kids connected to the classroom.
Tourism Technology for Virtual Visits
The travel restrictions in place around the world create another major limitation that we haven't talked about yet. Many people merge recreation and reconnection into vacation plans, choosing a location for summer travel that allows them to also see loved ones.
This year unfortunately, not being able to use a plane or train isn't the only problem. Children who may be asymptomatic carriers can't visit their grandparents or immunocompromised relatives. Essential workers from health care to supermarkets, and manufacturing to infrastructure, all must continue to isolate themselves from vulnerable members of society.
And this isolation has taken a toll which will continue to be felt broadly. But all is not lost. Video conferencing technology has never been better. Shared immersive spaces are improving by leaps and bounds too. Even the most reluctant family members can finally jump onboard.
Marketing Technology for Tourism & Travel
Yet one more benefit to engaging with new technology is the marketing potential. Reach potential visitors in far-flung locals that wanted to visit you, but now can't. Better still; why not follow up with guests who had to cancel with content that can tide them over until next year?
All of the above-mentioned hospitality and tour operators can use this strategy to stay connected with customers. Whether the content is offered for free or sold as an experience, the assets developed today can be the basis of future content for tomorrow.
A sales training tool could become virtual postcard which could then become a feature within a larger tourism board advertising campaign. We're talking about more than just a commercial inside a VR headset. The right technology partner can make your VR experience more like an interactive movie than a quick promo. Picture a virtual version of your most charming guest services person. And that spa you've had to close? You can make a digital replica of your relaxation lounge available on demand.
Creating an in-depth VR walkthrough can showcase your property or tourism service to guests, investors, prospective employees, and community partners.
If this isn't the best digital example of the Reduce, Reuse, Recycle process wheel, we're not sure what is. It also hits those flexible and scalable check boxes we mentioned above.
Your Technology Partner
We know you need to keep your budget lean this year. Working with a technology partner to implement solutions (rather than bringing in new full-time staff) is the right move for today's travel and tourism companies.
Stambol understands the value in our back yard as well as the nature of new opportunities for businesses around the world. Ask one of our visionaries what Tourism Technology can unlock for your business. We're ready to help you transform.
Feature Image Credit: ambrozinio / Adobe Stock