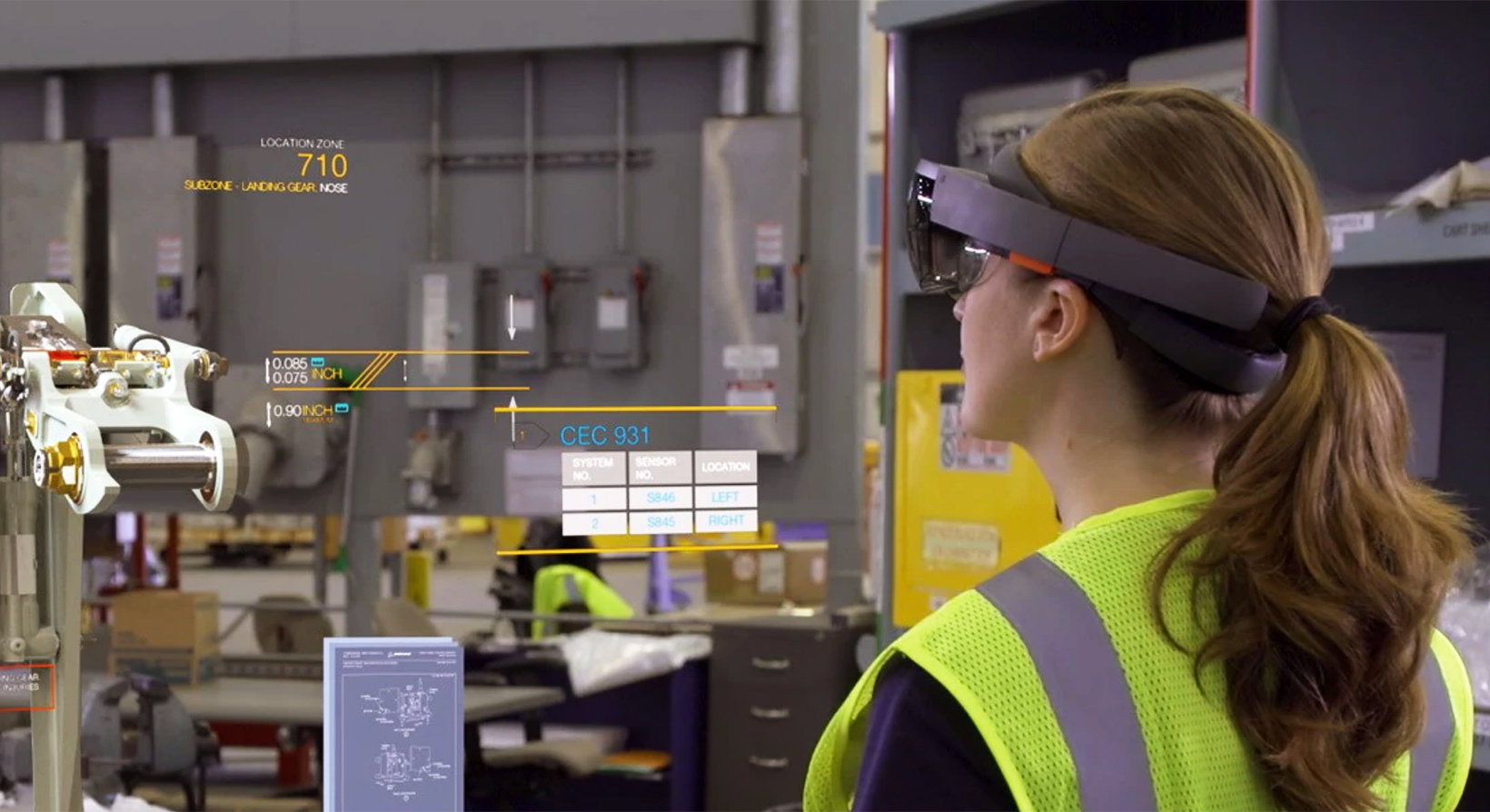 If you're new to the Extended Reality universe, you may still be teasing apart what you've seen in pop culture entertainment versus the actual real world possibilities of this tech. While Virtual Reality can certainly make some amazing environments and events come to life (on screen and off), Augmented Reality can deliver tools that enhance a wide variety of trades.
What makes AR exciting as a practical tool is its immediate accessibility. Many solutions can be implemented with little more than a smartphone and an app. Glasses or headsets are required for higher end use cases (and there are a few examples below), but we love how AR production can often be engaged and implemented quickly and cost-effectively.
A solid, experienced AR studio can work with you to harness this tech's potential to create amazing new tools for your workplace. The list below is just the start.
1. IoT Management
Worker safety and accuracy of engineering data get a serious boost where AR is being incorporated into the IoT. In our XR and You series, we wrote about how digital twin technology makes this possible. Although more complicated mechanical and electronic devices are difficult to replicate effectively, progress is marching forward quickly and we expect to see continued achievements in this area.
2. Industrial Prototypes
Several months ago we shared our expectation that Mixed Reality would transform industrial prototype creation. And we still see that future coming to pass. While that tech continues to evolve, AR still has a role to play in the process of developing and analyzing new machines.
3. Medical Diagnostics
We've always believed that Health VR/AR is one of the most important areas of Extended Reality development. AR will continue to improve diagnostic speed and accuracy leading to more successful outcomes for patients and more rewarding careers for medical professionals.
4. Task and Training Assistance
Last year we saw Walmart and IATA, among others, implement immersive training in VR. We also expect to see smartphone-based AR applied to ongoing learning in cases for a broader spectrum of employers. Headset cost is going to remain prohibitive for training large numbers of employees. Enabling education through AR and a device the worker already owns has a much farther-reaching potential for implementation and continued engagement.
5. Inventory Management
Related to the workplace use case above, the management of warehouse inventory and processes is an excellent fit for AR. Either smartphone or glasses-based AR can greatly reduce costly and time-consuming human error in these huge and complex environments.
6. Decorating Visualizations
The subject of AR in Real Estate and Architecture is dear to our hearts at Stambol, so naturally interior design follows closely. We love seeing AR used by experienced design professionals to offer a new level of service to their clients. We also expect to see large furniture and décor retailers continue to explore AR, although we still believe there will be no replacement for the eye and personal style of a gifted decorator.
7. Print Collateral Enhancement
When we say that printed material can be enhanced by AR, we're not just talking about Augmented Reality Real Estate material. Anything from a movie poster or magazine cover to product packaging or a mural can become a vehicle for interactivity. If your business doesn't lend itself to clever tech or shareable content, adding AR to 2D imagery can be a delightful surprise for your customers.
8. On-site Sales and Promotions
As Marketing with VR/AR becomes more and more a part of our lives, customer expectations will evolve and storefronts will need to keep up beyond having an online presence. AR can be especially useful for storefronts with one or few employees when a busy day can mean lost sales due to a lacking capacity to answer questions and share information. We also recommend a try-before-you-buy AR component for a small retailer's e-commerce strategy.
9. Automated Cultural Guides
AR in Education has potential outside the classroom at museums, galleries, historical sites, or anywhere a student or traveller might want a little annotation during their visit. Participating in a tour is not always feasible or desirable. An alternative that shares information in a multitude of languages at the user's own pace is a welcome option.
10. Wilderness Survival
Some occupations call for excursions to remote areas. Traditionally, trekking through mountain, forest, desert, or other challenging terrain was fraught with risks ranging from navigation and orientation to finding water and foraging for food. In another of our XR and You posts, we outlined how AR can help users know where they are and what is around them, even in settings far removed from the conveniences of modern civilization.
So that's our current list, but as above, this is just the beginning of how AR and VR will be changing our lives. Hopefully these scenarios got you thinking about how you'll use XR products, both personally and professionally.
At Stambol, we are keenly interested in helping our clients to use AR to create exciting solutions here and now. While we're always looking to the future, ask us what VR/AR can do for your business today.
Photo Credit: Microsoft Hololens