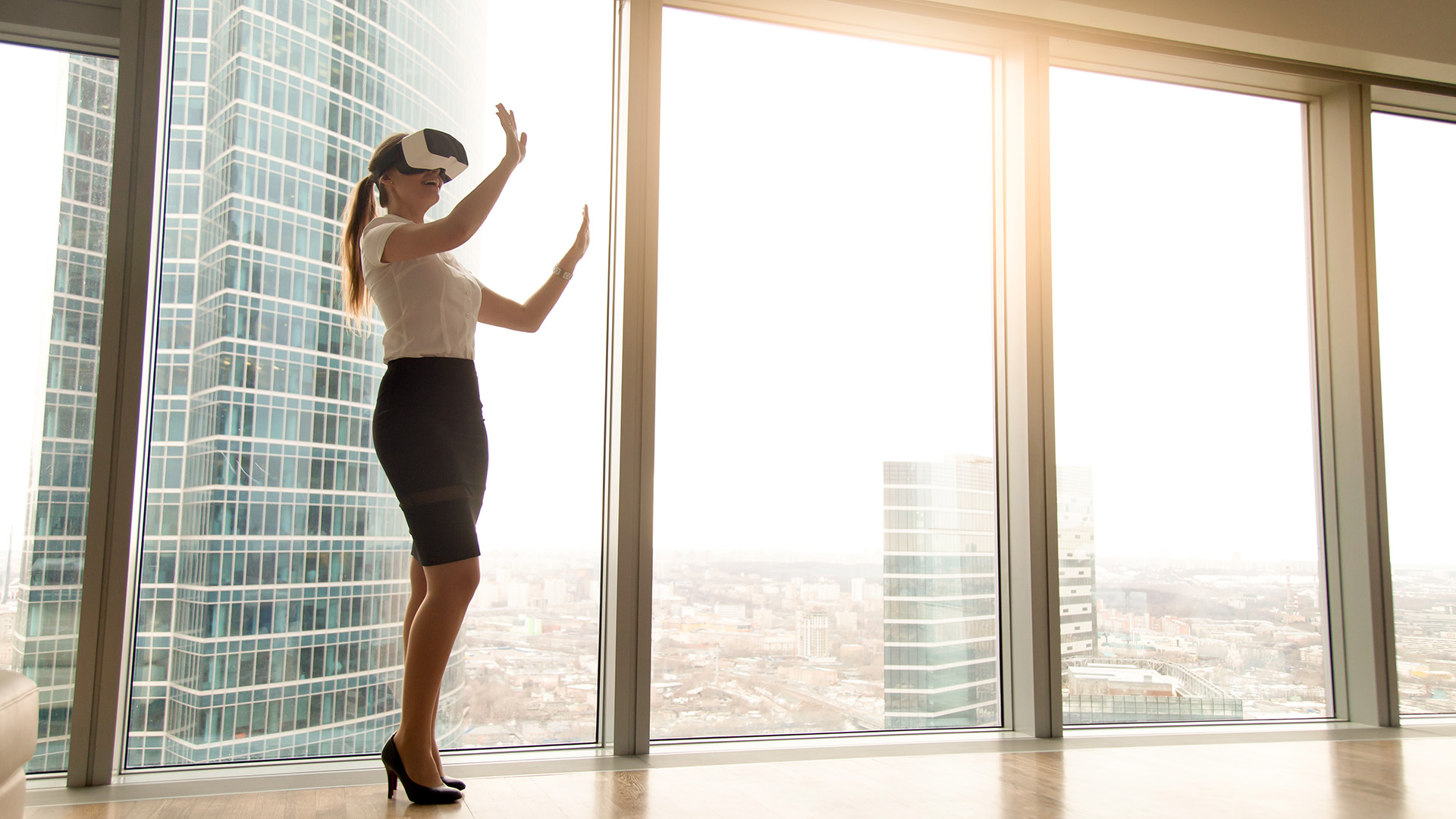 Virtual Tours & Remote Sales Solutions
Watching the Coronavirus (Covid-19) outbreak unfold on a global scale has sparked alarm, preparation, and economic hardship. To deal with the first two issues, many of us are embracing work shutdowns, hence the economic hardship. While some industries have been forced to grind to a halt, others can – and therefore must – continue remotely. Real Estate is one of the industries now conducting business online, from home, and through Virtual Tours.
We know mass shutdowns across many states and countries are a necessary part of flattening the curve of this virus. We also know that essential services and a minimum of economic activity must be maintained to stave off a collapse the world has never seen. It sounds dramatic, sure, and it should. So, when you wonder whether or not you should continue to work when it feels pointless, the answer is yes.
Virtual Tours for Real Estate
The world of Real Estate is one that thrives on relationships and dialogue. Regardless of the state of the economy, successful salespeople know it's their personal touch that keeps their clients coming back.
You may have initially started using VR walkthroughs, 360-degree content, and other Virtual Tours because of their 'wow' factor. And while that's a great reason, you should now be looking at these tools for their inherent utility as a means of keeping your client relationships active.
Some days it will feel like you're bothering your peers. Other days you'll feel like you're pestering your clients. All while they have seemingly more important matters on their minds. Remember that economic infrastructure has value, be patient, and tailor your approach to each situation.
If you're just now considering Extended Reality tools, consider the essential toolkit suggestions below. And if you've already been using them, lean on them now to help you make lasting changes that will serve you for years to come.
5 Tools to Help You Sell Remotely
Full immersion with a headset offers the experience closest to a real-life property tour. Realistic imagery can be paired with interactive interior design like finish options and furniture swapping.
A fascinating hybrid of Augmented Reality and a virtual tour. Portal tours (example below) can be self-guided and followed-up with a video call.
360-degree content can be enjoyed via any web browser. Embed these videos in blog posts (also shown below) or share them on social media. No extra gear or app required.
Bring a rack card, postcard, or handbill to life in 3D for a simple, yet highly effective experience that works with your client's phone or tablet.
Architectural visualizations are a must for pre-construction projects, but can be created for existing properties as well. A single image can pack in an impressive level of detail, designed for zooming and printing as desired.
Virtual Tours for Education, Recreation & More
Schools and educators around the world are currently turning to VR, AR, and related learning technology to keep students engaged. While areas not as hard hit by the Coronavirus are using hybrids of in-person and home-based learning, many, many students of all ages have no alternative but to learn at home right now. And it's important that they continue to do so.
We recently mentioned virtual field trips when we discussed the use of Extended Reality technology for educational purposes. It's important to remember that these Virtual Tours of museums, art galleries, national monuments, historic sites, and extreme landscapes can all be used for recreation as well.
Taking breaks from your workday might seem impossible if you're confined to home most of the time. But keep in mind that your mental health is important. So is your physical health. Remember to use that same technology to get a little active, participate in meditation, or do whatever you need to do to revitalize mind and body for another day.
Working & Learning Remotely Today & Tomorrow
Using remote engagement tools will be an important component of keeping our entire society functioning. It's not just for the applications above; and that's fantastic news. If we can maintain a core level of business activity across a broad range of occupations, we will be in much better shape when, down the road, we can begin to resume transactions and meetings in person.
Telecommuting has been in its infancy for far too long. When we factor in the environmental, financial, and logistical benefits of working from home, there is an undeniable advantage to retaining the lifestyle for as many people as we can.
We are all currently dreaming of a world where Coronavirus, Covid-19, social distancing, and self-isolation are terms found in history books and not day-to-day discussions. Part of what will get us there is a commitment to making some of the changes we're implementing now as permanent as possible.
Experts in Virtual Tours & Innovative Technology
Stambol evangelists have been cheerleading for spatial computing since 2016. We've always had a passion for sharing amazing ideas and groundbreaking technology. Today, we're sad that this discussion revolves around finding a new normal during a pandemic. Nevertheless, here we are.
And we want to be a part of any and all solutions that can move us forward to health and stability. Reach out to learn about trying new technology, working and collaborating remotely, or anything you think we could help with at this time of uncertainty. We'll be here. You can count on it.
Feature Image Credit: fizkes / Adobe Stock